Foreword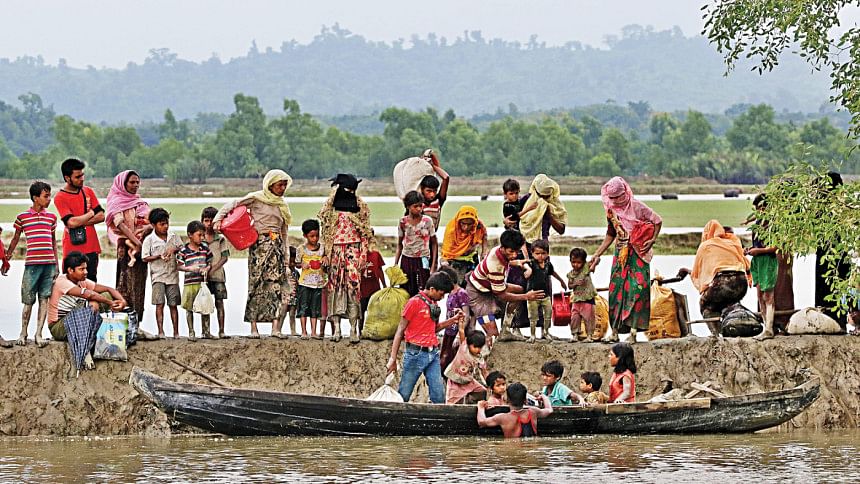 If you Google the word "Rohingya" or "Rohingya crisis" or anything related to the largest growing refugee crisis on the internet, the results that appear may only refer to the incident that began on August 25, 2017, when over 723,000 Rohingya people fled to Bangladesh. It is undeniable that this enormous humanitarian crisis is not a fact of just five years, but an unsolved and overlooked crisis of the last thirty years.
In the last 30 years, Bangladesh set an example of humanity to the world by hosting this large number of Forcibly Displaced Myanmar Nationals (FDMNs), while bearing the cost of significant forest land loss, increasing number of inhabitants in Cox's Bazar, large-scale livelihood impacts on the host community, and longer-term implications.
Oxfam is delighted to partner with The Daily Star to bring this narrative back to the table of discussion and document 30 years of influx, which could lead to critical knowledge management. This documentation might also help to look at this issue from different angles and guide policymakers and donors to act for the desired results. 
Oxfam firmly believes that a lasting solution to the Rohingya crisis is possible only with the collaboration and collective efforts of all stakeholders. To make this happen, we are calling on policymakers and the civil society of Bangladesh to amplify the voices of the Rohingya people, which have been lost for thirty years.
I hope this publication will establish the new narrative that this is an unsolved crisis of 30 years which needs attention, conversation and action.
Tony Michael Gomes
Advisor, Oxfam Bangladesh