The changing landscape of home financing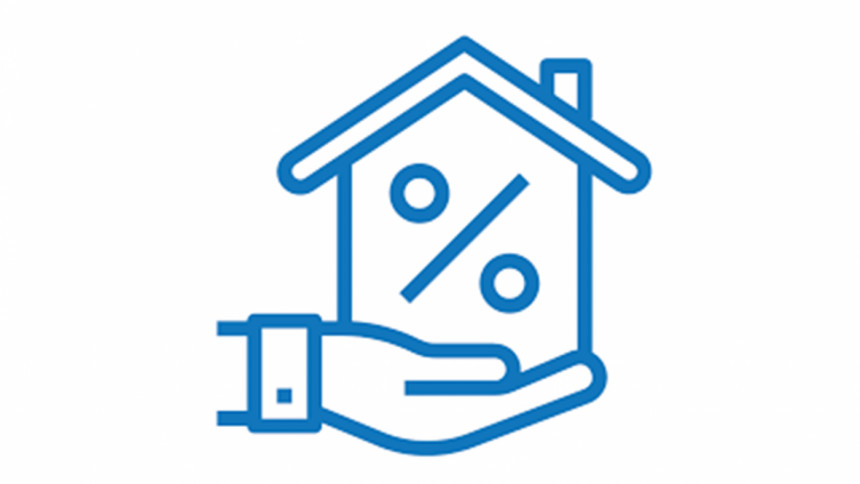 The dream of having a home of their own began to take root the day Mithu and Dipti tied knot. And the dream edged closer to reality seven years later in May 2017 when the couple signed a contract with a developer to buy a 1300-square foot flat at the capital's Jafrabad.
Their dream took shape thanks to the availability of home loans. And the couple, now in their 30s and employed in multinational firms, is more than halfway into repaying the five-year tenure loan they took for the flat.
Mithu and Dipti are one of the tens of thousands of families who have borrowed from banks and financial institutions to buy apartments or construct houses.
And the queue of families for home loans is getting longer by the day in this highly populated land-scarce country accommodating 1,103 people per square kilometre.
Seeing the long queue, banks and financial institutions are also coming up at an increasing rate to fund home purchase and construction.
Two decades ago, there was a small number of banks and financial institutions that provided housing loans,  according to Md Towfiqul Alam Chowdhury, head of retail banking division of Mutual Trust Bank.
"The landscape of home loan financing began to change in the last decade," he said.
Industry operators said lending for home purchase and construction began to increase after private financial institutions ventured in following enactment of Financial Institutions Act 1993.
Previously, state-run Bangladesh House Building Finance Corporation (BHBFC) was the only source of housing finance in the country, said Farhaduzzaman, marketing in-charge of Eastern Housing Ltd, the country's first real estate company.
Today, most of the banks offer home loans but about a dozen of them, along with a number of financial institutions, have it as one of their focus areas.
As of June 2018, total outstanding housing loans from banks and financial institutions was Tk 815.2 billion, which was 9.6 percent of total credit to the private sector, according to data from the Bangladesh Bank.
In fiscal 2002-03, total outstanding loans from the financial sector was Tk 75.27 billion, indicating that formal financing to housing grew 11 times in 15 years.
Private banks, which were lagging in this area as recently as 2003, emerged as the frontrunner.
As of June 2018, private banks' share in total outstanding housing loans was 58 percent, followed by state banks and specialised home finance companies like BHBFC, Delta-Brac Housing and National Housing Finance.
"It is a growing sector," said Nasimul Baten, head of business of DBH, the biggest provider of home loans.
The eligibility criteria for home loans comprise of the income of loan seekers and their ages, the amount of loan as well as tenure for repayment.
DBH does not have any minimum income limit, whereas IDLC Finance stipulates minimum monthly income of Tk 20,000.
But, in reality, a minimum monthly income of Tk 40,000 is need to get home loans approved, said two bankers upon condition of anonymity.
Most of the banks and non-bank financial institutions prefer younger borrowers to elderly borrowers to give home loans to.
Banks provide up to 70 percent cost of the property, with the maximum amount being Tk 1.20 crore.
The NBFIs provide up to 80 percent of the total cost.
But whatever the financing ratio, none provide loans for more than 25 years.
In case of interest rate, most of banks and financial institutions charge variable interest rates, meaning that the rate is reviewed and adjusted from time to time, depending on the prevailing liquidity situation in the money market.
But BHBFC offers home loans at fixed interest rate.
At present, the interest rate hovers around 12 percent, according to lenders.
"When an individual finds that he or she can afford a house by paying instalment that is more or less equivalent to the rent the decision to buy a flat becomes easier," said Arup Haider, head of retail banking at City Bank.
Banks are increasingly focusing on home loans as the chances of defaults are less.
"People taking home loans usually do not want to default because of the emotional attachment with their homes. The intention remains positive in this case," he added.
Bangladesh is one of the densely populated nations in the world and home financing emerged as a crucial sector for the economy, said Syed Javed Noor, general manager and head of consumer division at IDLC Finance.
The home loan market started to pick up after the slowdown of 2011-2015, said Sabbir Ahmed, head of retail banking at Standard Chartered Bangladesh.
Considering all factors, the real estate market still has headroom to grow and the sector's outlook remains positive, he added.
MTBL's Chowdhury echoed the same.
Public sector employees, executives of local corporate firms and multinational companies, doctors and university teachers are showing interest in getting home loans, he said.
AKM Sajedul Haque, a 41-year old banker, is a recent homeowner. He opted for variable interest rate on 15-year tenure loan to purchase his flat in Shyamoli.
He now pays Tk 65,000 as instalments every month, but he is worried that the amount might go up in future.
"Lenders should also reduce interest rate as hastily as they increase interest rate," said Kaniz Fatima Moon, a dentist.
She said she had to visit and apply to the NBFI for downward adjustment of interest rate when the overall interest rate came down.
DBH's Baten said the growth of home loans and apartment ownership is not sharp in the country because of high prices of properties.
To reduce property prices and ensure homes for more people, finance executives suggested allocation of public land at low cost to developers to build large-scale apartment projects surrounding suburb areas of cities, development of transport and communication infrastructure to ensure safe and fast  commuting by people living in those areas.
Bankers also recommended easing legal process, reduction of registration cost, digitisation of land and property registration system to prevent manipulation and quick verification, and creation of a fund by the government to ensure homes for all.
Mithu, who had to borrow from relatives to arrange funds for the flat, said the government should ensure housing finance at the same rate of interest that the public sector employees enjoy.
"Home is a basic demand of any human being and policy makers should not take care of government employees only. We should also be given the opportunity to get home loans at low cost. We are also contributing to the economy," said Mithu who expects to fully own the apartment for his family before he turns 40.