The Making Of A Great Wedding
Every family has a set idea of what a wedding should be. But money is the only thing that ultimately makes the decisions. A wedding is made up of so many variables that anything is bound to go wrong. But that's the beauty of chaos and disharmony. After all, marriages are made in heaven, but the wedding has to take place on this mortal plane!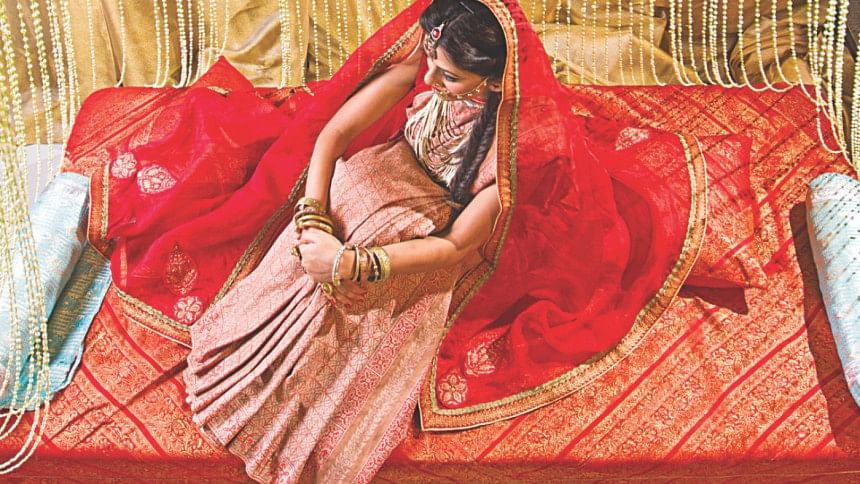 The first season of the year in Bangladesh is not spring or summer, it is the wedding season.
As guests see the smiling bride and groom on the day of their wedding reception, little thought is spared on the stories that transpired out of sight. The people come in droves, and every single one welcomed by the families of the bride and the groom, the photographers are literally throwing themselves on the floor for the perfect shot, the aroma of the food enticing the invited guests.
Yet, there has been disharmony right on the day of the wedding, and there were times a month ago when nothing seemed to work out. Transforming all that to the wedding day is a miracle on its own. From compiling ideas, accommodating to every expansion of the budget to even looking over every minute detail right down to post-wedding formalities — the great wedding needs great work.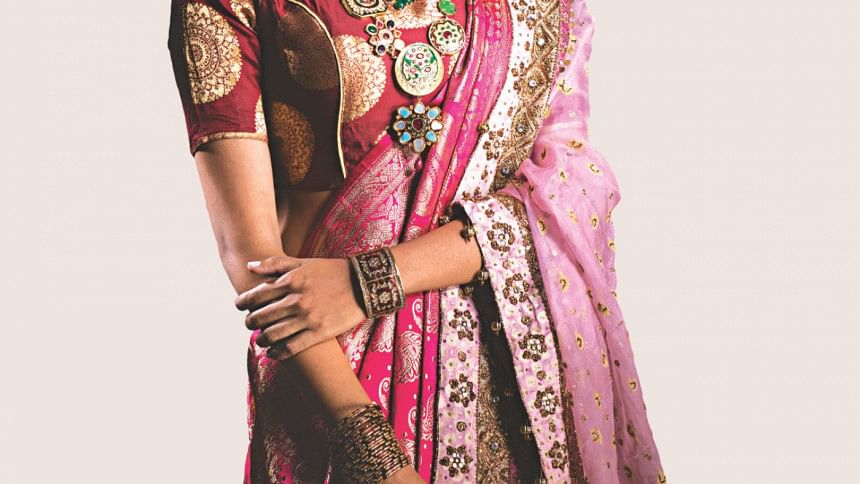 PLANNING AND BEYOND
Nothing great can start without planning, which incorporates critical issues like who to invite as well as contingencies. This of course needs the person in-charge to keep a record. It can be old school as writing, or fully digital with apps from Android and iOS platforms. Crowd favourites include Wedding Planner by The Knot (for iOS) and Lady Marry Wedding Planner (Android) which can be customised for all happenings and expenses.
MONEY OVER MIND
Every family has a set idea of what a wedding should be. But money is the only thing that ultimately makes the decisions.
While a certain percentage can go 'all-out', the majority prefer to have the expenses laid out. Family savings aside, personal and matrimonial bank loans are one of the crucial. Banks like Mutual Trust, Standard Chartered, BRAC, to name a few, offer personal loans from Tk 50,000 to Tk 20 lakh with specific conditions. Loans like these lift the pressure of having instant cash supply at hand.
Within the first month of the announcement, every single expense has to be accounted for.     
FORMALITIES AND EVENTS
The official wedding reception is expected to have the highest footfall, apart from the number of events that take place before and after.
Often, expenses start with the matchmaker (ghotok) costs. The likes of Borbodhu or Bibahabd are making the best use of their ever-growing online candidate database. Typical membership can cost from Tk 10,000 to Tk 1 lakh depending on membership period and tier. For a successful match, another Tk 50,000 to Tk 5 lakh can be spent.
Coming to the engagement and onward, the timeline of events includes Ai Buro Bhat, Gaye Holud, Mehendi, Niqah (for Muslim weddings) and end with the biye and Boubhaat. A substantial part of the initial planning rests on which event will be taken care of by which side.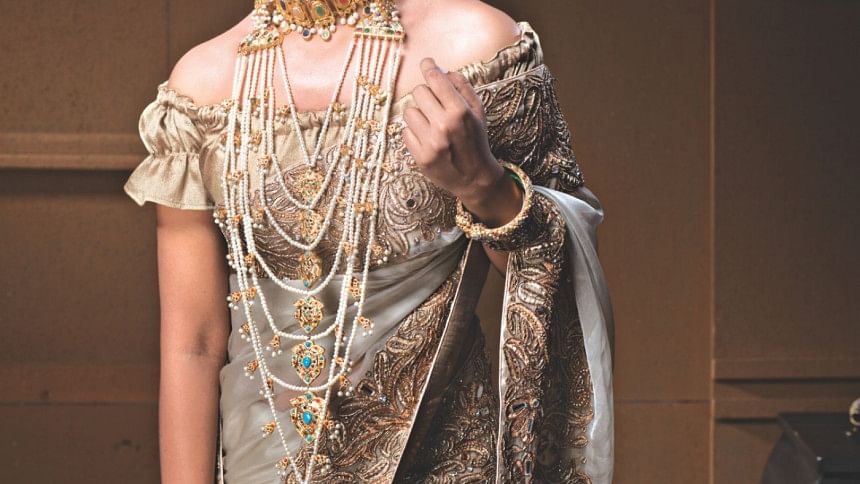 CALLING IN EVENT PLANNERS
As there are so many events, getting a wedding planner is the smart thing to do. They take care of everything from venue selection to arranging vehicles right down to decorating for the bridal room. Sygmaz-sketching magical moments, Blitz, Enchanted Events and Prints are few of the favoured names on the scene.
While the standard charges vary from Tk 35,000 to Tk 5.5 lakh, on average, the total cost will depend on how many events are covered and the extent of things taken care of by the event managers.
VENUE BOOKING
Booking the venue often has to be done at least a year prior. While five-star hotels and resorts accommodate such events with a four-month pre-booking, regular venues often can not.
For a guest range within a 1000 or less, Pan Pacific Sonargaon, or Radisson Blu Dhaka can be considered. Prices will fall in the Tk 2 lakh to Tk 7 lakh range. Other large capacity high end venues like Army Golf Garden, Officer's Club, and Dhaka Club charge between Tk 2 lakh and Tk 5 lakh. These are only the venue rents. Every venue has its specific requirements in décor and catering.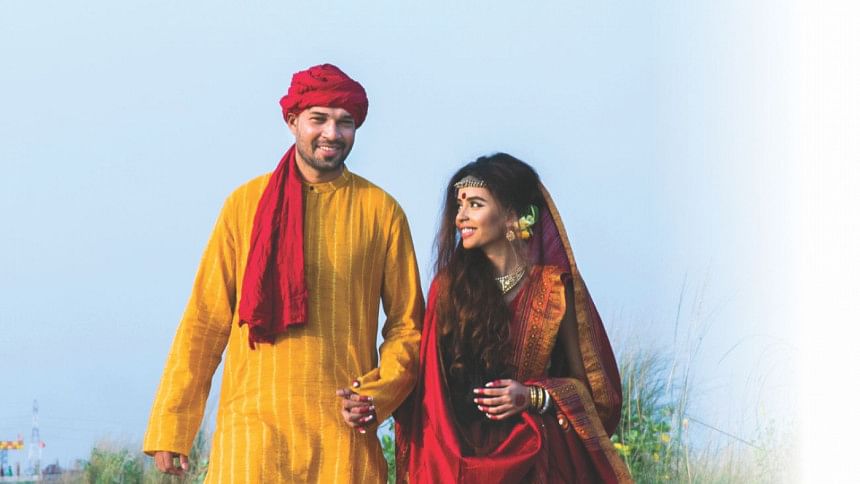 JEWELLERY AND WEDDING WEAR
Gold jewellery takes up a huge chunk of expenses. Prices vary widely depending on bhori (11.7g), carat, and design. Local established jewellers like Amin Jewellers offer necklace and earrings from Tk 2.5 lakh to Tk 6 lakh, with additional accessories of bangles, tiklis and other elements, the total can reach Tk 5 lakh to Tk 20 lakh or more. 
The expense finally depends on how much the families are willing to spend as gold is considered an asset. Those seeking trendier designs, including diamond and platinum, opt to buy their sets from India, Pakistan or Dubai, which can reach over Tk 15 lakh.
Another significant part of the budget is spent on the bride and the groom's clothes, which include wedding day wear plus a whole array of clothes for different events.
Saris from Mirpur Benarashi Palli or Jamdanis from Narayanganj have taken the back seat lately as Indian designer wear is getting more attention. It is the same for grooms as they are decked in sherwanis or suits.
Sabyasachi, Manyavar, and Manish Malhotra are among the many designers that are now the top choices in the wedding season, and prices can range from Tk 1 lakh to Tk 6 lakh for the brides and Tk 70,000 to Tk 4 lakh for the grooms.
Local designers like Farhana Zahedi, Sarah Karim, Rina Latif, and Sahar Rahman are some of the top names, and offer customised bridal wears; prices range from Tk 65,000 to Tk 2 lakh. Zurhem, Dapper Bespoke well known for their ready-made furnishings. Bedroom essentials can be priced from Tk 2 lakh to Tk 18 lakh. Although this is not directly related to the wedding event, but preparations need to be made as early as possible.
INVITE WITH A FLAIR
Invitation cards are now getting grander to announce the great event. From multi-tier boxes of sweets accompanying the card to Mughal Era-esque scrolls or intricate laser cut designs on high quality paper — anything is possible.
While Ideal and Azad are the most well-known wedding card designers, the event planners too can arrange custom designed wedding invites. Standard prices range from Tk 250 to Tk 1500 while exclusive designs can start from Tk 800.
WEDDING DAY MAKEOVERS
Persona or Farzana Shakil's Makeover Salon are crowd favourites for wedding makeup the year around. Other makeup artists like Navin Ahmed and Amana Rahman offer bespoke services. Full makeovers can cost from Tk 20,000 to Tk 50,000. Makeup salons also include pre-wedding skin care packages.
The grooms too are out to look their best. Total Care, Mr Cutts, and Persona Menz offer full packages including haircuts, facials as well as nail care and spa treatments with massages. Packages can start from Tk 8,000 moving up to Tk 40,000.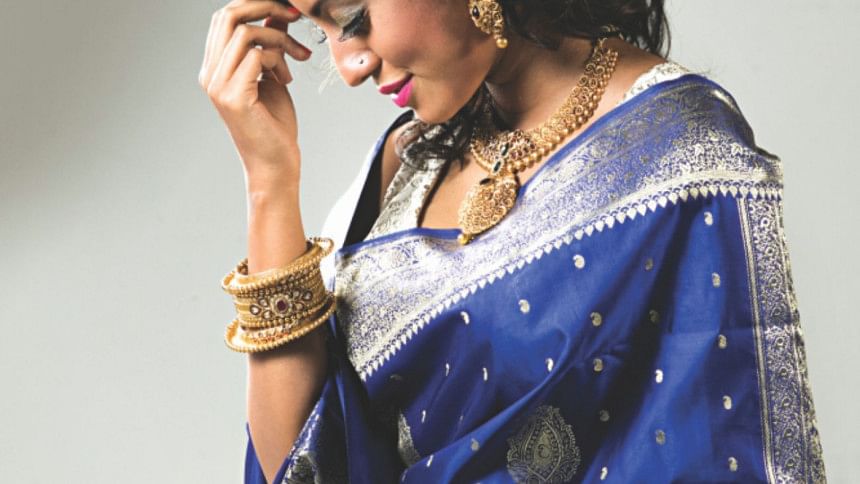 KEEPING THE MEMORIES
The photo and video/cinematography are no longer constricted into a one-day affair of glaring lights and tripping the guests over miles of wires. As package prices range from Tk 30,000 to Tk 5 lakh (and beyond), wedding photographers are coming up with more and more innovative ways to making the whole event the best memory for newlyweds.
Established photographers like Preto Reza, K N Nafis, Sami Irani Archy of FotoArt etc have taken wedding photography into a story
telling setup. Wedding photo and videographers can be contacted separately or they can work with the event planners. The best way to incorporate ideas and visuals is to genuinely talk to the photographers on their capacities and be open to their ideas as well. All photographers are open to customise their package to portray a beautiful story.
THE MAKING OF THE GREAT WEDDING INDUSTRY?
'Wedding Industry' is a very common umbrella term to contain the entire set of activities involved, but it is formally not an industry in Bangladesh, yet.
A wedding is made up of so many variables that anything is bound to go wrong — the pessimist at heart will prepare for that. But a great wedding will have things going wrong, and that's the beauty of chaos and disharmony. After all, marriages are made in heaven, but the wedding has to take place on this mortal plane!
Special thanks to Samina Quasem and Mehrin Mubdi Chowdhury for their time and insight.