Businesses honoured for excellence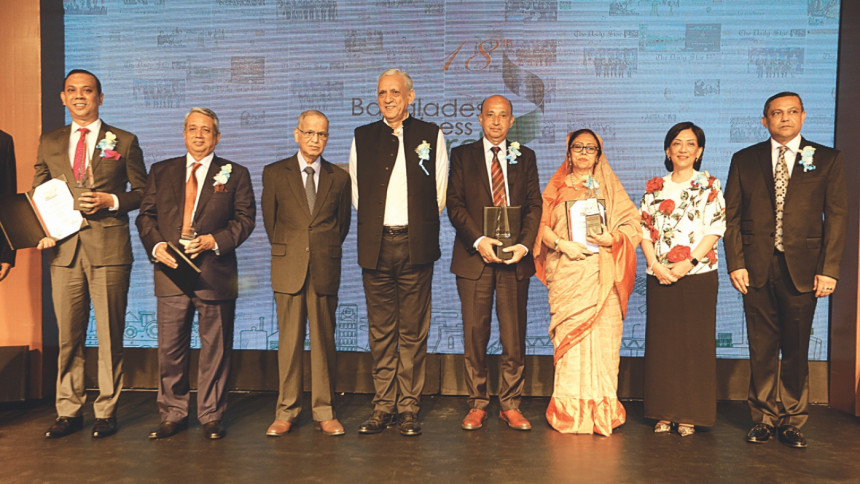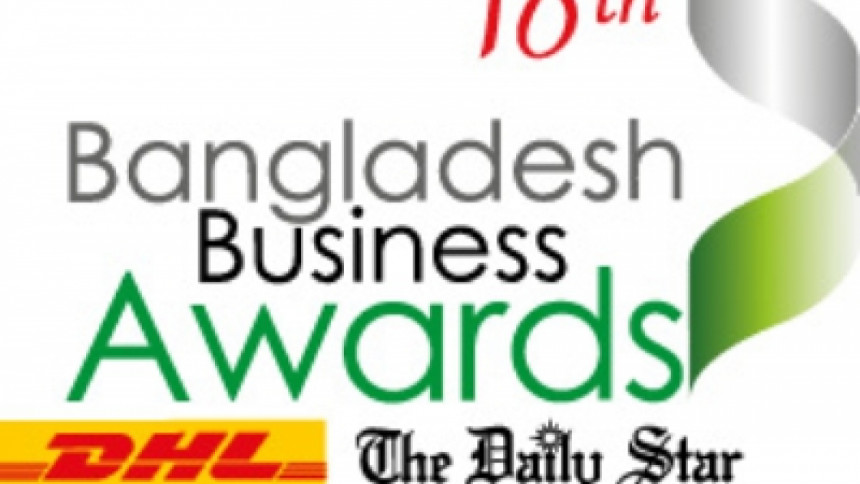 The Bangladesh Business Awards, which is the country's most prestigious event, has once again honoured and celebrated businesses that have transformed and created magic in the industry.
DHL Express, the top logistics company in the world, and The Daily Star, Bangladesh's leading English newspaper, have been organising the event since 2000, awarding nearly 100 individuals and enterprises thus far.
The 18th edition of the annual event took place on July 5 at Radisson Blu Water Garden in Dhaka. The guests comprised of business leaders, corporate heads, diplomats and noted citizens. 
The event began with a mesmerising piece on Bangladesh's development journey by Jibon Roy, the country's first sand artist and it crescendo with the keynote speech of NR Narayana Murthy, founder of Infosys.
IPDC Finance, the country's first non-bank financial institution, picked up the accolade in the Best Financial Institution category.
Qamrun Nahar Zahir, chairperson of Ananta Apparels, won the award in the Outstanding Woman in Business category.
Azam J Chowdhury was crowned the Business Person of the Year.
Runner Group took home the Enterprise of the Year award.
Gowher Rizvi, international affairs adviser to the prime minister, handed over the trophies to the winners.
Yasmin Khan, executive vice-president of DHL's Asia Pacific (excluding China) operations, said research conducted by DHL indicates that the global e-commerce market is estimated to be worth about $3.4 trillion by the end of this year, of which almost $1 trillion is attributed to cross-border e-commerce.
Fashion products are expected to contribute about 60 percent to this growth, and Bangladesh, as the second-largest exporter of clothing in the world, is in a great position to take advantage of this massive opportunity.
"But to do so, we need to make a concerted effort to work together as industry experts, entrepreneurs and policy makers to create and encourage the right environment that will allow local businesses to flourish globally," she added.
Mahfuz Anam, editor and publisher of The Daily Star, said the awardees have gone on to take Bangladesh forward in a way that the country is now instantly recognisable on the global stage.
"Bangladesh's business community deserves special focus for their contribution to the economy and the country," he added.
Rizvi said the corporate sector of Bangladesh has taken the country where it is today.
He said the business leaders have brought Bangladesh to such a position where it is not only growing in excess of 8 percent but marching towards double-digit growth.
"We have been able to do this because of your hard work, efforts, innovation and entrepreneurship," he added.