Shanto-Mariam University of Creative Technology
The creative destination of the nation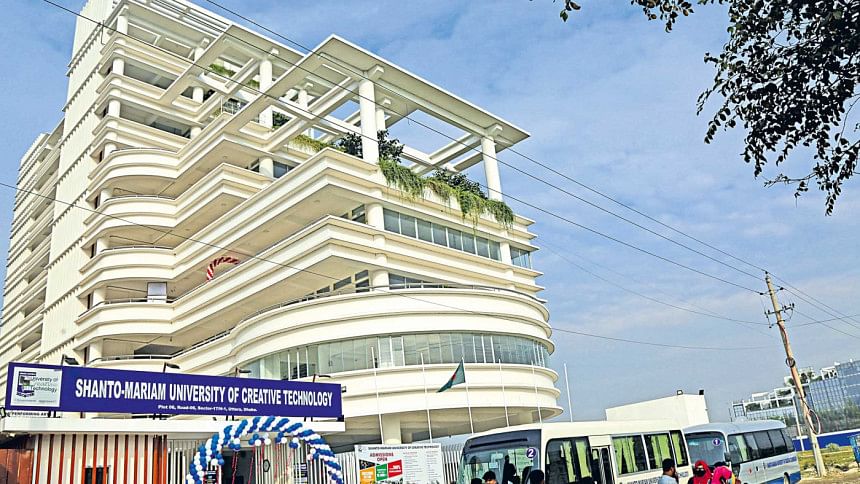 With the vision to create a state-of-the-art educational institution for generating job-oriented, creative, and culturally educated graduates and entrepreneurs, the late valiant freedom fighter Imamul Kabir Shanto, with assistance from noted artist and present Chairman of the Board of Trustees Professor Mostafizul Hoque, established the Shanto-Mariam University of Creative Technology (SMUCT), the first design university in this region.
From its inception in 2003, the university has been imparting quality higher education under three faculties: Faculty of Design and Technology, Faculty of Management and General Studies, and Faculty of Fine and Performing Arts. The university has so far been successful in achieving its vision by generating qualified skilled graduates, and is acknowledged nationwide as the "Creative Destination of the Nation."
Among the private universities in Bangladesh, Shanto-Mariam University of Creative Technology is the pioneer in creative design-based programmes including Fashion Design, Apparel Manufacturing and Management Technology, Graphic Design and Multimedia, Interior Architecture, and Classical Music and Dance.
The university offers higher education to convert students into technically-skilled manpower. A wide range of scholarships ranging from 10 to 100 percent is offered to the students from the first semester, based on their results in both SSC and HSC exams.
The permanent campus of the university, at Uttara Sector 17, is an eye-catching work of architecture. More buildings are on the verge of being constructed beside it. All academic activities are operational at the permanent campus. The university provides students with modern amenities and facilities such as free WiFi, high-tech multimedia classrooms, modern labs, E-library, hostel facilities, free transportation to campus, etc. Besides, to flourish leadership and managerial skills, along with excellence in extra-curricular activities, several clubs such as career club, science club, sports club, language club, and cultural forum are available at the university.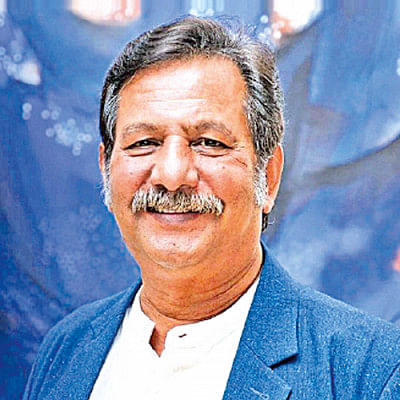 Our primary aim is to integrate national and international job market in order to highlight education and research.
For imparting practical and participatory education, this institution has several sister concerns like Creative Mannequin, Fashion House, Creative Furniture, Art Gallery, Shanto-Mariam Printing and Packaging, Shanto-Mariam Centre for Creative Media, and a daily newspaper named "Ajker Prottasha".
In order to encourage the graduates in Fashion Design and Technology, and to become entrepreneurs, the students are given practical knowledge and expertise on creative design, garments sector, computer applications, etc. Thus, students get a chance to become successful entrepreneurs in fashion houses, interior design institutions and advertising firms.
Few noteworthy achievements of the students of the university are as follows:
a. In the movie "Rehana Maryam Noor", which competed at the 74th Cannes Festival, Yasir Al Haq acted and worked as both the assistant and casting director. Alongside him, Masum Mehdi was the art director. Both of them were the students of the 21st batch of the Department of Graphic Design and Multimedia.
b. The jersey of the 2014 ICC Men's T20 World Cup was designed by a student of the Department of Fashion Design and Technology. Our students also received the Style Guru Championship Award, Jamdani Jadughar Award, Fashion's Accessories Design Award, Veet Lakme Fashion Award, Channel i Music Award, NTV Close Up 1 Award, RTV Annual Award, Bengal Protibha Bikash Award, Artist Aminul Islam Trust Fellowship, Eurasia Water Colour Gold Medal, etc.
c. For providing quality online education during COVID-19 pandemic, BDREN (UGC) ranked SMUCT sixth among the private universities in the country.
Shanto-Mariam University of Creative Technology (SMUCT) is the first creative and cultural university in the country, established in 2003. For almost two decades, this university has been providing job-oriented, creative and cultural education under three faculties, keeping in view the world market demand. By maintaining the standard of all academic activities SMUCT has been able to move forward with online education even during the COVID-19 period. After improvement of the pandemic, SMUCT successfully started on-campus classes in their newly constructed permanent campus.
As a job-oriented creative university, SMUCT has been a part of education and research, affiliated with the international job market. Their faculty members are well-versed in both online and offline teaching. This is the prime reason why the university did not fall back during the pandemic.
Many of the university's students are working in various national and multinational companies as high officials. Others have proved themselves as successful entrepreneurs. A good number of students under the Faculty of Design and Technology have been working as freelancers while carrying on with their studies.
SMUCT's Career Club adopts various plans and initiatives for the employment of its students. This is done through regular contact with the alumni. SMUCT's alumni from various organisations in the country, especially from multinational companies, are invited regularly to share their experiences. The club also organises job interviews on campus for the graduating students.