Dhaka International University stands for affordable and quality EEE education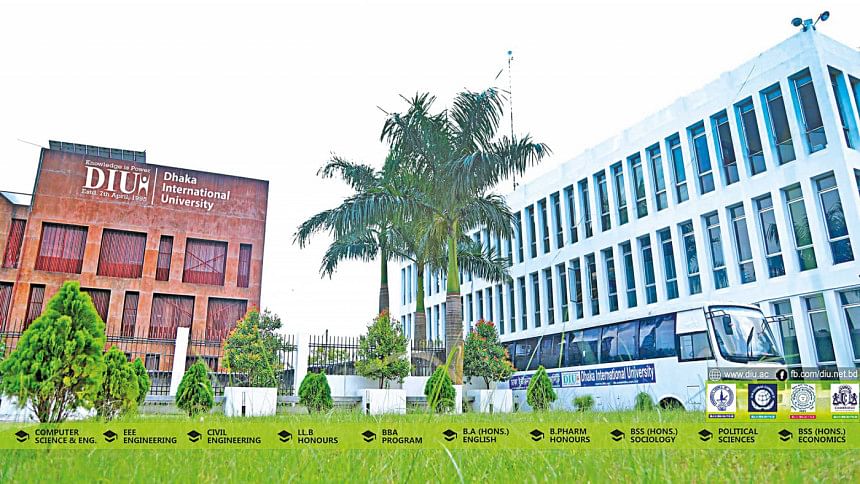 Dhaka International University (DIU) is one of the first-generation private universities in Bangladesh, upholding an outstanding academic discipline for more than two decades.
Renowned Professor Late A.B.M Mazharul Islam Patwari established DIU in 1995 with a vision to acquire and disseminate knowledge. The university strongly believes that "Knowledge is Power", and works on implementing it. Professor Dr Saiful Islam, with his vast experience in education, research and building and growing universities, has recently joined as the Vice Chancellor of DIU.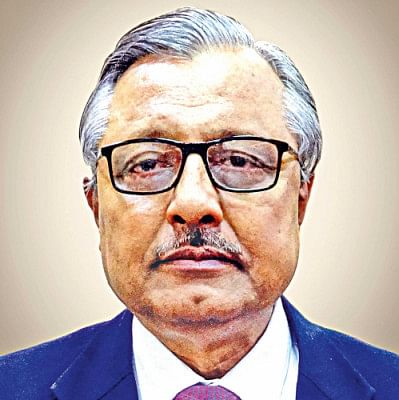 One of the differences from other universities is that we have given emphasis on incorporating power system and machine-oriented courses, apart from the electronics and communications-related courses.
Electrical and Electronic Engineering (EEE) education has reached an esteemed position over the last couple of decades around the world. It has been at the centre of a rapidly transforming world. Automation has begun to take place in every sector of our society, so it is high time to respond to the call of age by fostering Electrical and Electronic Engineering education to undertake the challenges of today.
As far as Bangladesh is concerned, the demand for electrical engineering is increasing. Today, the country has a shortage of specialised Electrical and Electronic Engineers who can cope with the emerging demand in the newly emerging fields of Electrical and Electronic Engineering.
DIU has stepped forward to facilitate the prospective students in EEE education by ensuring a standard and quality teaching methodology. It is worthwhile mentioning here that DIU has 10 departments offering courses covering undergraduate and postgraduate levels at its Banani, Green Road, and Satarkul, Badda campuses.
The Department of Electrical and Electronics Engineering, one of the finest departments of DIU, has been structured in terms of an outcome-based education curriculum. It offers a Bachelor of Science (B.Sc.) degree aimed to produce graduates to maintain a high priority in the industry and technology-based communication sector. Regular and diploma courses are operationalised in this department, while regular B.Sc. students take classes in the morning as Diploma students do in the evening shift.
Professor Dr Saiful Islam, who also hails from an electrical and electronics engineering background, said that there is a good demand for Bangladeshi electrical and electronic engineers in the Middle East, Africa, Europe, and USA. Apart from the electronics sector, significant opportunities in the electrical power and machines sector exist at home and abroad. The demand is ever increasing considering the fact that the country is aiming at significant developments in industrial sector.
Professor Islam states, "One of the differences from other universities is that we have given emphasis on incorporating power system and machine-oriented courses, apart from the electronics and communications-related courses. This makes our syllabus special. Many think we should have a thoroughly American syllabus, but every country creates its curricula according to their needs, apart from just following global trends. We have focused on preparing human resources that can work both at a national level, and in varieties of international levels to keep the power system running."
DIU aims at producing graduates with ethical and moral standards to maintain a high level of quality. Many research scholars with brilliant academic results and experiences from different universities have been recruited as faculty members in the EEE department. The entire academic syllabus is designed keeping the market needs in mind, and it tends to maintain the global trends of EEE education.
The department also arranges highly specialised online lectures by international scholars and regular in-person lectures by scholars from home and abroad on different aspects of applied EEE. The Vice Chancellor himself gives special lectures on satellite communication and electrical distribution system, radars, and aircraft instrument landing systems, along with topics beyond the syllabus that have significant importance in enhancing the applied knowledge of future graduates. In order to combat the situation arising due to the recent pandemic, DIU performed well with the hybrid format of taking classes. The university also arranges special tutorial and make up classes for weak students.
The EEE department has laboratories to facilitate practical laboratory classes for the students. It has a rich central library where students can locate and use any reference book. A separate library for EEE will be created once the university moves to its permanent campus at Satarkul, Badda. Seminars and workshops are organised on a regular basis to disseminate the knowledge and accelerate the present level of information on EEE education. DIU has been able to reach a global level, especially the EEE department, thus receiving a considerable number of foreign students every semester. Here, female students have hostel facilities that have been significantly useful for them, and add a new facet to the private university campus life. It also creates a healthy atmosphere for the recreational activities of the students.
The tuition fees of the EEE department are affordable for the students. The total programme cost is BDT 360,000. However, the university authority offers many special waivers on tuition fees based on merit and results. Compared to other universities' tuition fees, DIU's tries its best to facilitate students from every section of society to achieve quality education and find a better position in the job market. Thus, DIU can be a favourite destination for prospective students of EEE education for both Bangladeshi and overseas students.