Govt. support critical for sustaining construction growth
In conversation with Dr. Mohammed Mohsin, Chairman of Rahim Group.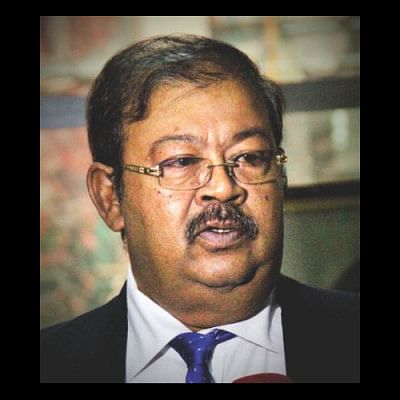 Steel is considered to be the backbone of national development. In Bangladesh, the steel industry has witnessed an impressive growth over the last few years. It has all the potential to rise higher as the country is going through massive infrastructural development led by big infrastructure projects and growing rural constructions. Local steel industries are meeting almost all the requirements of steel in the construction of the Padma Bridge, the largest infrastructure project in the history of Bangladesh. Rahim Group is one of the leaders in the local steel industry. In a lively conversation with The Daily Star, Mohammed Mohsin, Chairman of Rahim Group, talked about the prospects and challenges of the industry. 
Mr. Mohsin started with the information that the current production capacity of local steel industry is more than the demand. He said, "We expected around 10 percent growth but that is not happening. Most companies have completed expansion that will soon turn to production. But the present demand falls short of our expectation." Bangladesh's per capita steel consumption is only around 30kg, which is one of the lowest in the world. Per capita steel consumption in India is over 55kg and in European countries, it is more than 300kg, he cited. Still, he is hopeful that the demand will rise, as a good number of big infrastructure projects are in the pipeline.
About the ongoing expansion of his company, Mr. Mohsin shared that they are doing forward and backward integration. They are producing billet and chemical products such as ferrous alloys. Earlier, the country was totally dependent on imports for this chemical. Now, after meeting the local demand, Rahim Group is exporting it. At the forward end, his company is producing plates, which are supplied to shipyards, which comprises only 10 percent of the total demand. The rest comes from import. If there were some restrictions on import of plate, more local companies would have invested in producing plates, said Mr. Mohsin. Since Bangladesh does not have ores of raw materials, it is difficult for local industries to compete with foreign products. He made it clear that it is not necessary to put a ban on import of plates, but there are anti-dumping regulations in most countries to protect local industries.
Recognising the importance of making the steel industry green, Mr. Mohsin informed that they are gradually embracing green solutions. They process fumes, making them free of harmful particles. Through processing, they get various materials that are mainly used in the paint industry. They also do optimal processing of industrial waste, and the end product is used for landfills, which is less harmful for the environment. He also suggested introducing carbon trading in Bangladesh, which will give cash incentives to companies to invest more in making their industries green and sustainable. 
Talking about the export opportunity of the steel products, he said that the country can export 30 percent of its steel bars to northeast India. But not much is happening in that front due to various direct and indirect bars imposed by the Indian authority. He urged the government to take up this issue with India in bilateral meetings. Except India, there is little opportunity for exporting steel bars in other markets. But Bangladesh can export value added items such as railings, precast manholes, and suspensor of cars that have great demand in foreign markets. If the government provides some incentives for exporting these products, the steel industry will emerge as a leading exporter, said Mr. Mohsin.
He also highlighted transportation hassles at the port as a major impediment. It usually takes 15-16 days to unload imported raw materials from the mother vessel. Foreign suppliers charge extra money for this unusual delay, which ultimately increases production cost.
When asked about the quality of steel products, Mr. Mohsin explained tongue-in-cheek that from advertisements, it now seems like the sole standard of a steel product is whether it is earthquake resistant or not. But the fact is that no steel is earthquake resistant. Quality steel only helps to reduce the deflection of a structure during an earthquake. However, he said that it's not only the steel or steel product to resist the impact of earthquakes. "It's the totality; the proper combination of each material that will be used for construction," he said. He urged consumers to look for reputed companies who have long years of experience in steel production. It requires a long production culture to make a quality product, he added
In his concluding remarks, Mr. Mohsin shared that with proper knowledge and support of technology, Rahim Group wants to set the path of a new era of construction business. As steel is a growing industry, he thinks that with proper support from the authorities and consumers, it will sustain for a long haul.