Enterprise of the Year
A front-runner in bike industry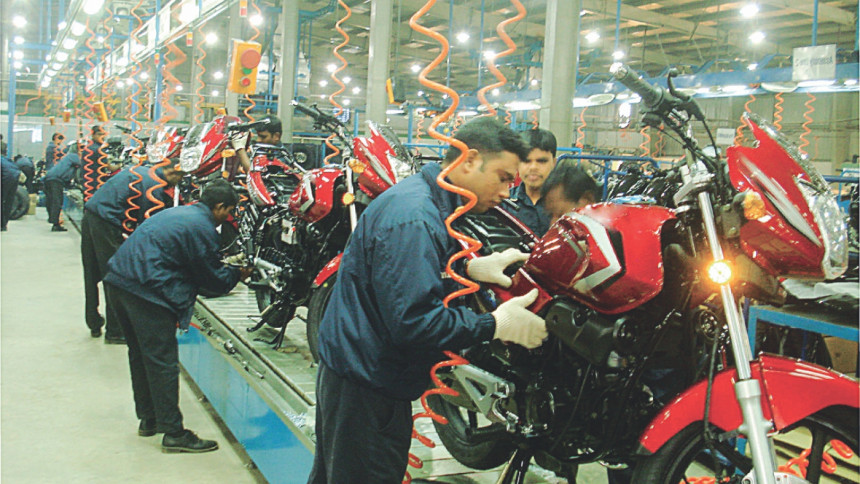 If you travel to the old part of Dhaka in winter, you may see colourful kites flying on top of the densely seated buildings. Even if you miss the colours in the air, you may notice 'Kite' moving through the congested streets of the city.
This is a scooter manufactured by Runner, a local firm that has made manufacturing of two-wheeler a reality in Bangladesh.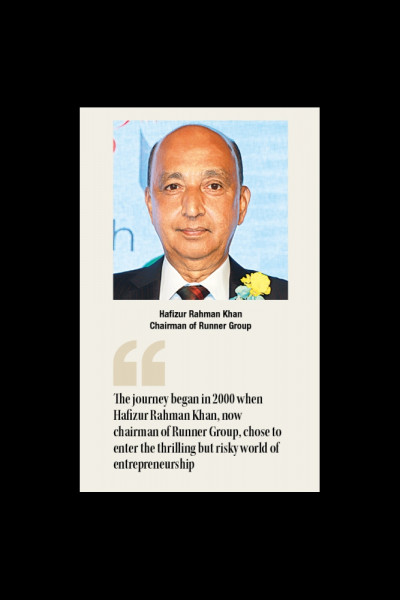 Branded as Kite, the unisex bike is one of the 15 models Runner Automobiles has been making locally for the last several years after it dared to set up facilities to make two-wheelers in Bangladesh, where imported foreign bikes ruled the market.
The journey began in 2000 when Hafizur Rahman Khan, now chairman of Runner Group, chose to enter the thrilling but risky world of entrepreneurship.
The company began with assembling motorcycles by setting up facilities to assemble bikes to cater to the domestic market. It assembled motorcycles of Dayang brand by importing them in completely knocked-down form from China.  
Later, Runner opted to manufacture components of two-wheelers. And within a short period, it could establish its brand in the domestic market.
"What we realised that if we want to popularise our brand and expand the market, we have to reduce prices, and manufacturing is the way to do so," said Khan, who aspired to be an entrepreneur when he was a student at Rajshahi University's business faculty.
He joined a jute exporting firm to learn about business practically but within a short time he realised that the jute trading would not sustain in the face of competition from artificial fabrics and polythene.
Later, he started trading of agricultural pump in the 1980s and in the course of time he had developed contact with Japanese automobile maker Honda. Eventually, Khan engaged in the business of two-wheeler of Honda for some years before he finally decided to set up plant.
"We first began with welding."
Runner set up a factory in 2007 in Bhaluka, Mymensingh, about 70 kilometres north of Dhaka.
After setting up machineries for punching, welding, painting, assembling and testing it got official approval as a bike manufacturer in 2011.
The government also came up with tariff and tax discounts on import of components of bikes to support the endeavour to set up manufacturing facilities.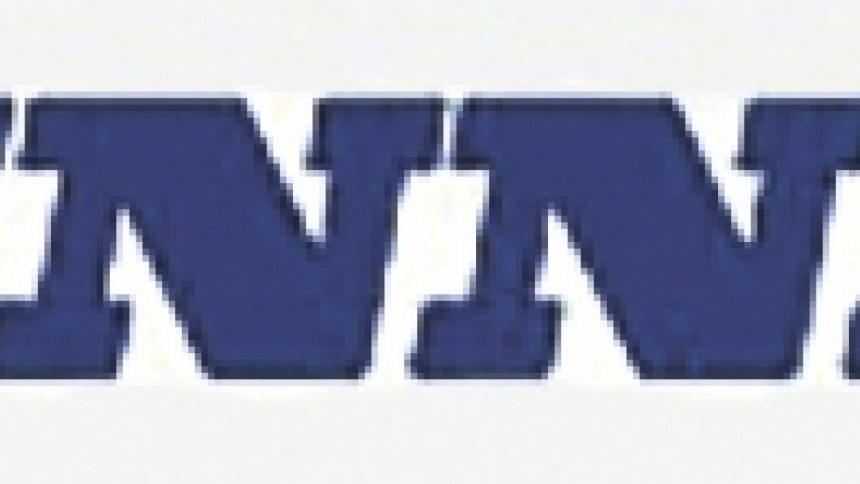 And, Runner started running as a full-fledged company on January 21, 2012. During the initial days, its daily manufacturing capacity was 500 bikes.
It has expanded capacity over the years and can now make 1,000 units daily. It makes 15 models of motorcycle and scooters using both domestic and imported components.
As a result of local manufacturing, Runner could bring down the prices of its bike to as low as Tk 65,000 from Tk 100,000 earlier. 
"We have a target to bring down the price to Tk 40,000 to make two-wheelers more affordable," he said.
Currently, it makes motorcycles between 55cc to 150cc engine capacity and markets both locally and abroad.
In domestic market, the company dominates in 50cc to 80cc segments of bikes thanks to their popularity in rural areas.
Today, Runner has 10 percent of the total annual market of about 5 lakh units of motorcycle. In monetary terms, the size of the two-wheeler market was about Tk 5,000 crore.
And its sales of two-wheeler are growing fast in domestic market every year. Its turnover from two-wheelers soared 37 percent year-on-year to Tk 332 crore in 2018, according to Runner.
"We are the market leader in the 80cc segment," he said. 
Runner has also spread its wings outside of Bangladesh.
The company, which debuted in exporting two-wheelers in 2017 to Nepal and Bhutan, shipped more than 700 units of bikes in 2018. This year, it has targeted to export 1,200 units.
"We are trying to expand. We are trying to make our bike in line with the taste and preference of the respective market."
To fortify its position, Runner is working with small and medium enterprises and providing technical know-how to make spare parts and accessories namely seats, control cables, wiring harness, tyre, tube and battery plastic components.
"We are now working to develop vendors so that we can source components locally instead of importing. We have invested a lot to develop R&D facilities."
Runner's entry into manufacturing has also compelled makers of renowned two-wheeler brands like Honda to set up plants here.
"Today, almost all are setting up factories for manufacturing. Prices are falling and people are getting bikes at cheaper rates than before. As a pioneer in manufacturing, we can say that these are our achievements," said Khan.
Over time, Runner also expanded its business in diversified areas such lubricants, real estate, bricks, and distribution of four-wheeler commercial vehicles.
The group employs nearly 3,000 and has a sales network of more than 200 dealers across the country. In 2018, Runner Group's overall turnover was Tk 996 crore.
Buyers will choose those who will offer products at lower prices, he said, adding that once manufacturers from the US and Europe dominated the auto market but now those are from Japan, Korea, India, China, Taiwan and others.
"We are now forgetting the names of renowned brands such as Ford, GM, Harley Davidson that once dominated the world market. What does it indicate? It indicates that market will move to those who would offer lower prices."
Bangladesh has a number of advantages when compared with others. The costs of construction, land and electricity are still below the international level, he said.
"The other countries will not be able to offer motorcycle at prices that we will be able to offer," said 64-year old Khan.
The traditional two-wheelers and three-wheelers are not going to stay. "You will see huge change in the next 10-20 years and we are preparing for that."