Letter to Manik Miah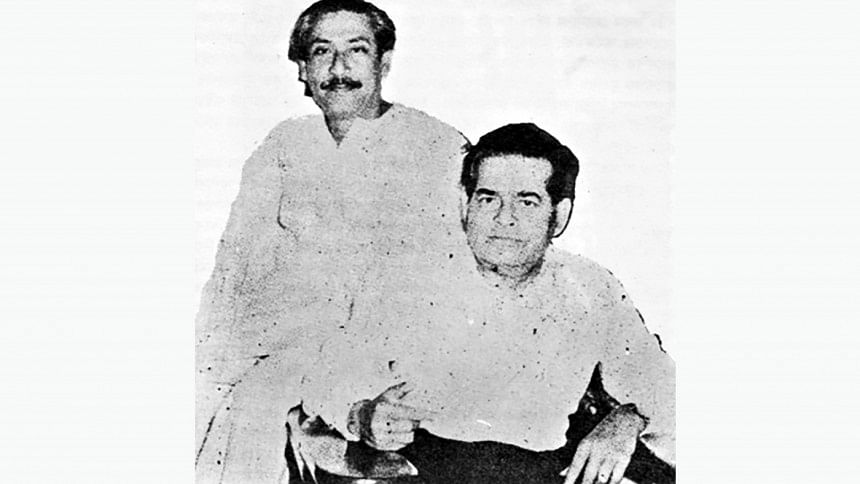 This letter was written by Bangabandhu Sheikh Mujibur Rahman to Tofazzal Hossain Manik Miah in his Dhaka address on 06.04.1952 from Tungipara, Faridpur. The letter was confiscated by police detectives from Wari post office on 10.04.1952.  
From          

Mujib

Tungipara

Patgati,

Faridpur                                                                                                          

 To

Mr. T. Hossain

Editor, Ittefak

9, Hatkhola Rd, Dacca

Tungipara

Patgati,

Faridpur

6.4.52

 
 
 
 
My dear Manik bhai,
I have received your latter. I am improved some-extend. I require treatment. The date of judgment of Gopalganj case on the 15th April and I will start for Dacca on the 16th positively. I will stay with you. My health will not permit me to take meal in the Hotel.
I do not know what will happen in the Gopalganj case. Anyhow I am prepared for any consequence. Manik bhai I cannot forget your love and affection. Please convey my Salam to Bhabi and friends. How are you?
Your affectionately
sd/- Mujib
Reference: Government of East Bangal, Home Poll, F/N, 606-48PF, Part-4.
Source: Bangabandhu'r Oprokashito Chithipotro (Bangabandhu's Unpublished Letters) by Dr. Sunil Kanti De.