German product, Bangladeshi heart
Interview with Dewan Sajid Afzal, General Manager, Executive Motors Limited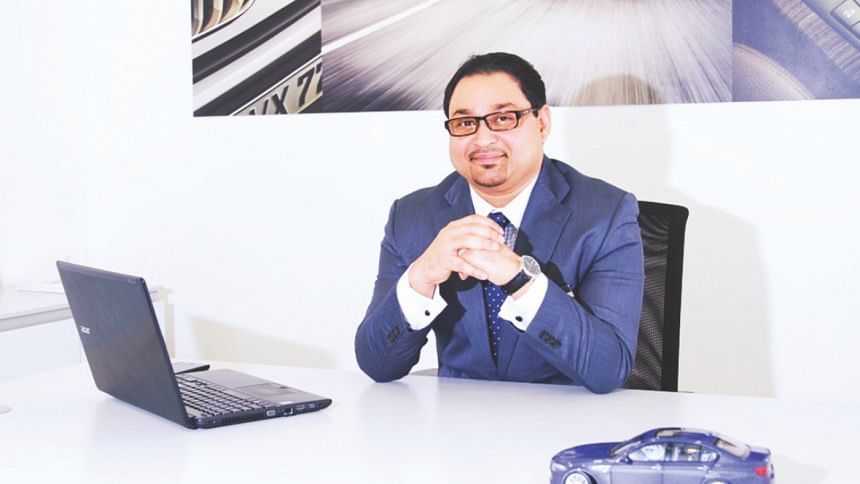 How long has Executive Motors been in operation in Bangladesh, and how has the market for luxury automobiles changed from when you first started out and now?
Executive Motors started its journey in 2003 in Bangladesh. When we introduced BMW in Bangladesh, our potential customers were not aware of luxury cars with advanced safety features that were technically robust cars in terms performance and  comfort. Now our customer are aware and has a focus on eco-friendly and fuel efficient luxury cars. That is what has changed the concept of luxury cars, then and now. BMW in Bangladesh ensures all those developments are reflected.
Kindly pinpoint three unique brand values that make life easier for you, as a distributor of BMW in Bangladesh.
BMW has a long history and heritage. We are turning 100 years in 2016. During these 100 years the research and craftsmanship we put into our cars are unparalleled. BMW is leading the automotive industry in terms of technology, in terms of innovation and in terms of luxury. Our clients understand this and that is why they prefer BMW over other cars in the luxury segment. To top it all off, we offer 5 years of free service, maintenance and parts to all our clients with every new purchase.
How is the perception of German luxury cars in the local automotive market at present?
Germany has a long history of building efficient luxury cars. While BMW is leading the pack in Bangladesh, there are a few other German brands available in the market. Due to the goodwill of German technology and efficiency, the market is very receptive towards the German car makers.
What are some of the problems you have faced in marketing the often expensive, often niche cars that are made by BMW? How did you overcome them?
Cars are expensive due to the high cost of import and taxes. Sometimes our clients are unaware of the high import duty prevailing in the market. This is where we have to educate them, not just on the local cost structures but on the values and unique propositions of owning a BMW. Our positives, our technological superiority and our design dominance far outweighs the negative impact of high price due to the import costs. So clients are easily swayed once they see the bigger picture and test drive our cars.
Which is the most popular among all the BMW series that are sold here?
In terms of sedan cars, 5 series is very popular. The X5 is very popular with clients wanting an SUV.
The market for luxury vehicles is highly dependent on the political scenario of the country. How has your operations fluctuated because of political instability? On that note, has any customer ever brought in a BMW to the workshop for repair after suffering hartal damage?
Not necessarily. Political scenario has relatively been stable for the last few years in Bangladesh. All the key variables point towards a positive outlook for the country economically eventually. This has created a confidence both in the consumers and the corporate sector. We are also experiencing the benefits of this.
How do you usually set a sales target for BMW vehicles in Bangladesh?
The sales target for each market is done on a year to year basis with BMW AG in Germany.
What's next for Executive Motors in 2016?
As you know, BMW is turning 100 years in 2016. This is a very big triumph for BMW as a company and for Executive Motors as a BMW importer. We plan on celebrating the centennial with the launch of a few new models and introduction of engine variations in 2016. Our fans and customers have a lot to look forward to from us in 2016. It will be a very big year for us hopefully.