Light, lively, litttle coupe: 2016 BMW 218i Sport Line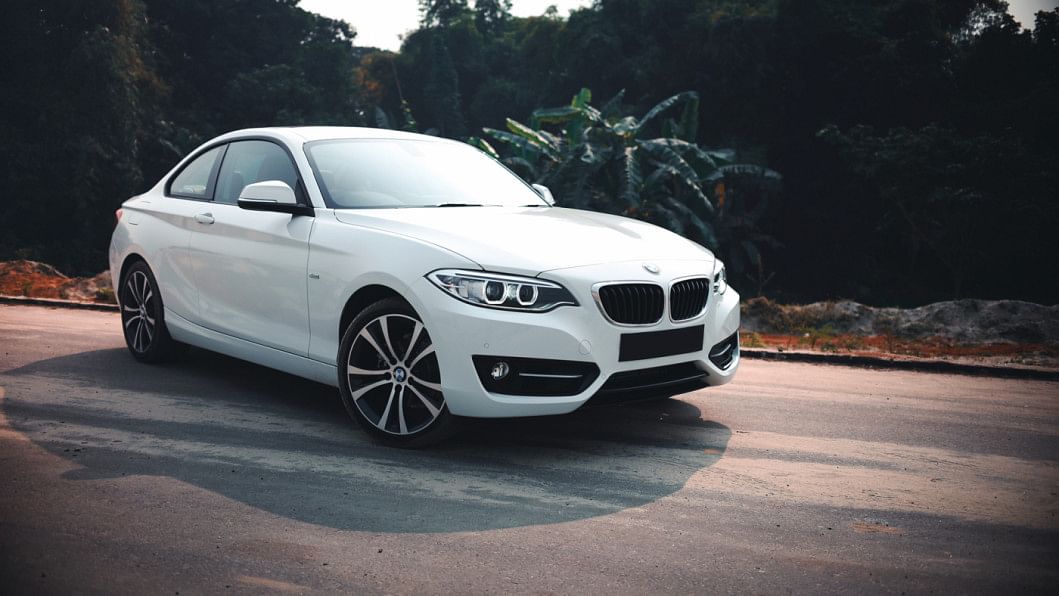 Sadly, Bangladesh never got a proper dose of one of the most driver oriented BMWs in the global market- the 1 series coupe. Jeremy Clarkson of then Top Gear stated the M version was a re-incarnation of the original 1973 BMW 2002 turbo - 'cause it had all the homologation of a true sports car. With the demise of the 1 series in 2012, BMW trickled the DNA down to a new member in the family tree - the 2 series, and this too, has a twin power turbo lineup. Few weeks ago, we featured the red hot 218i convertible; this week we give you a bout on the hardtop coupe.
Because it has two doors and a turbo, is it a sports car?
If you say so. But it is not a car that will take you past a Celica at lightening pace. It is however, a RWD. That means you can spin the rear wheels and drift out the tail if you want to. Sporty enough? This particular test vehicle is a Sport Line variant of the 218i that has slightly sportier features than a rather drab base model. The drivetrain itself is identical - a little 1.5 liter 3 cylinder turbo motor coughing out 136 hp and 162 lb-ft of torque, aided by a genius 8 speed Steptronic auto box. Head to head with the convertible, and the coupe WILL peek its nose out just because it has a weight advantage.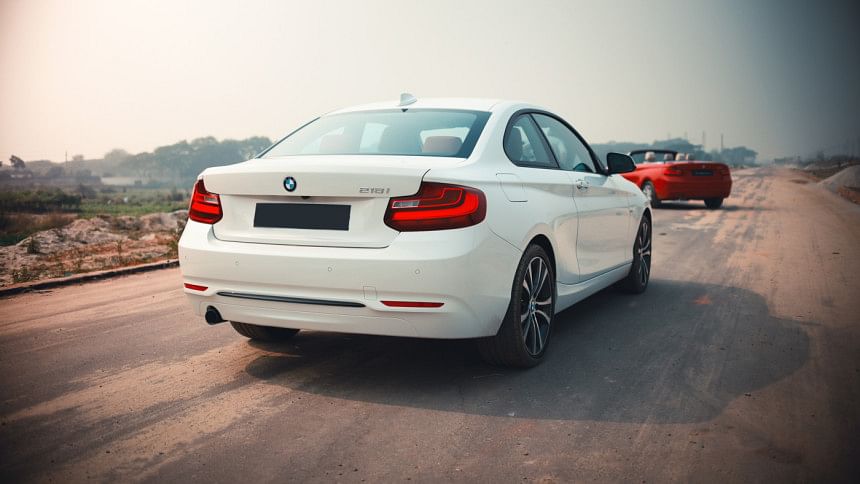 More mature than the topless flirt?
It certainly is. Because of the Sport Line badge, it also has aggressive front and sporty rear bumpers with black finished details and a black chrome tailpipe. More importantly, the coupe has a solid roof that takes away carefree hair frisking fun. But that gives you so much more in return. The side profile of the coupe is sleeker than the convertible due to a sloped C pillar design that flows brilliantly to the small boot lid. The rear head room is not claustrophobic. Lastly, because of the solid (and visible) reinforcements, the coupe feels more rigid than the soft top; hence the driving experience is certainly more joyous - even lesser body roll and sway. If you fancy a moving hair salon over all that, go for the attention seeking convertible. We won't sneer a bit.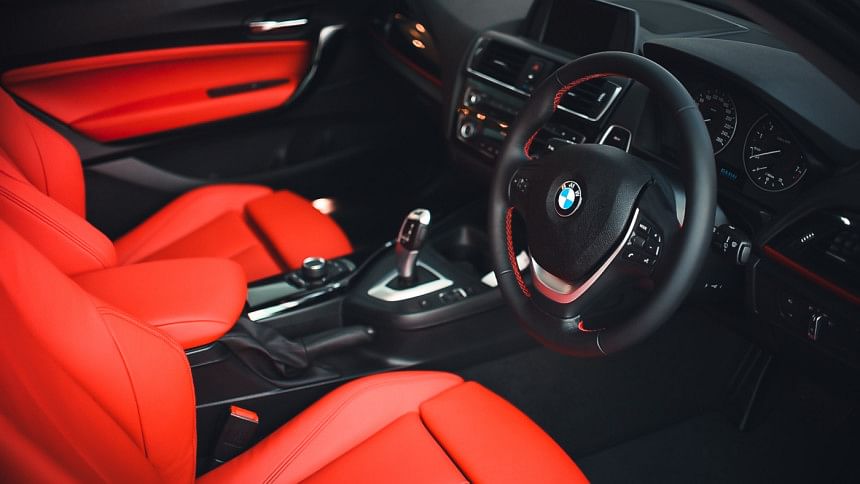 The promise of BMW's driving pleasure well kept?
Climb into the cabin and a blend of black and red contrast will engulf you. Unlike the grandpa beige of the convertible, the Sport Line 218i coupe has sportier semi buckets (with lumbar support) in red Dakota leather upholstery. The high gloss finished BMW specific layered black dashboard has red tint in it that makes it sportier than the car actually is. I personally found the center console of the base model convertible housing the iDrive controller
and the gear selector lacking a definitive BMW finish, which is taken care of in the Sport Line - your left arm is surely to be caressed at the gorgeous feel of all the high end materials used. There's a sunroof to compensate for the missing roof down fun.
Verdict
Coupe over convertible for me any given day - more mileage, more oomph and a tad bit less of attention.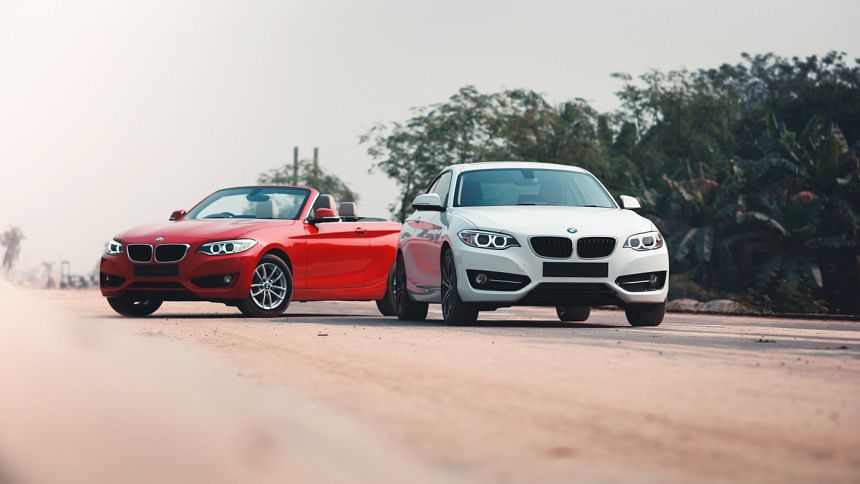 Specs
2016 BMW 218i coupe Sport Line
Engine: 1.5 liter 3 cylinder gasoline (134hp, 162lb-ft of torque).
Transmission: 8 speed Steptronic.
Layout: Front engine, RWD.
Brakes: Ventilated discs front, Solid discs rear, ABS, EBD, Vehicle Stability Assist and Traction control.
Features and options: 6.5 inch LCD integrated infotainment system, steering mounted audio controls, Sunroof, Bluetooth, PDC, Smart entry, Push start, 18" lightweight alloy wheels, sport seats, red Dakota leather.
Price: 79 lakh taka
For details, contact Executive Motors Limited.
Photos: Rahin Sadman Islam