Dhaka's lively bakery scene
As a city, Dhaka is rich in terms of culture and tradition, and what forms a big part of our heritage is the food we have carried down from generation to generation. Apart from the usual Bengali cuisine that we have, with various renditions in the many regions of our country and some holding their unique specialty, Dhaka reigns in the bakery scene. From the gems of the old town to the now trending and much-hyped fusion food as an offshoot of globalisation, the bakery scene of Dhaka has come a long way.  
A hit of nostalgia
If we are to historically track down the bakery scene of Dhaka, bakarkhani is a good place to start. The story of the bakarkhani dates back to the Mughal period when it was widely popular among the merchants and citizens of Dhaka. Now, bakarkhani is a food that has received recognition globally.
Fasttrack to some hundred years later, the bakery scene in the old town is still vibrant and we have now been introduced to the world of biscuits and cookies in various shapes, sizes, and flavours. Some of the oldest bakeries of Dhaka are Prince of Wales Bakery & Confectionery, Olympia Bakery & Confectionery, Ananda Confectionery, and Yousuf Bakery & Confectionery.    
"Patties, biscuits, and vanilla cakes were the prominent items back then. With minimal offerings, hot patties sold in tin boxes by hawkers would get us children excited!" said Taskin Rahman, Founder of The Food Talk, which is a Facebook community for food enthusiasts.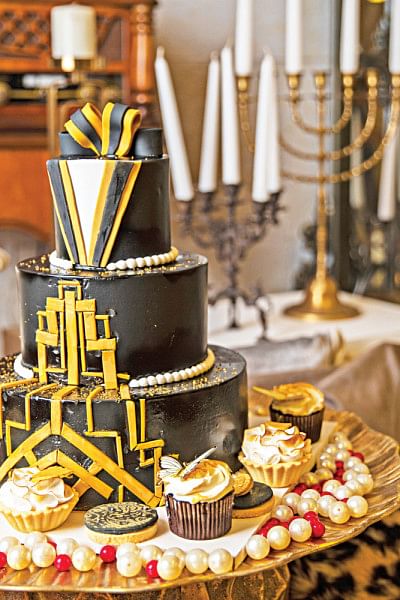 The '90s saw the advent of cake shops and bakeries that revved up the baking scene. With Sausly's Foods bringing in new items like sugar puffs, Swiss Bakery with their plain cake, and Shumi's Hot Cake Ltd. stunning everyone with their marvellous creations, it was a time when the bakery scene of Dhaka was abuzz, and we had something to look forward to apart from white bread and biscuits.
Nevertheless, no matter how much the scene evolves in Dhaka, bakarkhani, biscuits, and patties will always be remembered as the original baked goods of Dhaka. They may be simple, humble food, but are crafted with the essence of culture and a hit of nostalgia.
Foreign influence
History may be etched but change is constant, and foreign influence in our local cuisine was the next big thing. Owing to the increase in travel worldwide, coupled with globalisation, we were introduced to a host of other cuisines globally from the 2000s. This not only gave us an assortment of options to satiate our taste buds but also made a gateway for a slew of bakery stores to open up.
Shadman Shahriar, co-founder of Basic Kneads, a specialty food shop, remarked, "There exists a customer base for the authentic taste of global cuisines, and then there are ones who would rather prefer an infusion of our local tastes. However, overall, the preference for international cuisines has seen a good acceptance rate from people."
One major addition from foreign cuisine that altered the bakery scene of Dhaka is the humble bread — apart from plain white bread, we now have a host of options to choose from including sourdough (which is the oldest bread in the world!), ciabatta, baguette, brioche, and a surge in liking for croissants.
Foreign influence in Dhaka's bakery scene has shaped it up for the better.
From passionate bakers to entrepreneurs
Over the last few years, the introduction of e-commerce has made starting your own business extremely easy and affordable. Taking advantage of platforms as such, a surge in the number of home bakers turned entrepreneurs was seen. This was also fuelled by the pandemic when people started to explore food and try their hand at cooking.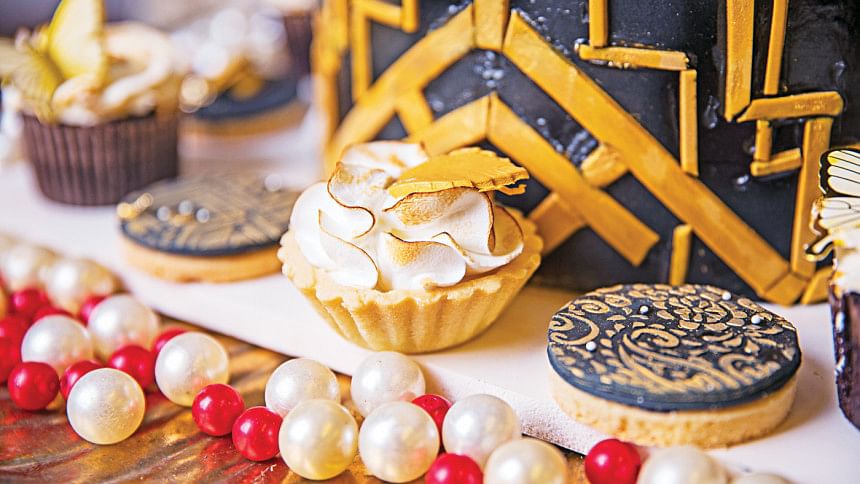 Now, we see a lot of bakeries that are operating virtually and providing all sorts of delectable items, from humble homemade cookies to fancy multi-tiered wedding cakes. Making cakes that look like edible pieces of art using fondants and decorations got the cake business booming. From plain vanilla pastries that we had during the '90s, we can now turn anything we imagine into a cake using fondants!
There are many bakers out there who started online out of sheer passion but then converted to brick-and-mortar stores based on their massive success, and one such example is Sugar Shots.
"It took us a few years, but we got there. Sugar Shots has moved out of their home kitchen and is now ready to bake from a commercial kitchen!" remarked Naba Habib Belim, co-owner of Sugar Shots.
More so, many avid bakers are now pursuing professional degrees in the culinary arts, something that was once upon a time unthinkable by many. This has produced several brilliant homegrown bakers; take The Flourist and Dessert Boutique by Nadia Lakhani for example.
What is next on the table?
The bakery scene has evolved massively over the past few years, especially in the last three decades, and it continues to do so. While these changes came through, knowingly or unknowingly, we have embraced the coffee culture, and it seems like a promising practice that is here to stay.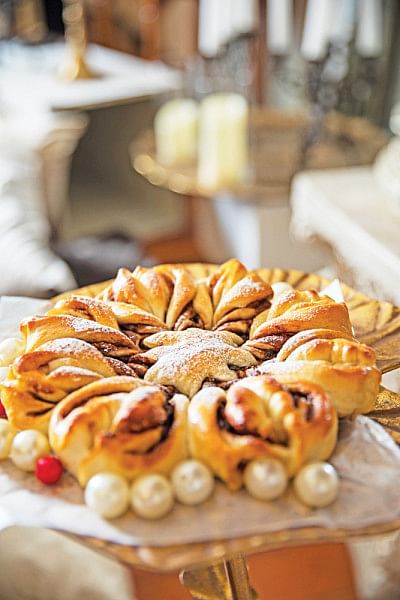 Embracing the coffee culture so vastly can be credited to the new generation of people consisting of millennials and Gen Z, who are too busy to cook and are always on the go. Thus, it is foreseen that shortly, more pop-up bakeries will open up that offer food on the go – maybe a quick croissant, sandwich, etc. We are already seeing this trend in Dhaka – think of the success of Waffle Up! 
Apart from that, cloud kitchen is another phenomenon that has grasped the bakery scene of Dhaka. The advent of cloud kitchens has enabled so many keen bakers to turn their passion into a profession and provided a host of options for people to choose from when it comes to ordering online. Cloud kitchens and coffee shops are mushrooming all over the city and it is a matter of time before pop-up stores jump on the bandwagon.                  
The bakery scene of Dhaka has seen massive progress and has come a long way, a journey that was filled with several milestones and surprises. We cannot wait to see what the future holds!
Photo: Sazzad Ibne Sayed
Food: The Flourist