Caring for the terminally ill: Palliative and hospice care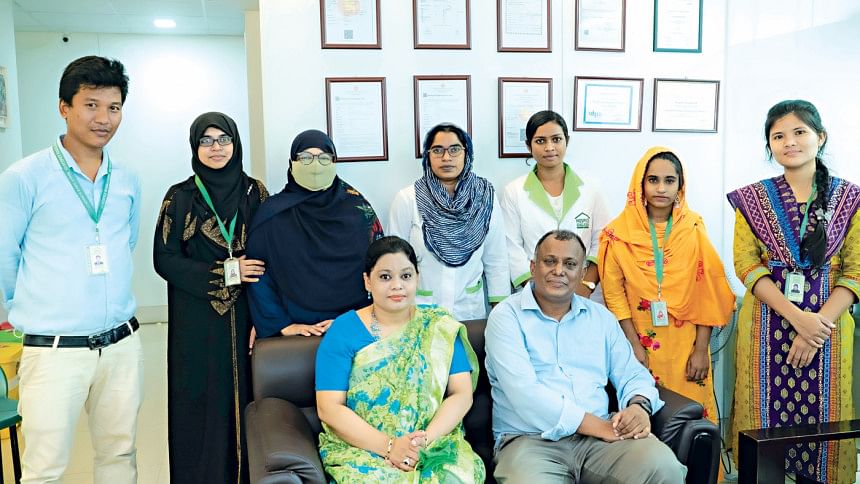 Palliative and hospice care were introduced in the western medical field decades ago. In Bangladesh, the concept is new, and lacks proper research and resources. While both hospice and palliative care aim to relieve pain and symptoms, the prognosis and goals of care frequently differ. Hospice is comfort care without the goal of curing; either the patient has run out of curative options or has decided against seeking treatment because the risks outweigh the benefits. Palliative care can be given with or without a desire to cure a condition.
ASHIC Foundation — Caring for the young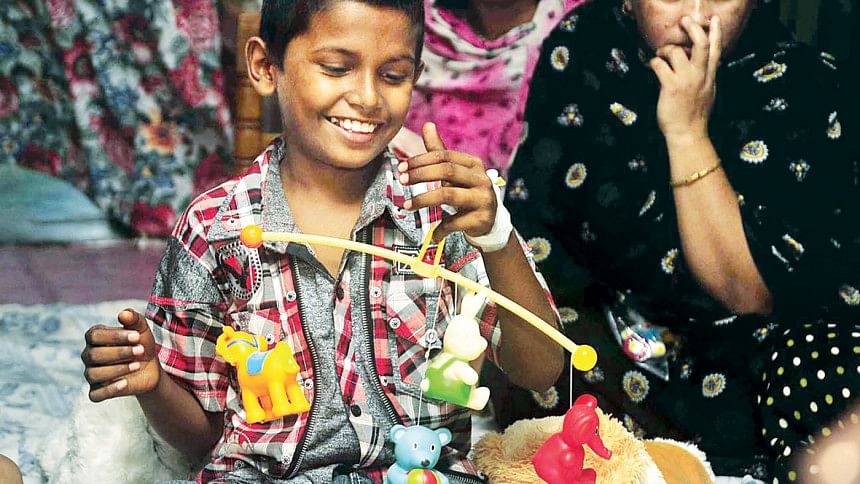 The Foundation was established in 1994 after the untimely demise of Ashiq Husain Choudhury, son of Salma and Afzal Husain Choudhury. Ashiq was only 3 years old when he died of cancer after a year-long treatment in London. The efforts to treat their son still failed to save him, and the two were devastated. Regardless, they showed resolve to support Bangladeshi families in the same situation. With that goal in mind, they founded — A Shelter for Helpless Ill Children (ASHIC) — to offer parents and children with cancer the necessary physical and emotional support. After more than 25 years, ASHIC is now regarded as a leading provider of paediatric oncology care in South Asia.
Dr Momena Begum, Visiting Paediatric Oncologist of ASHIC Foundation, says, "The journey from diagnosis to the end days, especially when it comes to a child, is harder for the parents because they are able to fully comprehend the situation."
She feels that as the pain in this journey is shared by both the child and parent, it is crucial to attend to both. ASHIC serves toward that purpose by providing 24/7 services, catering to various aspects of treatment.
"It is important to understand that when it comes to terminal illnesses, the care is not just physical but rather should cater to the emotional, spiritual, and psychological aspects of the patient and the others involved," she added. 
All human beings have the right to depart from the world without a heavy heart. Dr Sonia Khanom, also of ASHIC Foundation, shares this view and says, "Treatment should offer a personal connection between the patient and their caregivers to provide mental and physical relief. The facilities themselves should feel like one's own home."
Her statement alludes to the nurturing environment the palliative and hospice sector offers patients. It is a place for patients to laugh, cry, share their sorrows and make peace with their situation. In simple words, it is a safe space to give the patients and their families to alleviate their pain.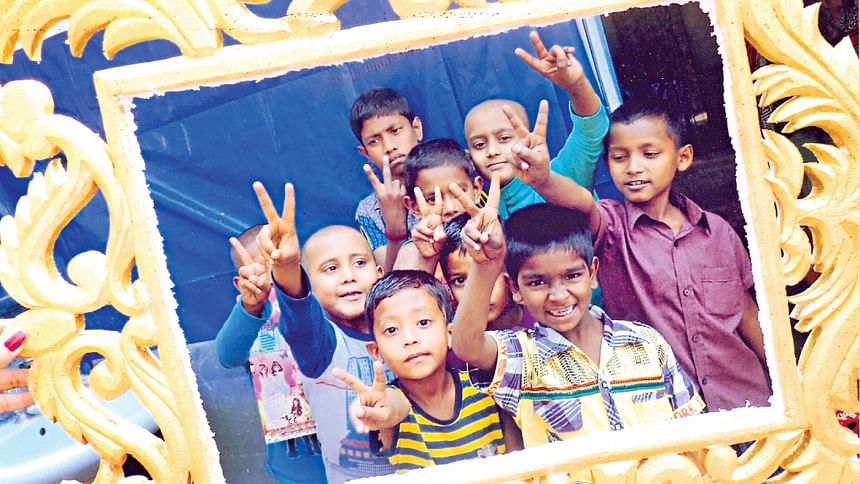 Hospice Bangladesh — the first extensive palliative care centre for adults
Started in 2013, Hospice Bangladesh provides terminally ill patients with palliative and hospice services. Dr Shahinur Kabir, founder and consultant of Hospice Bangladesh sheds light on the importance of hospice and palliative care for adults.
He says, "In a world gradually becoming more and more individualistic, many of us are often reluctant to aid the elderly of the household. We might become impatient or have other responsibilities to cater to which take more priority."
He believes that while this scenario is quite common nowadays, we often forget how this behaviour impacts the terminally ill.
"They become hopeless and begin to think of themselves as a burden to the entire family, which results in their last days being filled with grief and sorrow," says Dr Kabir.
He illustrates how the presence of palliative and hospice care can cater to this situation and provide a smoother and more amicable environment for everyone. Despite the emotional toll the service has on the service providers, Dr Kabir believes that it is necessary to ensure psychological peace for the family during the grieving process.
Shedding some light on why people are reluctant to invest in this field, he adds, "Death is never an easy topic to discuss and people are further reluctant to work in this field, creating a vacuum of sufficient service providers."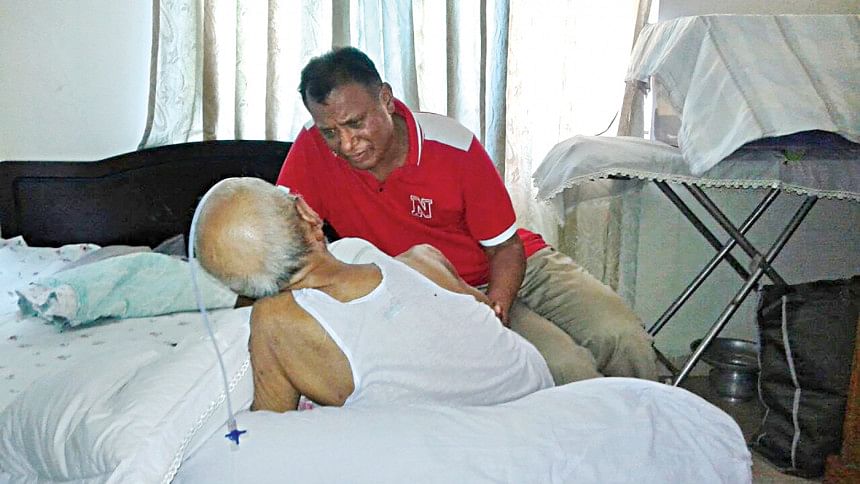 Hospice Bangladesh is actively working to encourage medical service providers to become part of this journey and to create a space for dialogue. With a motto to make these services available to everyone and anyone regardless of monetary constraints, Hospice Bangladesh launched its charity branch to provide services to the less fortunate, with accommodations free of cost including necessary medication, fulfilling nutritional requirements, limited services, and on-call nurses.
Sajida Foundation and the Home and Community Care Ltd (HCCL)
In 2016, The Sajida Foundation initiated 'Elder Care,' now known as Home and Community Care Ltd (HCCL) to address the growing needs of ageing family members who require daily assistance from carers and nurses. This effort was undertaken by Sajida Foundation's Executive Director and Founder, Zahida Fizza Kabir.
Her initiative stemmed from a place of passion and personal interest. She was aware of and devoted to caring for her family's elderly and had always gone out of her way to arrange such care for others following her late father, Syed Humayun Kabir, a generous humanitarian himself and the founder of Sajida Foundation.
The HCCL has the goal to create a safe and convenient setting at home for the effective care, and clinical management of adult patients, especially the elderly. Furthermore, with illnesses increasing day by day, more people are in need of such a service and the HCCL was initiated due to this phenomenon.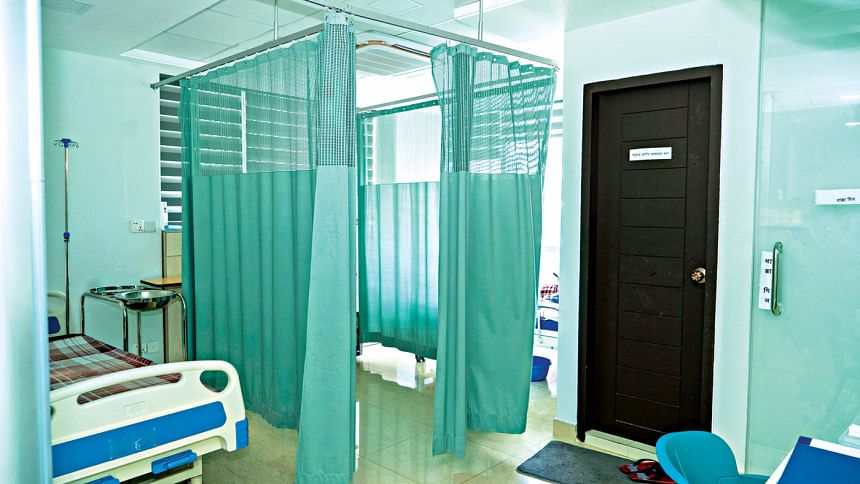 HCCL has patients who are severely ill and terminal; in such cases, palliative care is a necessity and so, to ensure effective treatment, HCCL relies on Dr Rumana Dowla's expert team known as "Proshanti."
Dr Rumana Dowla is one of Bangladesh's eminent palliative care specialists. She says, "Palliative care is important as it focuses on relieving pain and other symptoms while offering emotional and spiritual support for the patient and their family, making sure that a patient's days are as comfortable and meaningful as possible."
The HCCL provides services across four major streams — Home Caregiving which includes different levels of skilled caregiving (basic caregiver to advanced caregivers and experienced nurses; Home Medical (home visits from senior nurses, doctors, teleconsultation and report reviews, renting or purchasing any and all medical equipment to be used at home, setting up make-shift step-down ICU at home); Home Therapy (Physiotherapy, Occupational Therapy, and Speech Therapy for patients through certified professional therapists); and Home Pathology, complete with report delivery, eliminating the need to make the difficult journey to a diagnostic centre or hospital for sample drop off.
Palliative and hospice care in Bangladesh has come a long way. As a community, it poses itself as a moral duty to ensure that the terminally ill do not suffer during their last moments and rather, can have mental peace and emotional satisfaction when they depart.
Additionally, we owe it to ourselves to grieve our lost ones and derive some peace in knowing that their last days were not spent in turmoil.
Photo: Hospice Bangladesh and ASHIC Foundation