Gootipa: Moving towards sustainable fashion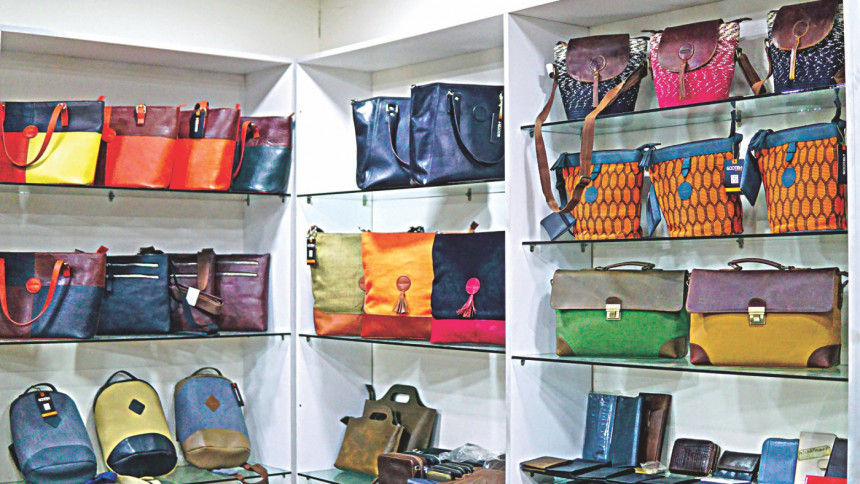 Gootipa is an online shop by Leatherina Pvt Ltd, founded by Taslima Miji in 2016. It has introduced bags made with leather sourced from Bangladesh, along with local handmade fabric and jute. Considering the broader picture of our leather industry, Taslima wanted to contribute to our economy and at the same time, reach out to the global market. Before this, she ran Techmania, a venture dealing with computer hardware that supplied imported products to corporate offices though direct involvement in the distribution network. The showroom was shut down in 2017, as she wanted to focus more on Gootipa.  Previously, Taslima was a journalist at Prothom Alo and New Age. She left journalism once she became a mother. 
The name, Gootipa, stems from the fact that Taslima is a newcomer in the leather industry. Through unique designs, her brand blends global trends with the Bangladeshi culture. Although Gootipa has no employed designers as of now, Taslima follows online design schools regularly to maintain the exclusivity of her products. Currently, the enterprise has over 40 workers and exports their products to a number of fair trade brands in Europe.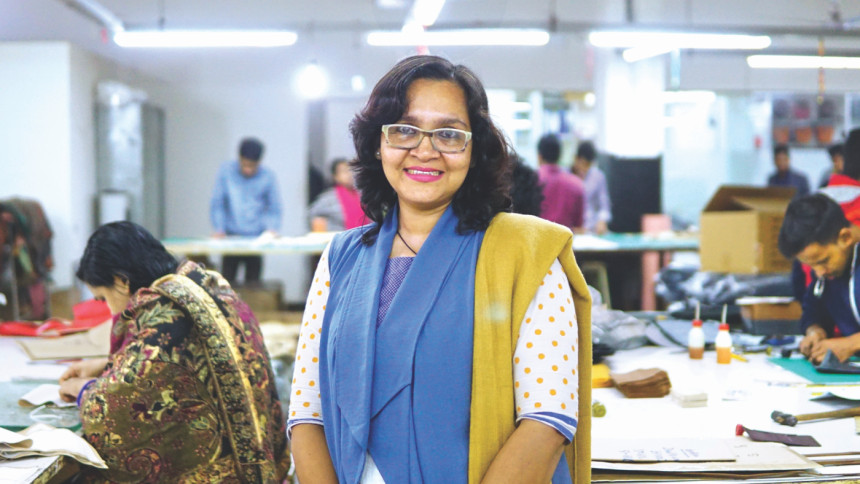 A supporter of locally made products, Taslima wants to work with more handloom materials to revive the use of traditional fabrics. She believes that the leather industry in Bangladesh has tremendous potential for development. "Foreign buyers approach us regularly but we are lacking in production proficiency. Government projects in the interest of exports are required, as they can generate immense employment opportunities," she said. According to the entrepreneur, for small-scale ventures to flourish, the exports of leather goods must be reduced, using various policies. This will provide our local industries with ample time and opportunities to grow, before competing with foreign brands.
Besides ensuring quality, the enterprise maintains transparency about their production procedures, welcoming customers to visit their outlet and factory at Hazaribagh, Dhaka. Furthermore, Gootipa follows the Fair Trade Policy by ensuring a fair wage and safe working environment for their workers. Along with that, Taslima promotes recruiting more female employees. Moving forward, she aims to improve and broaden Gootipa's product range and expand the business.