Fahima Mahzabin Chowdhury shares her journey to Microsoft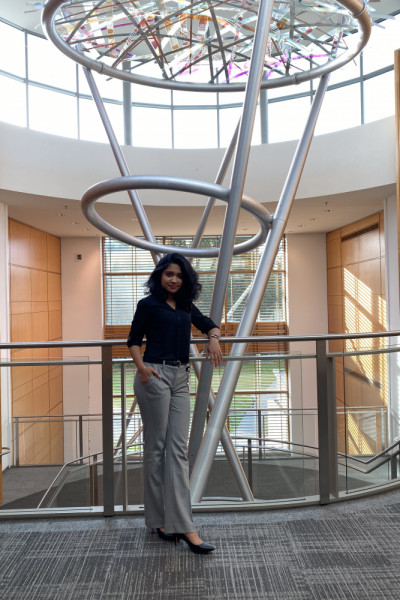 Fahima Mahzabin Chowdhury is currently working as the Design Verification Engineer of the 'surface' team at Microsoft.  
She graduated from North South University with a degree in Electrical and Electronics Engineering and then joined San Francisco State University in the US to complete her master's in Engineering, with a concentration in Embedded Electrical and Computing Systems.
She also has research experience in plasmonic solar cell and nano circuitry, specialised in resistive memory design.
Finding a good job in the US after graduation was one of the major challenges that she faced. This was primarily due to her lack of professional experience and other complicacies. Eventually, she joined a US medical device manufacturer earlier this year.
Six months after her first job, a recruiter contacted her through LinkedIn, asking whether she wanted to apply to Microsoft. Initially, she was not really enthusiastic about the job because she was unwilling to leave California. Nevertheless, the recruiter convinced her for an hour-long interview over the phone, during which she was asked to provide descriptions of how she would solve different technical problems.  
The position she was interviewed for required a minimum of two years of experience. "Since I was very new in this sector, I did not have much expectations while completing the first selection round," she shared. Surprisingly, she beat four candidates to reach the second interview. After the interview, the post she was selected for was unfortunately cancelled.
"One of the guest interviewers really liked my responses and requested his boss to create a new position for me," she explained. "Honestly, it doesn't matter which company you work for. You just need to be passionate about your dreams."
It has been a few weeks since Fahima has joined Microsoft's office in Redmond. She hopes to inspire young individuals, especially girls, to pursue their ambitions in STEM fields.