Care Bangladesh celebrates girl's leadership and activism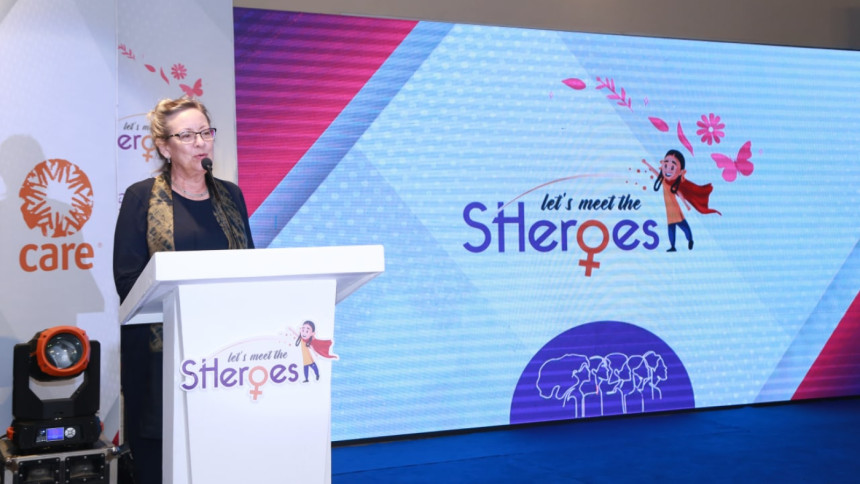 Bangladesh has one of the highest rates of child marriage in the world. The issue of child marriage is prevalent in the South Asian region, with 36 million girls from the region getting married before they reach adulthood.
On Sunday July 3, the non-governmental organisation Care Bangladesh shared this information in a programme that celebrated girls' leadership and activism. In the programme, Care's Tipping Point, their multi-country initiative addressing child marriage, put an emphasis on identifying the root causes of child, early childhood and forced marriage (CEFM) and addressing them through community-level programmes that promote the rights of adolescent girls through evidence building.
On the occasion, the Danish Ambassador to Bangladesh, Winnie Estrup Petersen praised the girls for being creative and breaking down social barriers. She also said that her country would encourage them to do the same in the future. Finally, the Ambassador thanked Care's Tipping Point for creating opportunities for marginalised girls and women to have their voices heard.
"This is a time of change in the lives of teenagers, they can take our country forward," said Faujia Moslem, president of the Women's Council.
Shirin Haque, founder of Nari Manch, also said that adolescents should be more self-confident and move forward to build a promising future for Bangladesh.
The Tipping Point initiative uses the root-cause approach to address the issue of child marriage and works on boosting the confidence of adolescent girls, while simultaneously weakening the normative framework that prevents girls from making decisions about marriage and other social barriers.