Is Bangladesh's remediation programme ready to take on Accord's work?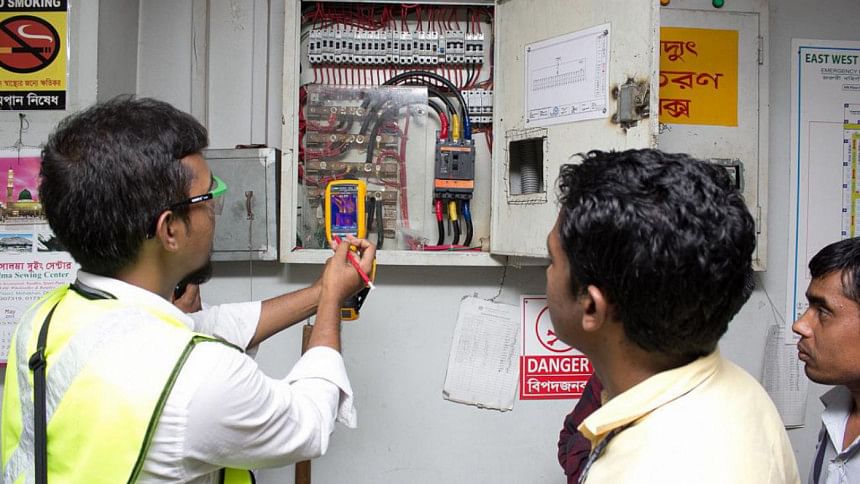 After the fateful Rana Plaza disaster on April 24, 2013, a legally binding agreement between European buyers, retailers, and labour unions was signed to maintain structural safety and safe working environment in Bangladeshi RMG factories which is now known as the Accord on Fire and Building Safety in Bangladesh (popularly known as the Accord). Over 190 brands have depended on this body to ensure safe working conditions through inspections and remediation in 1,600 of their supplier RMG factories in Bangladesh. According to the Accord, so far, it has remediated 228 RMG factories successfully. However, since 2018, Bangladesh government has been issuing statements expressing their discontent with Accord's activities.   
On July 18, 2018, the then Labour Minister Md Mujibul Haque said that the government will not extend the tenure of the Accord (popularly known as Accord). On November 12, 2018 the then commerce minister Tofael Ahmed reiterated what Md Mujibul Haque said six months earlier and stated, "Following much pressure and persuasion, we extended its tenure for six months. But we shall not extend the tenure anymore."
Ultimately, the Accord was extended for three years in 2018, in a binding agreement between buyers and unions. There is a caveat though: this "Transitional Accord" will work in Bangladesh only "until a set of rigorous readiness conditions are met by local regulatory bodies." Meanwhile, the pressure on the Accord to close down its Dhaka office is still mounting. On April 7, 2019 appellate division of the Supreme Court first ordered that the Accord's Dhaka office be closed and after an appeal by the Accord's lawyer, the court postponed the hearing till May 19, 2019 and allowed the Accord to maintain its Dhaka office till then.
Since 2018, the government has been claiming that its Department of Inspection for Factories and Establishments (DIFE) and Remediation Coordination Cell (RCC), which operates under DIFE, are capable enough to take over the Accord's job. Former labour minister Md Haque said on July 18, 2018, "I can challenge that RCC is very much capable of monitoring the progress of the remediation of factory buildings."
However, what the minister claimed was in clear contrast to reality. The government launched RCC in 2017. At the time of the minister's claim, RCC had not even started its operation; its newly recruited engineers had just completed their training on factory inspection organised by the International Labour Organisation (ILO). According to DIFE officials, RCC started its operation from late July 2018.
Does the RCC's performance in the last eight months show that it has adequate knowledge and experience in factory inspection and remediation to take over the massive responsibilities of the Accord?
Let's take an example. On March 4, 2019 a fire broke out at the warehouse of Anzir Apparels Limited located at a market in Ashulia. After more than three hours of firefighting when eight units of Fire Service and Civil Defence managed to douse the flame, the entire factory and a large portion of the market were badly damaged. According to DIFE officials, the factory was under the Alliance's supervision, who closed down their operations in December 2018 and the responsibility was transferred to DIFE who, according to their website, last visited the factory on October 26, 2013. 
Experts have been alleging that DIFE, so far, lags far behind their expected performance. A report titled "Bangladesh Government's Safety Inspection Agencies Not Ready to Take Over Accord's Work" published jointly by Clean Clothes Campaign, International Labour Rights Forum, Maquila Solidarity Network, and Worker Rights Consortium on April 1, 2019 revealed many serious flaws in DIFE and RCC's working procedure. According to the report, DIFE or RCC does not upload any inspection reports, follow up inspection reports or Corrective Action Plan (CAP) progress reports on their website. There is also no record of any follow-up on the Detailed Engineering Assessment (DEA) report and recommendations; nor are any of the DEAs publicly available.
According to Implementation of the Bangladesh Compact Technical Status Report published by the European Commission in September 2018, "DIFE had insufficiently followed up on its commitment to make its inspection and remediation process transparent and reports publicly available. While it has published the initial inspection reports, the information regarding remediation was outdated and incomplete." The fire incident at Anzir Apparels Limited is a vivid illustration of this statement.
When Anzir Apparels Limited was visited by the Alliance inspectors in 2014, several serious flaws were identified such as lack of fire alarms, fire exits and firefighting equipment. When the factory authorities failed to ensure adequate remediation, the Alliance removed it from the list. But DIFE's Labour Inspection Management Database lists this as an operational factory. Anzir Apparels is not the only such case. According to the report on Bangladesh's Government's Safety Inspection Agencies, there are 120 such factories which were rejected by the Accord, but 57 among these factories have been listed by DIFE as operational.
There are also criticisms regarding the complaint mechanism implemented by DIFE. According to its current system, a worker has to enter his/her name, position and identity number in the DIFE's complaint form. After receiving the complaint, the DIFE issues a letter to the factory management with reference to the submitted complaint form and instructs the management to solve the issue within a given date. In this country, where workers are randomly sacked for participating in protests and demonstrations, there can be no doubt that such a complaint mechanism is ineffective, if workers cannot be guaranteed that they will be not retaliated against for raising such complaints. Its ineffectiveness is also clearly visible in the complaint page of DIFE's website which does not show any complaints filed in 2018 whereas Bangladesh Accord received at least 660 complaints in the same year.
However, like the ministers, Shibnath Roy, Inspector General, DIFE is confident that his office is capable enough to take over the Accord's work. He even said that in the next five years DIFE and RCC will outperform Accord in every sector. When asked about the above-mentioned facts, he could not give us anything more than hopes and promises. "Currently we have 60 engineers employed with RCC, 50 engineers from the ILO, 23 engineers and 80 labour inspectors of DIFE. We shall recruit 30 more engineers within the next two months. With this enhanced manpower, we shall be able to solve all our existing limitations. By June, we will also launch the LIMA app through which we shall be able to upload all our reports and statistics regularly," assures Shibnath.
He denies any risk for workers involved in the complaint filing system launched by DIFE. He says, "Sacking workers for filing complaints is impossible under this government. There is no slavery in Bangladesh."
Despite Shibnath's assurances, it is difficult to keep trust in his fledgling workforce who are mostly entry level engineers and have questionable experience in specialised inspection such as testing and commissioning verification inspections to verify the correct installation and functioning of the fire detection and protection systems. According to Rob Wayss, executive director, Bangladesh operations of the Bangladesh Accord, the organisation has yet to receive any inspection reports and updates of the 100 factories the Accord has handed over to the RCC/DIFE more than four months ago. 
A verdict from the appellate division of the Supreme Court on May 19 might force Accord to close its Dhaka office which may lead to suspension of its locally-run inspection programmes. If this happens, the country's RMG sector may face dire consequences. Chances are little that the global brands will rely on RCC and DIFE which are yet to prove efficiency and transparency whereas Bangladesh Accord has proved its capacity quite satisfactorily over the last six years. To avoid risk of industrial disasters, renowned brands might reduce orders and go to alternative markets such as Pakistan, India and China. The industry leaders and policy makers should consider these realities before taking any decisive action in haste.
Md Shahnawaz Khan Chandan can be contacted at [email protected]