remembrance
THE LEGACY OF HUMAYUN FARIDEE
ABOUT HUMAYUN FARIDEE
In a country where talent, passion and greatness are often overlooked and ignored, Director Badrul Anam Saud says that, "It was Humayun Faridee's greatest misfortune that he was born in Bangladesh. It was Bangladesh's greatest fortune that Humayun Faridee was born on this land."
Humayun Faridee's name, in our country and our film industry alike, is synonymous to the word 'best'. Whether it was television, the stage or the silver-screen, whether he was playing the hero, the villain or the comedian, the standard of acting and performance set by Humayun Faridee is yet to be matched. The biggest names of today still speak of this legendary actor as the best this country has ever seen. 
Faridee was born on May 29, 1952, in Narinda, Dhaka, to ATM Nurul Islam and Begum Farida Islam. In 1968, he passed his SSC examinations from Islamia Government High School and in 1970 he
passed his HSC from Chandpur Government College. In the same year, he entered the University of Dhaka to study Organic Chemistry. However, due to the Bangladesh Liberation War of 1971, it became impossible to continue his studies and he subsequently took part as a Freedom Fighter in the war. Later, he was admitted to Jahangirnagar University to study Economics, where he was a close associate of Selim Al-Deen.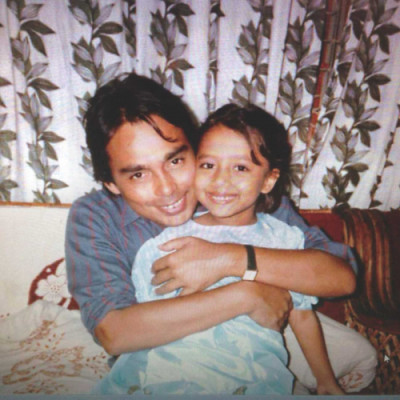 He was one of the principal organisers of the 1976 Drama Festival of Jahangirnagar University. From that moment on, his popularity began to reach its peak. He became a member of the Dhaka Theatre while he was still a university student. He later acted in numerous drama serials in the country's television, and branched out into film.
Faridee's first theatre production that he acted in for Dhaka Theatre was the famous Shakuntala rendition by Selim Al-Deen, playing the character, Tokkhok. He debuted in the world of television through the drama, 'Nil Nakshar Shandaney' in 1982. His popularity was mainly for the extraordinary roles he chose to play in different dramas like beginning with Bhangorer Shobdo Shuni and then, Songsaptak (1987-88), Pathar Shomoy (1989), Dui bhai (1990), Shiter Pakhi (1991), Kothao Keu Nei (1992/3), Shomudre Gangchil (1993), Kachher Manush, and Doll's House (2007/8). He was awarded National Film Award in 2004 for his acting in Matritva. He even directed a play in Dhaka Theatre called 'Bhoot'.
Faridee was also blessed with a daughter, Debjani, from his first marriage to Nazmun Ara Begum Minu. He later married long-term colleague Suborna Mustafa. Their marriage ended in 2008. The country grieved collectively when the legend died on February 13, 2012 at his Dhanmondi residence from chronic lung disease.
Humayun Faridee was a people's actor. His love for his profession knew no limits. What he left behind for people through his work can not only be a source of information and inspiration, but also be turned into work worthy of research. I regret every passing day not being able to see him one last time, not being able to ask, 'What does a great actor have to do to become great?' But I'm also thankful everyday for the greatness he left behind to motivate each and every person involved in the industry. 
For through his work, he lives on with us forever.
May his soul rest in eternal peace.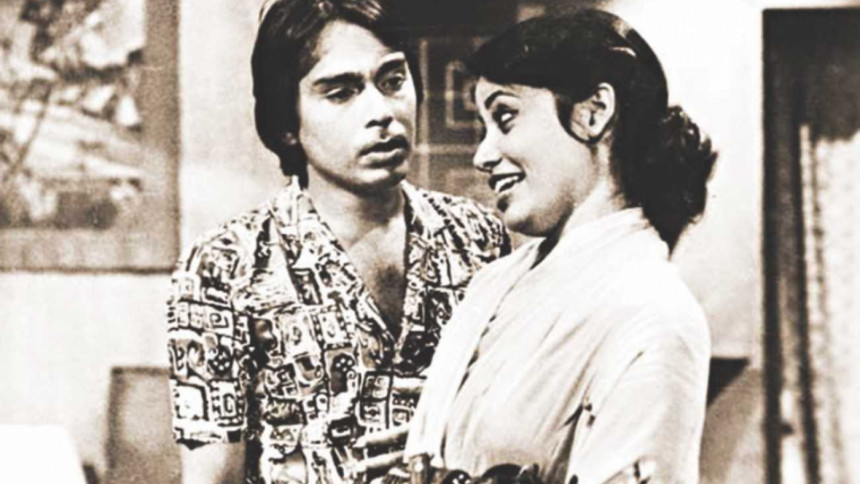 ---
WHAT HIS FRIENDS, COLLEAGUES AND FANS SAY ABOUT HIM:
Suborna Mustafa: I still remember when he came to play his first character in Dhaka Theatre. Nasiruddin Yousuff Bachchu saw him at a theatre festival in Chandpur and invited him to work with us. He came, sat down, observed, lit a cigarette and we all started thinking, 'Who is this man? What is he doing?' When he got on stage to read his lines as Tokkhok in Shakuntala, the scene began with laughter. He laughed, said his lines, and all we could do was give each other looks of astonishment. The rest, as they say, is history. Humayun Faridee was, is, and always will be, the one and only. 
When my father, the late Golam Mustafa, saw him act on television for the first time, he had said, "This boy is going to make acting difficult in Bangladesh." And so he did. 
Masum Basher: There was no real distinction between Faridee, my friend, and Faridee, my colleague. He was one of the most helpful and cooperative people I've known in my lifetime. I have so many memories with him, on and off stage, beginning from improvising with him during Muntasir Fantasy, to sharing a cup of tea because we were broke. During his final days, he would call me persistently while I was in Saudi Arabia to come back to Dhaka soon. Unfortunately, I could not meet him one last time. 
Mili Basher: I don't know what to say about Faridee mama. All I remember is how much he used to love me and take care of me. His affection knew no bounds. I was very young when I joined Dhaka Theatre, and to this day, his love towards me has been unmatched. He was one of the most giving people I knew of. I miss him very much. I don't know what else to say without falling short of words. 
Shahadat Hossain: I was never personally close to the man, but his impact upon the industry can be felt everyday. Till now, I haven't come across another great actor like him. In every platform, be it theatre, silver screen or television, he was special, different, unique and everything in between. The little things he would do to flourish his characters, the little jewels he would add, would turn out to be the very essence of that character. The madness he had for his profession, what he would do to his characters, what he would add on his own, how he would make the most ridiculous characters the most believable -- these are what inspire me still as an actor. 
Sanjida Preeti: To me, Humayun Faridee wasn't just a co-actor, he was a mentor (unknowingly), a guardian, a friend, a partner in crime, a clown for the times I was down, and so much more. He was a complete institution for me. He never taught me to act, but only to react. Watching him, I came to learn how to use each muscle of my face or the whole body subtly on-screen to diversify each character. One important thing I observed is that you don't need to look good or bad when you are acting. You just need to look like the character. Overall, I learned how to love, enjoy and live every moment when I do this beautiful job called acting. 
Jitu Ahsan: Faridee sir was a friend of my father's, Syed Ahsan Ali Sydney. So I had a personal relationship with him, as well as a professional one. Throughout my own career as an actor, besides the many memories I cherish of us together, there were certain anecdotes or sayings he left behind that are permanently nestled in my heart. The things he would say, like "The script is only the skeleton. To add flesh to it is the actor's job," or "The tree that bears the fruit stoops down by it's own weight," asking me to remain humble no matter how big I become one day, or the most important, "Be a thinking actor. Anyone can memorise lines and recite them, but not many can think"-- these are words I still cherish and live by. See, I never got technical or institutional training in acting. But with Humayun Faridee's efforts, I have come this far.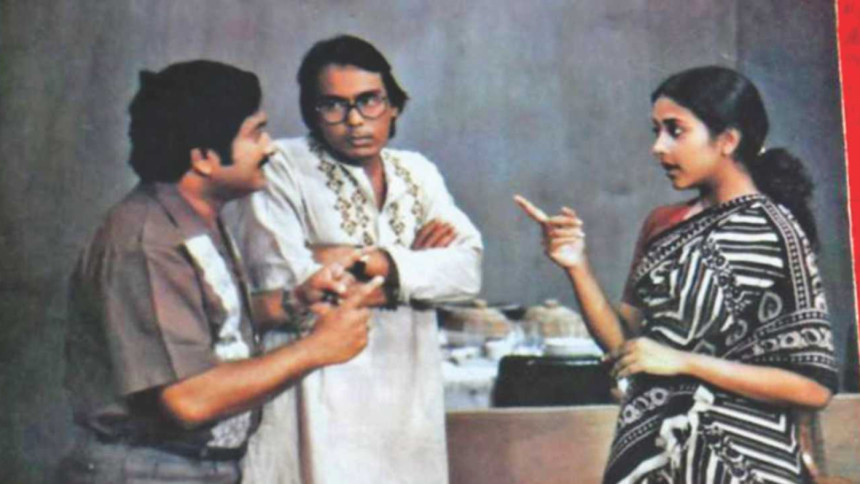 ---
FILMOGRAPHY AND OTHER WORKS
TV DRAMA
Nil Nakshar Shandhany (1982)

Durbin die dekhun (1982)

Bhangoner shabdha suni (1983)

Bakulpur koto Dur (1985)

Dubhuboner Dui Bashinda

Ekti Laal shari

Mohuar Mon (1986)

Sat Ashmaner Shiri (1986)

Akdin hohat (1986)

Chanmiar negative positive (1986)

Ojattra (1987)

Songsaptak (1987–88)

Pathar Shomoy (1989)

Dui bhai (1990)

Shiter Pakhi (1991)

Kothao Keu Nei (1992/3)

Shomudre Gangchil (1993)

Tini Akjon (2005)

Pret (2005)

Chandragrasto (2006)

Kachher Manush (2006)

Mohona (2006)

Vober Hat (2007)

J jibon hoyni japon (2007)

Srinkhal (2010)

Prioy Jon Nibash (2011)

Arman vai The Gentle Man (2011)

Rater Otithi
CINEMA
Hulia

Dohon

Shontrash

Bachelor

JoyJatra

Shamolchaya

Ekattorer Jishu

Vondo

Mayer Odhikar

Bishaw Premik

Odhikar Chai

Teg

Mayer Morjada

Aha!

Return Ticket

Praner Cheye Priyo

Kokhono Megh Kokhono Brishti

Duratta (The Alienation)

Ghatok

Takar Ohonkar

Utthan-Poton

Sottru Voyonkor

Palabi Kothai

Azker Hitler?

Meherjaan (2011)

Soitan Manush

Atto-Ohongkar

Shukher Sorgoh

Nil Sagorer Tire

Shashon

Sotru Voyonkor

Lat Shaheb

Kuli

Alo Amar Alo

Onek Diner Asha

Hingsha

A Desh Kar

Sneho

Bir Soinik

Mittar Mrityu

Nor Pishach

Bhalobashi Tomake

Tumi Shudu Tumi

Anondo Asru

Shukher Sorgoh

Churmar

Prem Mane Na Badha

Nistur

Taka

Bager Taba

Premer Jala

Eri Nam Bhalobasha

Palabi Kuthai

Kalo Choshma

Paharadar
THEATRICAL PLAYS
Montasir Fantasy

Kirtonkhola

Keramot Mongol

Durto wee

Shakuntala
Source: Wikipedia.
Photos: courtesy​