Nature
Pleasures of Roof top Gardening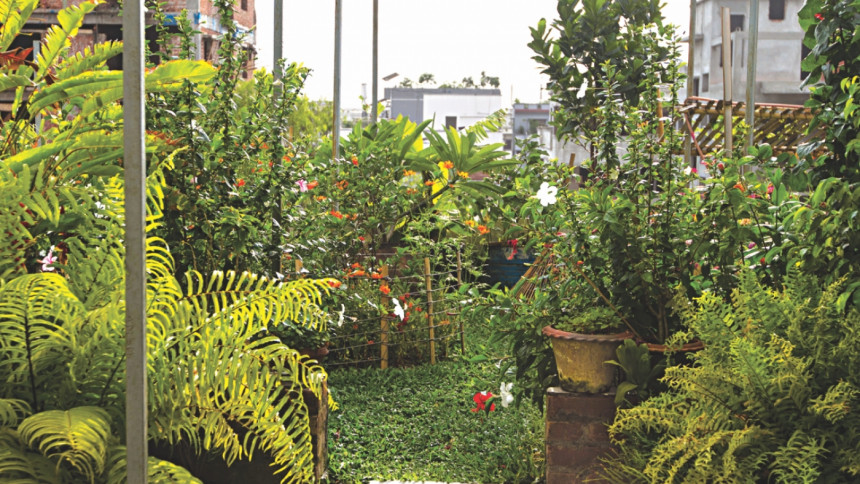 To make the capital a greener city, Dhaka City Corporation (both Dhaka North City Corporation- DNCC and Dhaka South City Corporation- DSCC) has recently taken a number of environment-friendly initiatives. Of the many projects regarding massive plantation, one of the lucrative projects for its citizens is encouraging more people into rooftop gardening. The person, who will make a garden in his /her roof, will get a 10 percent holding tax rebate, and it is promised by Sayeed Khokon, Mayor, DSCC. (Source: A report by BBC Bangla)
"The rate at which our temperature is rising day by day, a garden on the roof of every house can help cool the air, by absorbing excessive carbon dioxide", believes MD Faruk Hossain, Assistant Professor, Department of Geography and Environment, University of Dhaka. "Not just that, rooftop gardens create biodiversity in nature, through the presence of different kinds of birds and the rarest species of insects", he adds.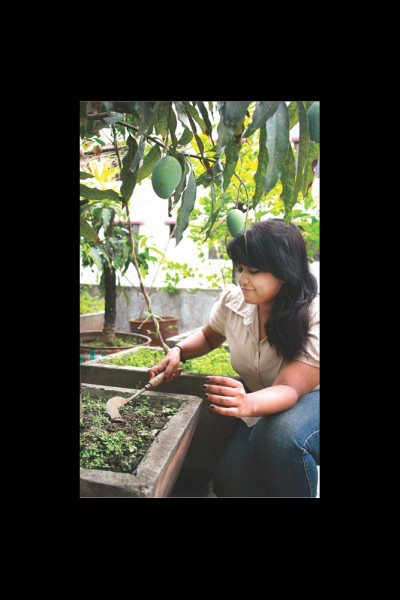 Besides the environmental advantages, a rooftop garden can help a family to a great extent by creating a number of opportunities. If we plant several types of vegetables and fruits, it can significantly reduce our daily food costs. Furthermore, a planned and properly maintained garden on the roof can easily be a great source of earning and employment opportunities.
"If a person grows only vegetables in a 600-700 square feet roof, it is enough to meet the yearly demand of a family having 6-7 members", believes Ehteshamul Haque Mallik, President, Urban Roof Gardeners Society (URGS), and Deputy Director, Bangladesh Bank. Mallik has a 1500 square feet garden on his roof, where he has been growing a number of vegetables and local fruits for the past 15 years. After his amazing success, he founded the organisation URGS, two and a half years ago and through this, he is helping more than 500 registered members.
"We give them consultation or sometimes direct help about how we can make gardens on our roofs-- like get the soil, plant trees, or sometimes, suggest the best varieties of vegetables or fruits", he adds. This way, people who have no prior knowledge about rooftop gardening are getting involved with this and being the beneficiaries of the project, they are encouraging people around them as well.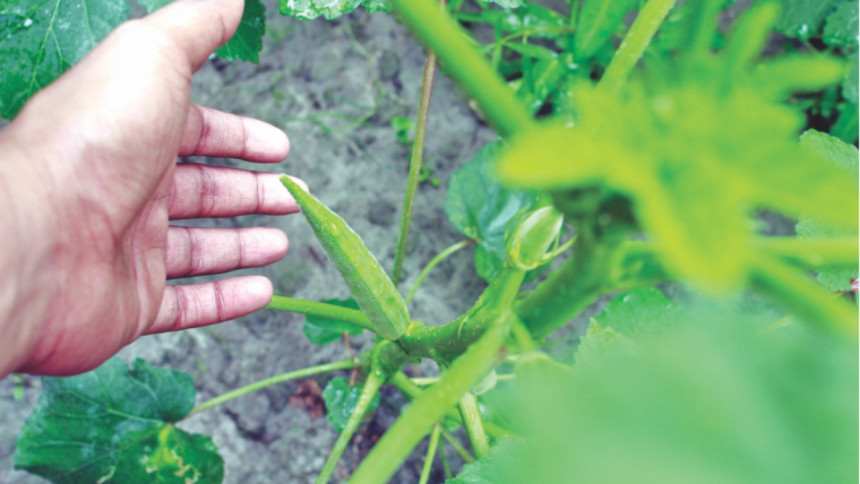 The vegetables and fruits we grow in our garden are totally fresh and of highest nutritional value. "The size may be smaller, but I know it's totally pure as I don't use any harmful chemical in the soil", says Nabila Basher, Creative Supervisor at Grey Advertising. Nabila is also a recipe columnist at Star Lifestyle. 
In big cities like Dhaka, opportunities for doing manual labour out of our routine work, are very less. But if anyone works in the garden, like- weeding the garden, watering the plants, taking care of the fruits, collecting them etc, it can help him/her live healthy and free from all kinds of stress.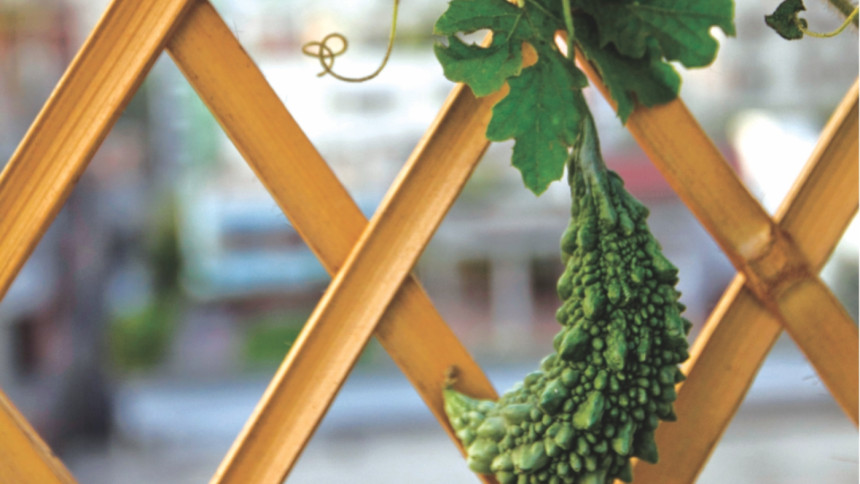 Many of us have a common misconception that gardening on the rooftop may damage the roof by reducing the stability. But it is proved by many experienced rooftop gardeners that a proper and planned garden can protect the roof from all sorts of harms – like direct solar heat in summer, heat loss in winter, direct storm water and many more!  If you keep your garden clean on a regular basis, and use a thick layer to keep the tubs or drums, it will no longer do any harm to your roof.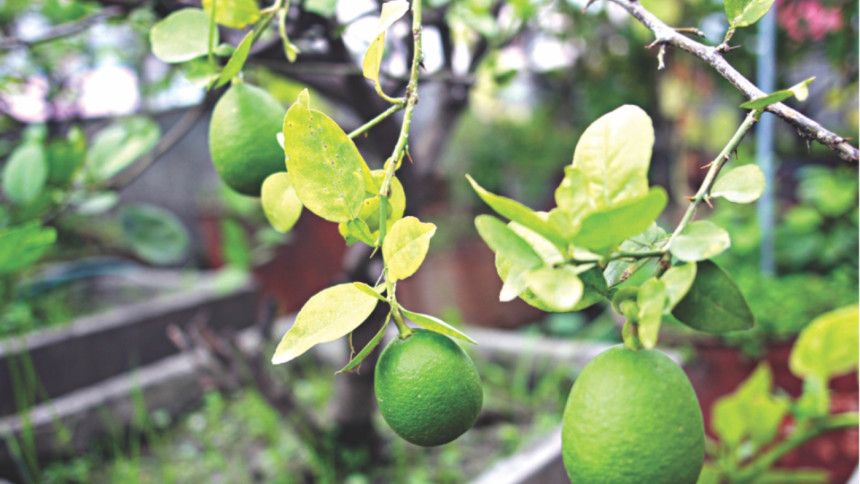 Also, a research published by the National Research Council of Canada shows that an extensive green roof reduces the daily energy demand for air conditioning in the summer by over 75 percent (Liu 2003).
A rooftop garden can be the primary way of our urban agriculture. Keeping the environment calm and cool, it can be a great source of our local food system, employment, and daily engagement with nature. Even with a small space, one can start the garden of his/her dreams.