Mad Genius
A S M Abdur Rob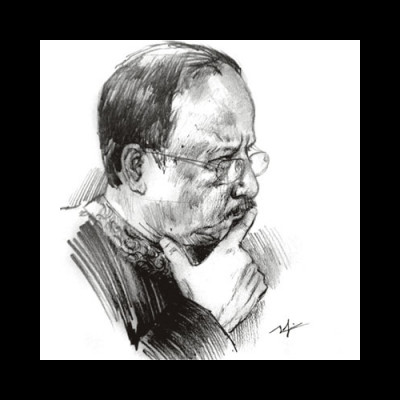 Born in 1945, A S M Abdur Rob is a veteran politician of our country. Rob has many credentials attached to his name - a member of the first opposition party in the Parliament, minister, founder secretary general of the JSD – but, he believes, nothing can beat his identity as a freedom fighter and the man who hoisted the first flag of our independence as the vice president of Dhaka University Students' Union.
"As I hoisted the flag and waved it, I discovered the sea of crowd cheering and belting out slogans of "Joy Bangla", "Bir Bangali Ostro Dhoro, Bangladesh Shadhin Koro" in deliriously happy unison. I don't have words to describe how amazing my experience was; all I can say is that was the best moment of my life.
Our national flag was not a result of any one individual's idea and thought process. There were many of us, who spent hours designing an emblem that represents our national spirit. It is sad that we were not asked when changes were made afterwards.
To be a global personality, one must understand that he or she is not only responsible for their home, village and their country. Today, a young student must be responsible for the whole world. As much as he or she is required to protect and preserve their own traditions, elements, language and culture, they must also respect and learn about a foreign culture and set of traditions."