Let There Be Light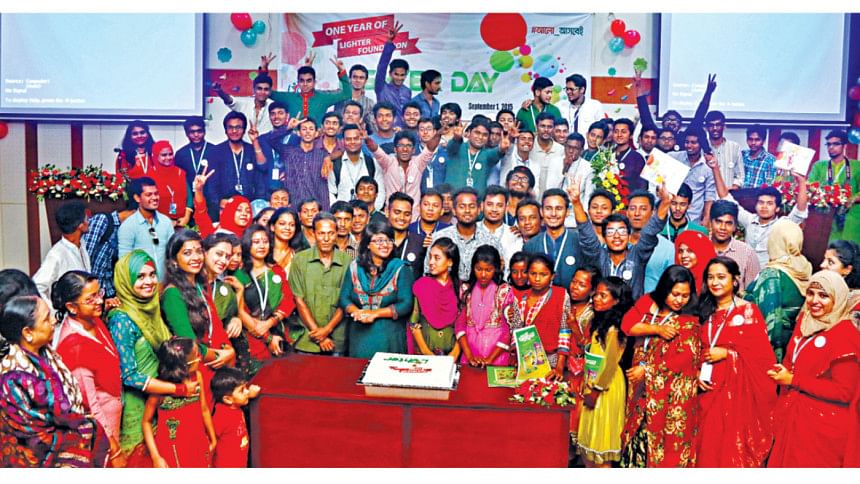 An organisation named 'Lighter' by youngsters, may sound negative to nearly everyone. But in this case, the chronicle of 'Lighter' is not at all negative. Today, many of us assume that our young generation neither cares about the welfare of our country, nor much about our bold history, but to our surprise, a group of young students from different colleges and universities have formed a non-profit organisation named 'Lighter Youth Foundation' to turn all that negativity around. And their journey is continuing forward in full swing.
Since its inception on September 01, 2014, Lighter Youth Foundation has been working relentlessly to bring a sustainable transformation in our society, especially by helping the underprivileged people of our country. At first, they formed a small group of devoted young volunteers and decided on what they want to do. When most of their ideas were harmonised, they officially launched the organisation with approximately twenty five members. And today, it's a big group of 210 dedicated young personalities with the same mindset - set to do something for the society, as well as for the country. They usually name their tasks as different missions, like- Mission Erendabari, Mission Warmth, Mission 1971, Mission 21, Mission Self-reliance, Mission Saghata and many more.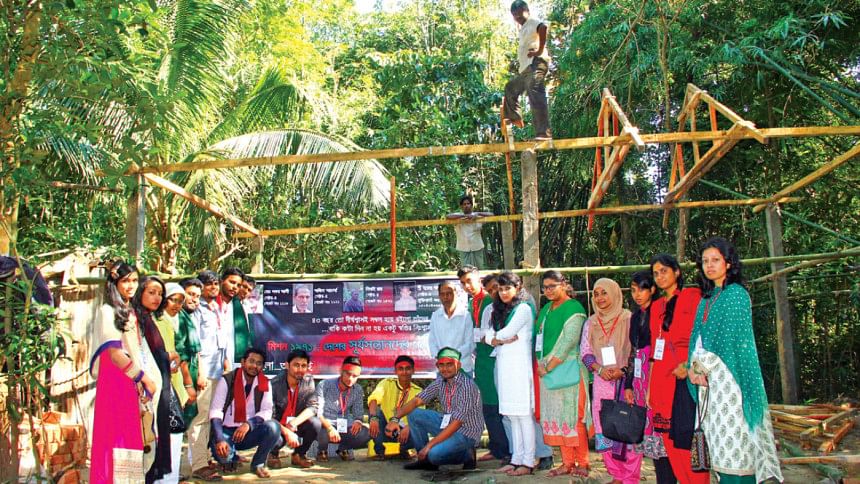 In 2014, Mission 1971 (16 December, 2014) was the most significant and challenging event held by the foundation. They traced five freedom fighters of Kulaura Upazila of Moulvibazar (Sector-04 of liberation war), and heard about their miseries from the villagers. After the liberation war, Safar Ali, a valiant hero of '71, used to earn his livelihood by pulling a rickshaw. After hearing his story, Lighter arranged a grocery shop in his house, so that in the last stage of life, he could support his family with a little convenience. Also, Lighter raised funds for treating the infection on his right hand. Ajit Ranjan Acharya, another hero of '71, was provided with a house as he had been living in his brother's house since the liberation war. "I just want to thank the Lighter Foundation for their initiative. Now, at least I have a proper shelter for me and my family", says Ajit Ranjan Acharya.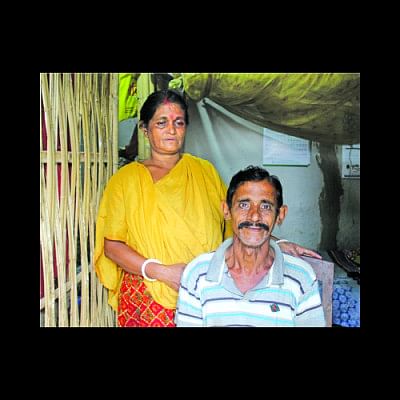 Before the independence, Nimai Roy worked in a tea garden. After fighting painstakingly hard during the war, he returned to his workplace since he didn't receive any help from anyone, though primarily, he was made many promises by different organisations. On 16 December, 2014, Lighter Youth Foundation built another grocery store for him so that he could support his family. Sree Horendra Mohan Das was also given a house by the team. Dipak Chakrabarty wanted to see his daughter become a barrister, but his financial condition did not allow for that to happen. Hence, Lighter Foundation took all responsibilities for his daughter's education.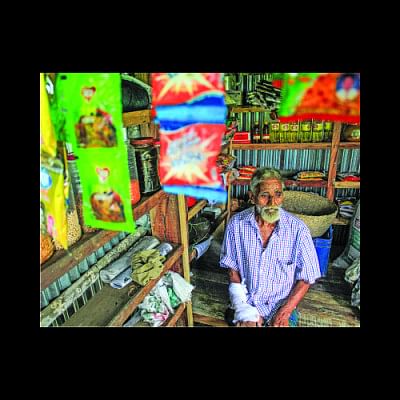 After the success of Mission 1971, they came up with 'Mission 21' for February, 2015. They built a 'Shaheed Minar' at M K Rahmania Govt Primary School, Madan Hat, Hathazari, Chittagong. "It may sound quite unusual that there was no 'Shaheed Minar' in our area before. But in reality, Lighter Youth Foundation built one here for the first time. Being quite delighted with their activities, I have decided to become a member of the foundation", says Syeda Nilufar, a teacher of the school. "We also arranged a cultural programme and competition on 21st February in this school. We provided them with prizes including the children's book 'Birsreshtha' written by Jahanara Imam and posters of our 7 'Birsresthas' ", says Mukhtar Ibn Rafique, founder of the Lighter Foundation.
The next noteworthy mission was "Mission Self-reliance". It was basically for 26 March, 2015. Jewel Dev, the eldest son of freedom fighter Subhash Basu, was a rickshaw puller. "I saved some money to buy my own rickshaw, but a sudden accident ruffled everything", he says. This year, on Independence Day, the members of Lighter Foundation managed to provide him with a new rickshaw, with their pocket money.
Apart from these, with the monthly member fees (101 taka) and people's donations, the foundation distributed relief among 600 families who were affected by the flood, of Saghata Upazilla, Gaibandha and 510 families of Erendabari union, of the same districts. They provided, rice, pulse, oral saline, water purifying tablets, match boxes and candles to the victims.
This year, the team is planning on helping 13 freedom fighters and hence, is working on collecting money for them. They yearn to go a long way in the future and strongly believe, with the combined efforts of the young minds as well as the people of the country, bringing light is not an impossible task at all.