Poking Conscience through Photography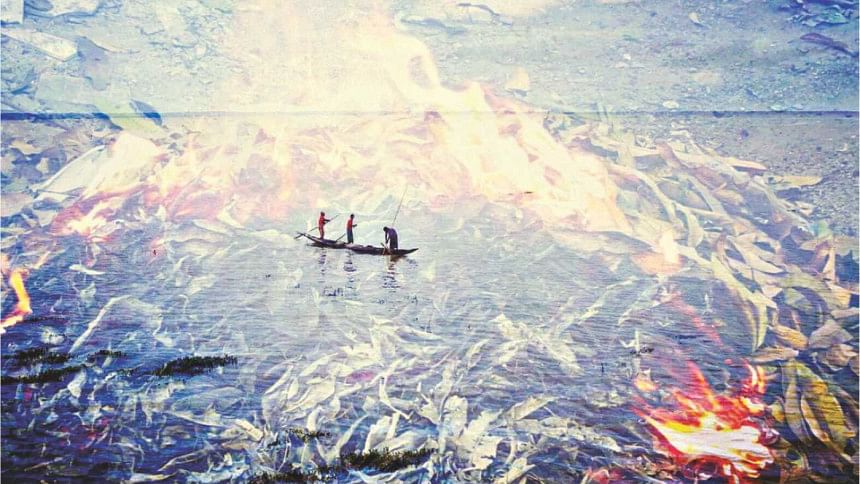 Photos: Kazi Tahsin Agaz Apurbo and Imrul Islam
On the evening of 5th January, 2017, a two-week long photography exhibition titled "16" was launched at the EMK Center located at the heart of Dhaka, Dhanmondi 27.The exhibition is a joint collaboration of two renowned and vibrant Bangladeshi photographers, Kazi Tahsin Agaz Apurbo and Imrul Islam.
The exhibition features artwork pieces that portray stories the Bangladeshi audience can relate to. Every piece has been created through the multiple exposure technique, where two or more images are superimposed in a single frame to create a single image. In this exhibition, each artwork has been created by superimposing two different images contributed by the two photographers. The display sheds light on topics such as urbanisation in Dhaka, the effects of global warming on our nature, unsustainable tourism and its effect on St. Martin's coral reef, migrant workers of Bangladesh, the Buriganga River and its deteriorating condition, gender violence, Dhaka attack and more. Along with the photographs, texts are provided too to convey the artists' thoughts on every piece. "We want the audience to start having a dialogue within themselves upon issues less talked about," expressed Apurbo.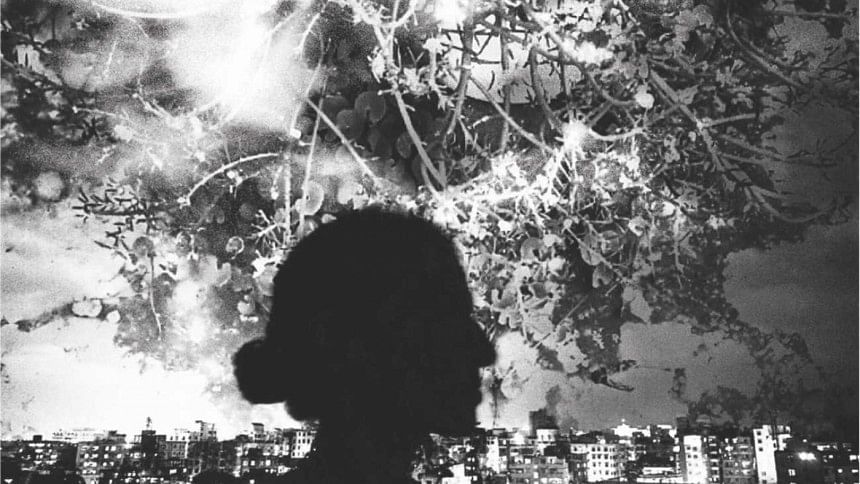 The opening attracted crowds of youth. When Sabiha, a student of North South University, was asked what brought her to the exhibition, she replied, "I'm an avid follower of Apurbo bhaia's photography and was keen to see how he and Imrul bhaia collaborated together and presented their skills." Nawra, a World Bank employee, said "I love how stories from each photograph are open to interpretations but you can also read the text and know the photographer's point of view." Naim, another spectator, mentioned "The project is very interesting and each piece expresses a clear statement. Such exhibitions should take place more often and in open spaces so that it is exposed to more people."
When Imrul was asked about what kind of impact he wants the photographs to have upon the audience, he replied, "We want people to start acknowledging each incident individually and not just focus on numbers. Through this exhibition, we want the audience to look at nuances and the texts have been provided to slow down time while they explore each image".
The exhibition is open to all and would continue till 19th of January, 2017(except for Fridays). EMK Center is located on the 9th floor of the Midas Center Building at Dhanmondi 27, Dhaka.