exhibition
A Journey to the Centre of Art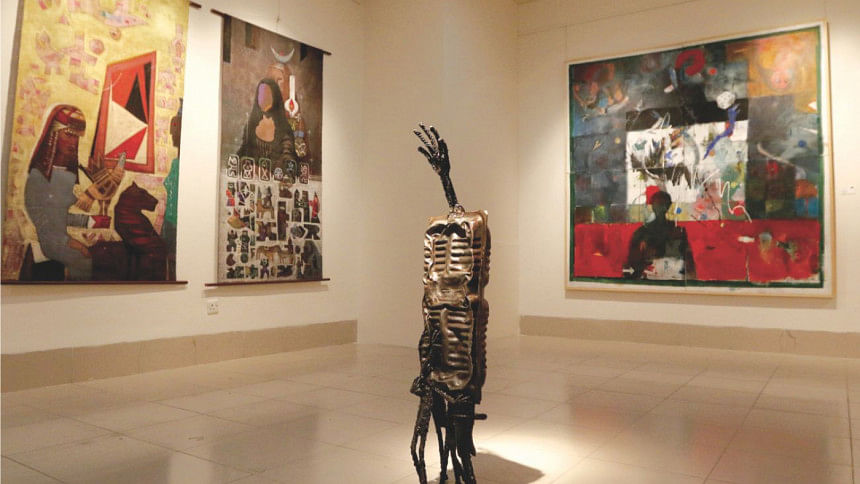 A surrealist reflection of oneself, a Hybrid Foundation for a forceful image creation, the play of good and evil, the absurdity of contemporary childhood, the intriguing parallel of artificial and true love, the month long 17th Asian Art Biannale Bangladesh, organised by the Shilpakala Academy offered these vivid images and much more. The exhibition brings together an incredible mix of reality and fantasy, and as you go through an array of 478 artwork by 357 artists from 54 countries – including Kuwait, Russia, Peru and of course Bangladesh – you feel like you have entered a completely different realm.
Their diligently curated exhibition stands out for its diversity, not only because of the global participants presenting the unique, varied beliefs and cultures of the world, but also because of the range of subjects, mediums – from traditional oil paintings to contemporary video art, gigantic installations to life size performance art – and styles. Whether you crave a space that fills your appetite for creative, innovative, unique art, or seek solace in the comfort of traditional art, this exhibition has something special for everyone.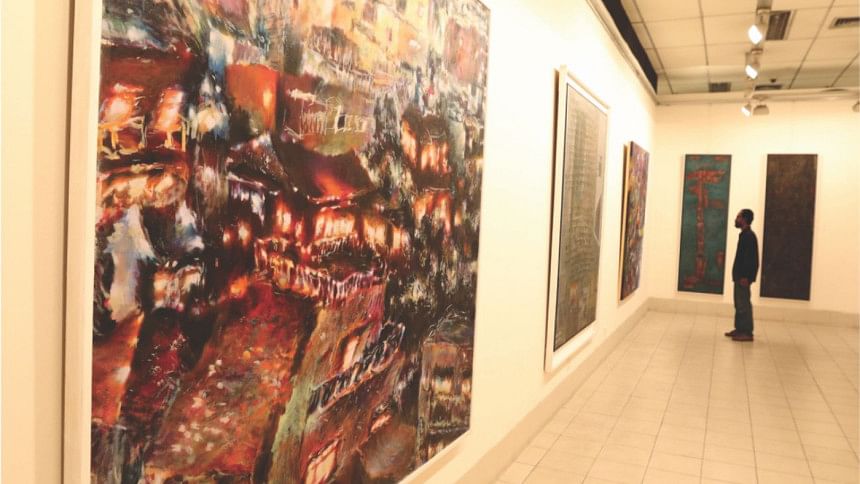 Nuzhat Islam, a spectator at the exhibition, was left dumbstruck at the magnificence of the art biennale. "We desperately look for creative avenues in this city, and here we are presented with this grand event that celebrates art and life. I was taken aback by the talent of Bangladeshi artists at this exhibition. I was especially moved by an installation titled 'Product News' by Shulekha Choudhury, as it beautifully reflects how the human race has transformed their very life into goods for sale."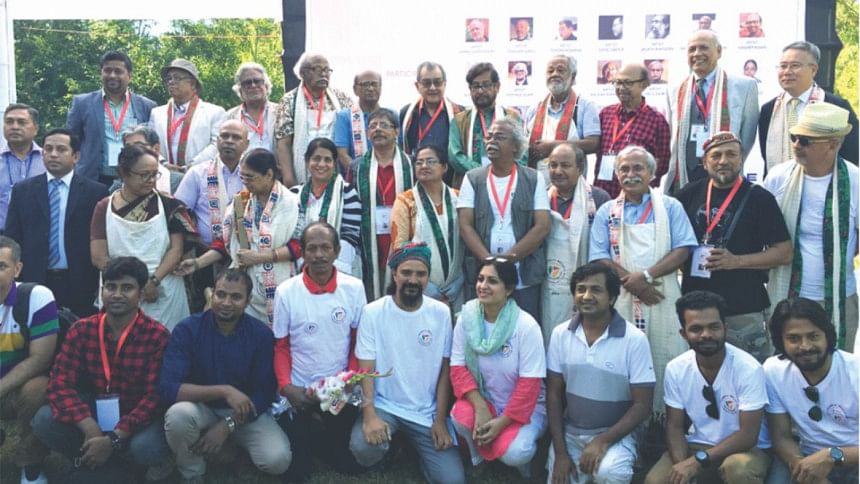 Kamruzzaman Shadhin's installation art titled 'Rooted in Soil' depicts the crisis of forced disintegration with nature that can lead to the endangerment of an entire community. At the heart of this installation, you will find a big mound of rice with a large number of mice trying to climb it, symbolising the importance of biodiversity and ecological conservation.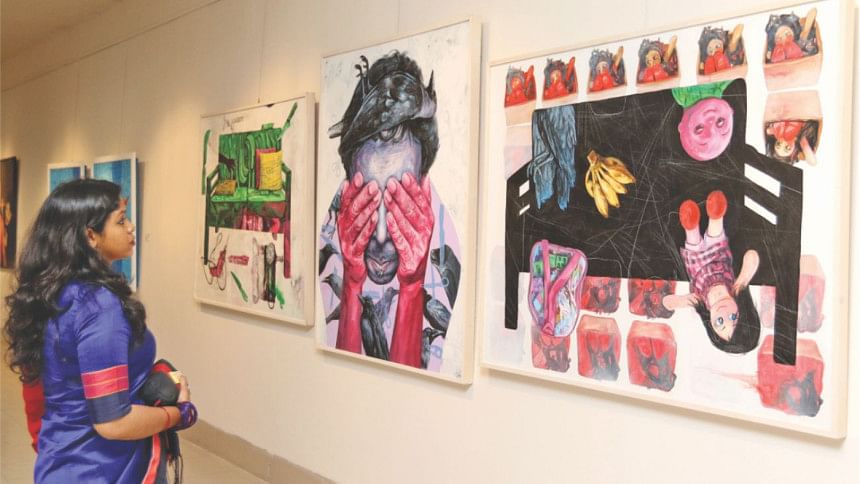 With a look of pride in her face, Menuka Bhandari, the muse of Karma Chhetu Gurung's 'My Work, My Pride', is the epitome of the indomitable spirit of the blue-collared worker. Despite the hard labour, and little respect that her profession gathers from the indifferent, elitist society, the subject of this oil on canvas painting, cuts an impressive figure because of her sense of confidence and dignity in the role she plays to make the world a cleaner, more bearable place. An apparent halo surrounds her head, highlighting the virtuousness of her contribution.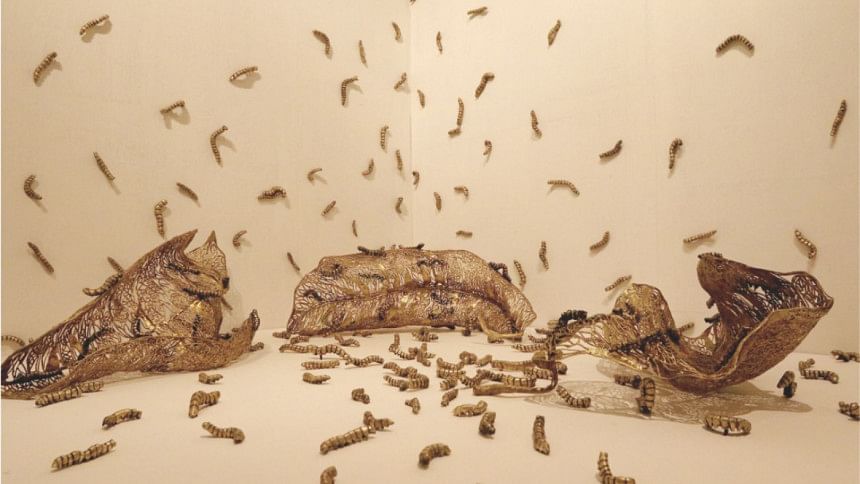 As the platform brings together young and experienced artists from all over the world, it is impossible to get a detailed overview of the exhibition in just a day. By the end of your first visit, you will want to return to this world of imagination, colour and fantasy again and again, to experience the grandeur of the culture and language of creativity, and return with a rejuvenated appreciation for art.  
Photos: Sheikh Mehedi Morshed