What do Fidel Castro, Walt Disney and Bertrand Russell have in common?
Apparently, they have all mailed autographs to Naogaon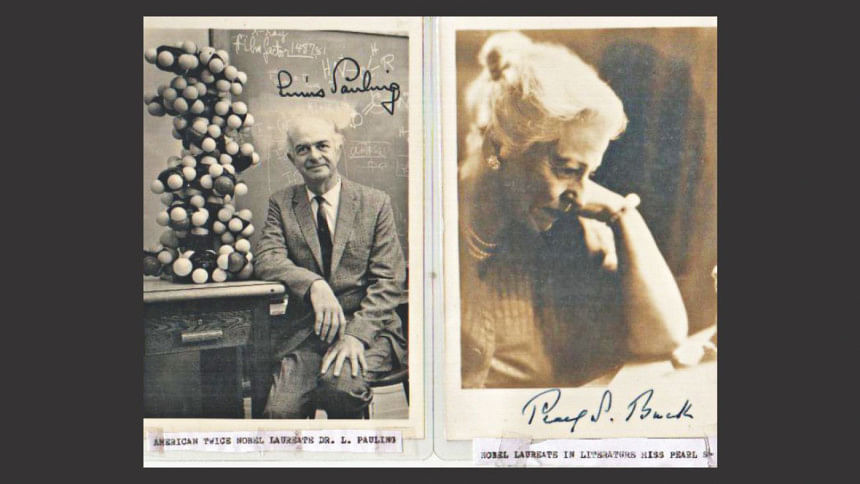 Mohammad Anwarul Quadir pushed his glasses over his forehead and moments later, began looking for it everywhere. It may appear so, but he was no amnesiac. The 77-year-old flawlessly recollects the many world leaders, scholars, and celebrities who sent him their autographs.
Quadir, of Khatteshwar Raninagar village in Naogaon district, has built a collection of over 3,000 autographs over the last 65 years and continuing. John F Kennedy and six other former presidents of the United States; South African leader Nelson Mandela; Indian leaders Jawaharlal Nehru, Indira Gandhi, Narendra Modi; British philosopher Bertrand Russell; Palestine's Yasser Arafat; and Mother Teresa have all sent him their own handwritten autographs.
Quadir has never travelled abroad. He collected most of the autographs by writing to these distinguished personalities. "At times I got an autograph as soon as I asked, sometimes it took several years and sometimes, decades." He waited for 30 years for an autograph of South African Nobel Laureate Desmond Tutu and continued writing to Cuba's then-leader Fidel Castro for 40 years till he got his signature. After writing for five years, he was able to collect Yugoslavian revolutionary leader Marshal Josip Broz Tito's autograph in 1960.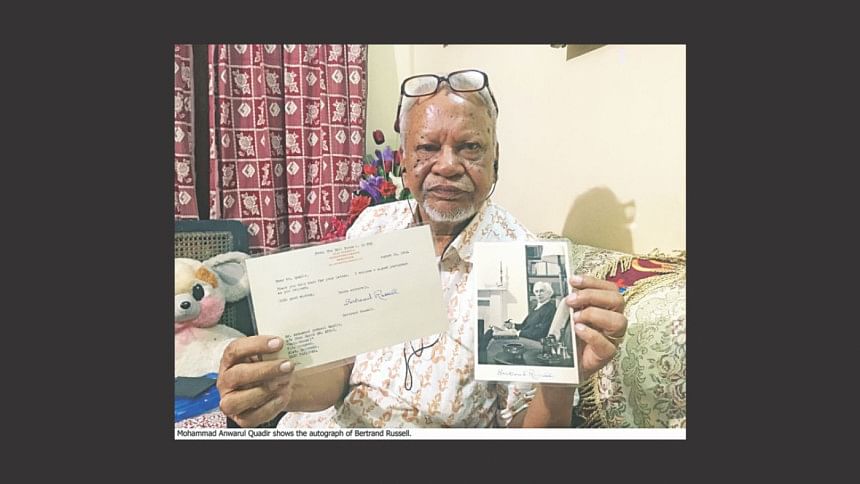 Quadir began collecting when he was 12 years old father Muhammad Afzal, who the British titled Khan Shahib, was in the habit of hearing his son Anwarul reading out from the then Bengali daily Azad every night before going to bed. "I became curious of the personalities I read  about in the newspapers. My father patiently described to me their influence on people," says Quadir. "One day, I thought about collecting their autographs and began."
In 1960, Pakistani jurist Sir Muhammad Zafarullah Khan, the first Asian to chair the UN General Assembly and the International Court of Justice, responded to him. He then began to get the autographs of most of the secretary-generals of the UN, 70 Nobel Laureates including the African American diplomat Ralph Bunche, German Chancellor Angela Merkel, the last British Viceroy to India Lord Mountbatten, and the leaders of Poland, Nigeria, Algeria, Saudi Arabia, Indonesia, Cambodia and many other countries.
Scientists, writers, journalists such as Mark Tully and Khushwant Singh, Hollywood veteran Walt Disney, swimming champion Michael Phelps and tennis pro Steffi Graf, Pakistani singer Noor Jehan, and Bollywood actors Amitabh Bachchan and Dilip Kumar also sent him autographs in their own writing.
In September 1957, Quadir received the autographs of three Bangalee leader—Huseyn Shaheed Suhrawardy, Maulana Abdur Rashid Tarkabagish, and the father of the nation Bangabandhu Sheikh Mujibur Rahman. Quadir was a ninth grader at the time. "They were travelling by a train at the Santahar railway junction on the 18th. I managed to get through the tight military security and entered the coach of the leaders."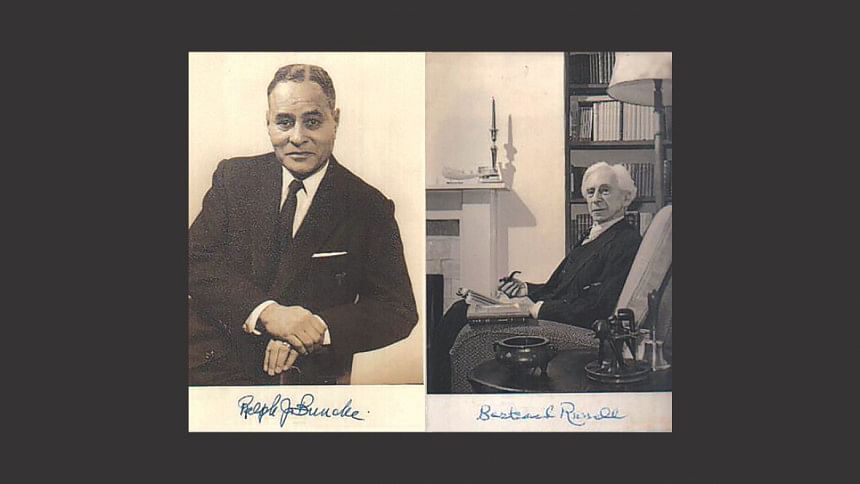 "Suhrawardy enquired where I was from and then took a fountain pen out of a suitcase and wrote in my diary. The others followed," says Quadir. "I spent some ten minutes with them but it  became the most memorable day in my life. All of them were wearing pajama and genji like any other simple man dressed in those days." Quadir got Prime Minister Sheikh Hasina's autograph in 1983.
Maolana Abdul Hamid Khan Bhashani wrote two lines from Rabindranath Tagore's song, 'Ore mon hobei hobe', in his autograph. Poet Sufia Kamal, litterateur Abul Mansur Ahmed and educationist Muhammad Qudrat-I-Khuda wrote Quadir handwritten letters that display their greatness, he says. "Despite being great [personalities], they were so humble that they did not refuse me."
Quadir shares how his habit of collecting autographs saved the lives of his fellow villagers during the Liberation War of 1971. On April 25, the Pakistani forces attacked their village after orchestrating the gruesome mass killing of 52 Hindus at Ataikula village of Raninagar upazila.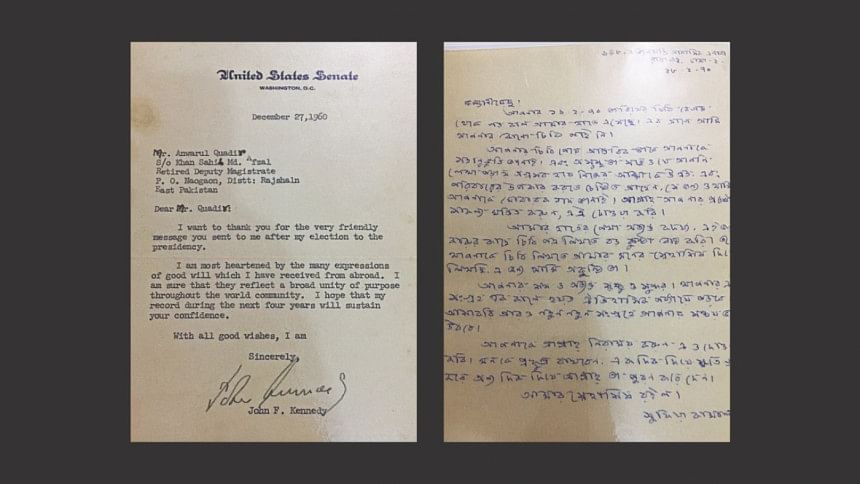 The Pakistani soldiers found firearms at the house of a freedom fighter Raja and blamed the villagers for harbouring freedom fighters. They had lined up about 60 villagers to execute when Quadir's father took the autographs of Ayub Khan and Yahya Khan from him and showed those to the Pakistani officers. "Seeing the autographs, the Pakistani army froze in their tracks and released the villagers," he says.
Quadir has a hearing disability and uses an aid. He says he hasn't been able to organise an exhibition of his autographs yet—he doesn't have the funds as he has been helping other disabled people on a small scale.
He also wishes to write a book on his autograph collection.
PHOTOS: ANWAR ALI
Anwar Ali is staff correspondent, Rajshahi at The Daily Star. He can be reached at [email protected]