Everything you need to know about DUCSU election
Earlier this week, I learned that many Dhaka University (DU) students have absolutely no clue what DUCSU is. Some have only seen this name being thrown around in memes, some have seen it on a building on campus, but they're not sure what it means. Many have it confused with political entities—they think that DUCSU is similar to student wings of political parties.
Dhaka University Central Students' Union (DUCSU) is meant to be a student governance body. It should act as a bridge between general students and the university authorities, and its purpose is to ensure that students' problems are heard, and solved. In the past, DUCSU was responsible for organising some of DU's biggest cultural programmes, debate and sports competitions. It is not the student wing of a political party, rather it is a panel of elected leaders who should help students regardless of their personal political identity.
People tend to glorify DU's past, and lament how today's students aren't as spirited as those who once stood up for the country in 1952, '69, '71, and '90. DUCSU leaders had taken centre-stage in all of these movements. Ironically enough, DUCSU elections were regularly held during autocratic regimes, yet stopped soon after the country became fully democratic in 1990.
The last DUCSU panel dissolved in 1992. After 28 long years, on March 11, Dhaka University is about to get back the very union that made the most significant contributions to its glorious past, but a large number of students remain blissfully unaware of the significance of this event.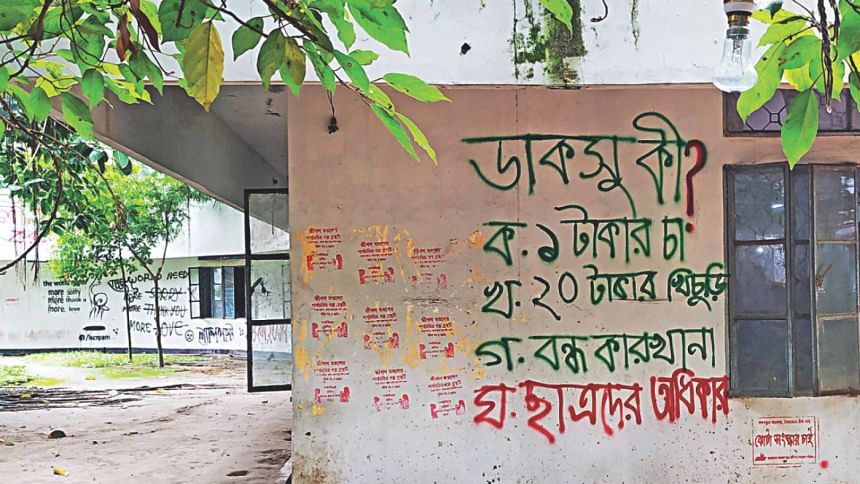 It is time to burst that bubble.
Am I eligible to vote?
This year's election will allow up to MPhil students, aged below 30, who had originally entered the university through admission tests for four-year bachelor's degrees. So if you have already completed a four-year bachelor's degree and moved onto postgrad, you can vote. If you are in the middle of your four-year bachelor's degree, you can vote.
If you have already graduated from the university with an undergrad or postgrad degree, and are no longer actively studying there, you cannot vote. Those who are doing evening, professional, executive, doctorate, diploma, or language courses aren't eligible to vote.
You must be affiliated with a DU hall, and possess a hall ID card in order to vote. Check ducsu.du.ac.bd to find your name on the voters list.
I don't have a hall ID card/My ID card has expired
You will find a notice on the website that urges students to renew their hall ID cards before the election. Many students seem to be under the impression that this will be a tiresome, bureaucratic process, and that hall authorities will be reluctant to help out, and so they've decided not to vote.
If you want to renew or obtain an ID card, all you need are your pay-in slips for yearly admission and a stamp-sized picture. Go to the hall office with the necessary documents, and they will specify how much money you'll have to pay. You will receive your ID card with the hall provost's signature within four days, generally.
According to those who managed to obtain their ID cards this week, the process of filing for an ID took about 40 minutes. However, some other students have said that their hall authorities seemed reluctant to issue an ID, and said that it would take a much longer time than usual. If that is the case in your hall, you must complain directly to the provost, and if that doesn't work, notify the proctor's office.
How do I cast a vote? Who do I vote for?
Polling centres will be set up inside every hall on March 11, and they will remain open from 8am to 2pm. A primary list of nominees has been published on February 27, and the final list is set to be released on March 3.
DUCSU's vice president, general secretary, and assistant general secretary are elected through university-wide voting, along with ten other posts. All candidates are students as well, and they will campaign on campus. You can choose who to vote for from there.
The election's logistical duties such as counting ballots will be handled by the DU authorities' electoral team.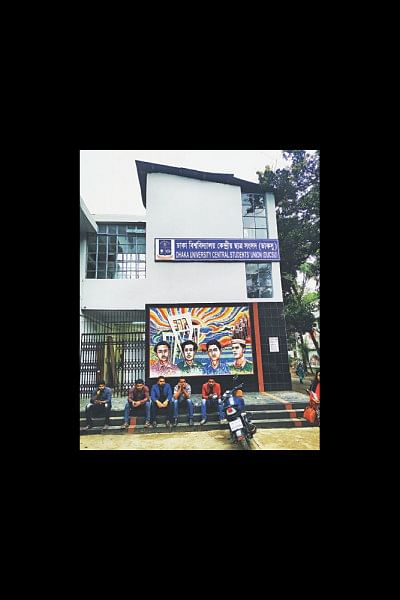 How will it help non-resident students?
"The very simple reason I'm going to vote is because I'm a student of this university, and I need a set of representatives or a formal student body who can actually go to the administration and pursue our needs, like transportation, safety on campus, library facilities, policy issues, cleaner environment, and academic problems. I personally believe that these are equally important for both resident and non-resident students," said Nahaly Khan, a third-year student of Economics.
While one of DUCSU's primary duties is to ensure discipline, safety, and comfort in halls, its activities affect the entire university. Even if you are studying in a semi-autonomous institute of DU and remain somewhat detached from university activities, know that you are still a part of the greater DU community.
"How badly this place is in need of a student union is easily understood anywhere on campus. Political student organisations wreak havoc inside the university, while neutral students and teachers are the victims. There is no platform that gives students a voice. Any administrative decision that directly affects students must go through the union now, which will be very helpful for us," said Hironmoy Paul, a third-year student at the Institute of Business Administration, DU.
What if there's violence at the polling centres?
Despite repeated requests from student organisations to set up polling centres in academic buildings, DU authorities decided to stick to the halls for the election. Non-resident students fear that they might be attacked, or be forced to vote for certain candidates because most halls are under the control of the ruling party's student wing.
On the issue of ensuring security for voters on March 11, DU Proctor Prof Golam Rabbani said, "Hall provosts and tutors will be present in every polling centre, with additional support for the proctorial team. We will definitely get help from law enforcement agencies when necessary. CCTV cameras will be set up inside polling centres as well."
The authority's reassurances aren't enough, and some non-resident students' parents won't allow them to go to campus on election day. "Of course you cannot completely rule out the possibility of violence, but I consider it a responsibility to vote, just as I consider voting in national election a duty. The key is to go to the halls with a group of your non-resident friends, and stick to that group at all times. I took part in the road safety movement, and this is what helped me avert trouble," said Nahaly.
Will voting even make a difference?
Students who had a negative experience during the national election are quite pessimistic about voting in the Ducsu polls. While this is an understandable sentiment, the only way to know whether or not DUCSU can be an effective student body, is to elect its leaders.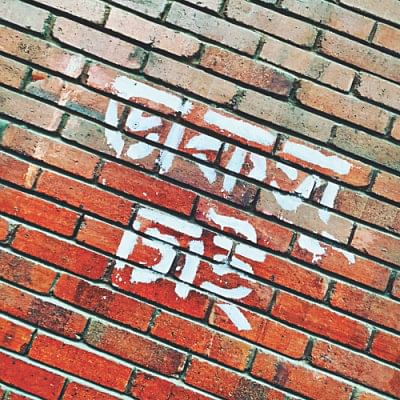 Some would say that DU has been running just fine without DUCSU for the last 27 years, so this election isn't necessary. Yet resident students continue to face inhumane  conditions inside halls, and numerous other problems plague the entire student body. If this election gives you a chance at solving these problems, maybe it's worth taking that chance.
Nahaly Khan has been trying to spread news about DUCSU among everyone she knows. "It's absolutely necessary for us to educate our peers on DUCSU election and what it entails. I have been personally trying to engage people in constructive discussions and advising them to get their ID cards in order. A bunch of us are working on a project to educate students about DUCSU through infographics, informative videos on the history and significance of DUCSU, and blog posts," she said.
Ultimately, who you want to vote for is a personal decision, but you must be aware of the events that are taking place surrounding DUCSU, because it may have a longstanding effect on national politics. Talk to your friends, let them know that Ducsu isn't a canteen, or a political party, rather a platform that can be effective only if they participate in the voting process.
*Visit ducsu.du.ac.bd for the election schedule and more information.
Aanila Kishwar Tarannum is a sub-editor at The Daily Star's City desk. You can reach her at [email protected].
---