NOVERA: FINDING REFUGE IN ART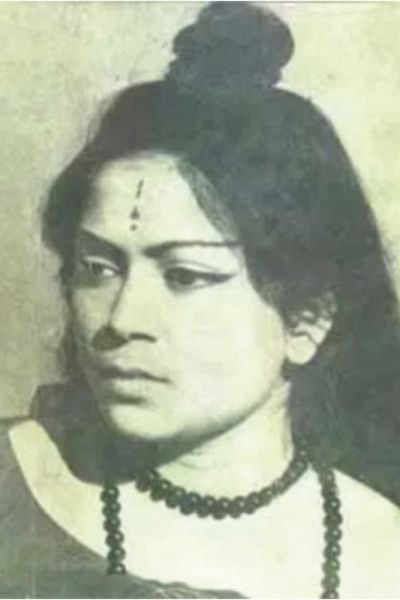 Bangladeshi modern sculptor, Novera Ahmed, was a woman far ahead of her times. She was one of the designers of the Central Shaheed Minar, and a pioneer of contemporary sculptures in the country. It was, however, a lone fight for her in an art scene where there was widespread prejudice against women artists. She preferred isolating herself from the social conventions, indulging in a silent devotion to her unique artistry. Thus, Novera remains a mystery for many. A documentary on Novera's life, "Shilpi Novera Ahmed er Srijan Bhuban: Na-hanyate", directed by Rashed Chowdhury and produced by Bengal Foundation, recently screened by the Her Story Project at EMK Centre, gives us a glimpse of her life, philosophy and incredible art collection.
The director narrates the Novera's story through interviews of art connoisseurs and practitioners – Aminul Islam, Lala Rukh Selim, Syed Jahangir and Anna Islam – who knew her closely. We learn about Novera's personal lifestyle, her independent spirit, her love for the country and also the agony for not being acknowledged as a sculptor in her own country at her time. An independent spirit, Novera was born at a time when women did not get much of an opportunity to showcase their work. She lived alone and faced many social obstacles to showcase her work. The artists of her time were also not very cooperative with her and they found it difficult to accept a female sculptor.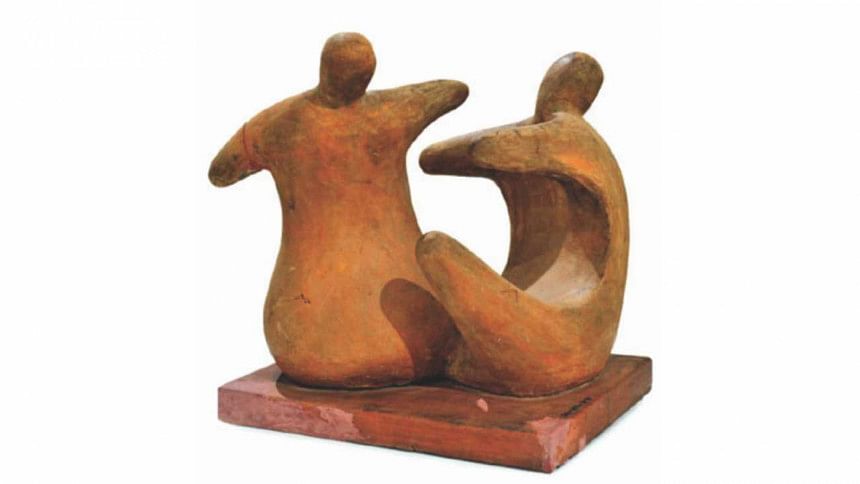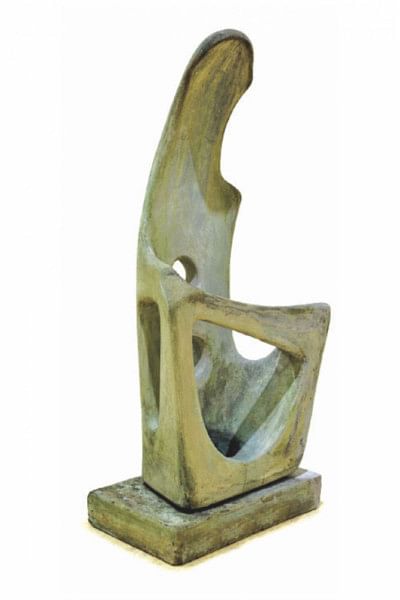 Lala Rukh Selim helps us to understand Novera's philosophy behind her sculptures. She argues that although Novera spent her life mostly in Europe, her sculptures do not reflect much of the European culture – they were about the simple agrarian people of Bangladesh. The universal subject matter of her sculpture includes cows, mother and children.  She used form, space, light and shadow in a way no other artists of her time did and introduced a unique style. She always felt that she had a responsibility to improve the lives of her people through her sculptures, as she believed that art makes people more open-minded. This is why she took her sculptures outdoors and introduced it to the ordinary people. She also believed that sculpture should be included in the city planning.
Amirul Islam focused on the collaboration between Hamidur Rahman and Novera in designing the Central Shahid Minar.  She was too reluctant to carry out the formalities to get the government tenders while building the Shahid Minar, he informs, which is why Hamidur Rahman's name is in focus. However, it was actually Novera who developed the first draft model of the Shahid Minar. 
Anna Islam highlights how patriotic Novera was, but how she never wanted to come back because of the contemptible way the art world treated her. The point is further illustrated by Lala Rukh Selim, who argues that Charukola never valued Novera as a sculptor in the 60s.
It was only in 1997 that Novera Ahmed finally received her Ekushey Padak, one of the highest recognitions from the Bangladesh Government. The documentary provides a critical lens through which to reevaluate and revalue Novera and her work, and to acknowledge what a grave mistake our society made in not recognising her as a talented sculptor at the right time. It is one of the few sources from which we can form a nuanced opinion about Novera Ahmed.



Proggna Paromita Majumder is a teacher and writer. She can be reached at [email protected]