1 Minute Please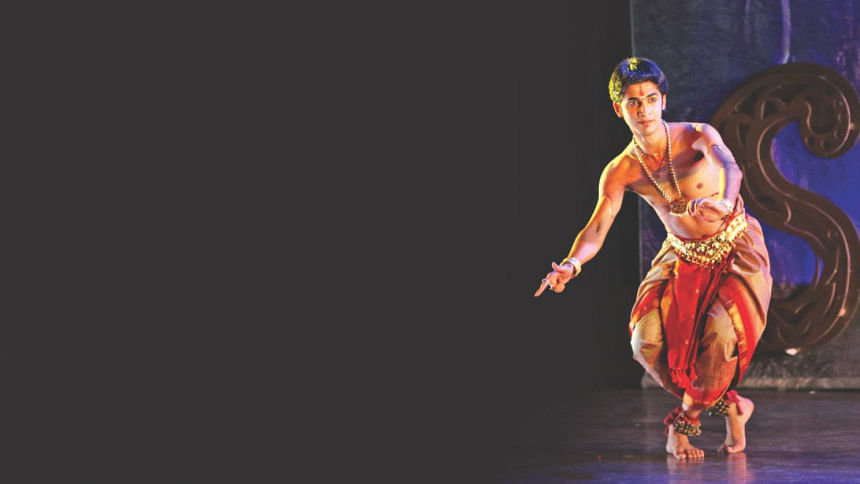 Amit Chowdhury has proved himself to be a prominent Bharatanatyam dancer of our country. His participation in the Uday Shankar Dance Festival in 2008; the 49th Kalki Kalakar Festival in Mumbai; performance of "Amitojoti" with Bimbavati Devi; "Hey Anata Punya" and "Stars of Tomorrow" organised by the West Bengal Dance Group Foundation has brought him quite a lot of attention in the cultural arena. This week Amit Chowdhury took the time to talk about his quirks with the Star Weekend.
What are your three favourite possessions?
My body, my soul and my mind.
What is your favourite midnight snack?
Jhal muri.
If you could choose any dancer in the world to perform with for a show, who would it be? 
I would love if the dancer Akram Khan could choreograph me in a dance
What is your first thought when you get on stage? 
That I have to give my best possible outcome.
What would you do with a million dollars?
I would first buy a car, a house and spend whatever that is left in the name of dance.
What is your life's motto?
I will keep living as long as I am breathing.
What advice would you give to young dancers?
Never limit yourself.
— Apurba Jahangir
Photo: Ridwan Adid Rupon