Living with a Camera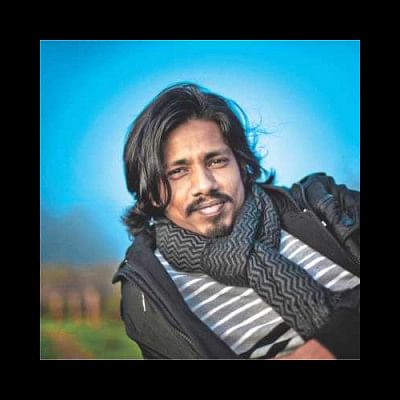 Khaled Hasan's story is an inspiration for people who want to turn their passion into a full time profession.
For him, being a professional documentary photographer was not only about getting the right gear or learning how to use it, so that he can sell his art. He would rather spend a good amount of time with his subjects, setting aside his camera, sometimes even for months, observing and listening to them to know them better.
Hasan never wanted to indulge in the mad rat race that aims at better living conditions and financial security. Growing up, he started learning how to play the tabla and guitar, but soon realised that he never fell in love with music the way he did with photography. Gradually, he found himself behind the camera and decided to focus on photography. His mother and sister encouraged him and gave him the courage to carry on.
Hasan uses his photography as a tool to expose society's evils and to reveal the unseen. "I believe a story never ends," he says, "But with time it continues to develop." It fades or becomes part of the history which a photographer is able to document and preserve for life. My work is dedicated to bringing forth the unsung tales of people; portraying the truth that often goes unnoticed."
You need to have tenacity and talent in abundance in order to stand out from the crowd, and Hasan has exactly that. As a documentary photographer and filmmaker, Hasan has been awarded the best environmental photo journalist in 2009 for his documentary project 'Living Stone' by CIWEM. He has bagged numerous international awards, including the 2008 All Roads Photography Contest of National Geographic Society; the 2009 Grand Prix "Europe and Asia – Dialogue of Cultures"; International Photography Contest organised by the Museum of Photography, Russia; 2009 Mark Grosset Documentary Prize, France; and UNESCO's Humanity Photo Documentary Award, China. The same year, he had received the "Story Documentary Jury" award from Netherlands. He was also awarded the "CDP Emerging Documentist Award" from Australia. His photographs have traveled to many galleries in countries like Britain, Mexico, France, Syria, Russia, China, Canada, Uzbekistan and the USA.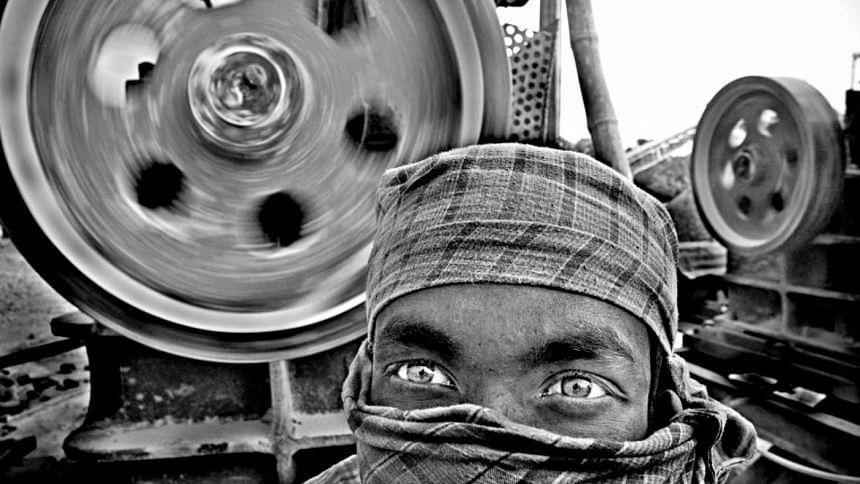 Hasan has a collection of projects including Leave Me Alone (on acid survivors), Tears of Memories: Death of Dreams (on living in old homes) and Sign of a Shame (on the war heroines), just to name a few.  The everyday struggle of these people is at the center of all of his photography.
His works have been published in major international magazines and newspapers in the world including the New York Times, the Sunday Times Magazine, American Photo, National Geographic Society, Better Photography, Saudi Aramco World Magazine, The Guardian, The Telegraph, The Independent and The New Internationalist.
Not only that, in 2015, among five leading speakers of International Perspective Conference (IPC), Khaled Hasan was one of the invitees and lead speakers, as he participated at the conference in Principia College located in St. Louis, USA. He is the youngest inspirational speaker who has attended the event, recognised not only as an internationally known photographer but also as a "Socially Responsible Global citizen" for his contribution.
At present, Hasan is working on his new project titled "Living Odd" to document the past and present situation of Bangladeshi non-residents and immigrants who have been living in the US for long. "My project attempts to capture the truth that lies in the sufferings and survival of our immigrants," he says.