The native lores know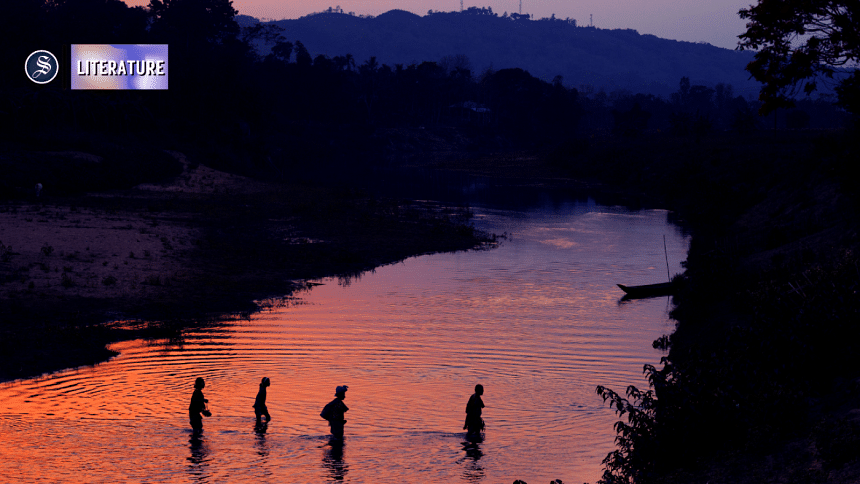 Language trickles down the routes that blood took through Time. They say it's a linear path, and yet I, a reluctant servant to the wiles of Time, find myself laid out in loops and slopes.
If I retrace, I guess it began with my first etch on paper—it was a keepsake from my people's exploited past. It was an A carved from the ink bled out of theanine scars. My B was an arrow that lost a tooth in the battle between the tongues of my people and my colonizers. My C, a triumph as haunted as my English Major graduation cap fraying in loose threads.
Though my mother's tongue escapes my own, I strive to wrap mine around its vines. I unlearn my silent R's to preserve my flag from unraveling at my foot—its red an inheritance from the 700 rivers of blood shed from revolting on foreign words.
And yet, if I assess who I am, I find my roots growing upwards, where English is a vulture preying upon Time's empires to adorn its stolen history. And Bangla is the soil, begging like a helpless mother, to nourish me.
But Language is the fifth horseman the lores fail to mention; hurtling on with its mouth agape, riding Time's eonian steed, trampling and muddying the tongues that we speak.
Tashfia Ahmed teaches English at Scholastica School, Dhaka. She is a regular at SHOUTxDSBooks Slam Poetry Nights.