Hermit-crab fiction
Recipe of Panta Bhat with a Few Survival Tips During a Riot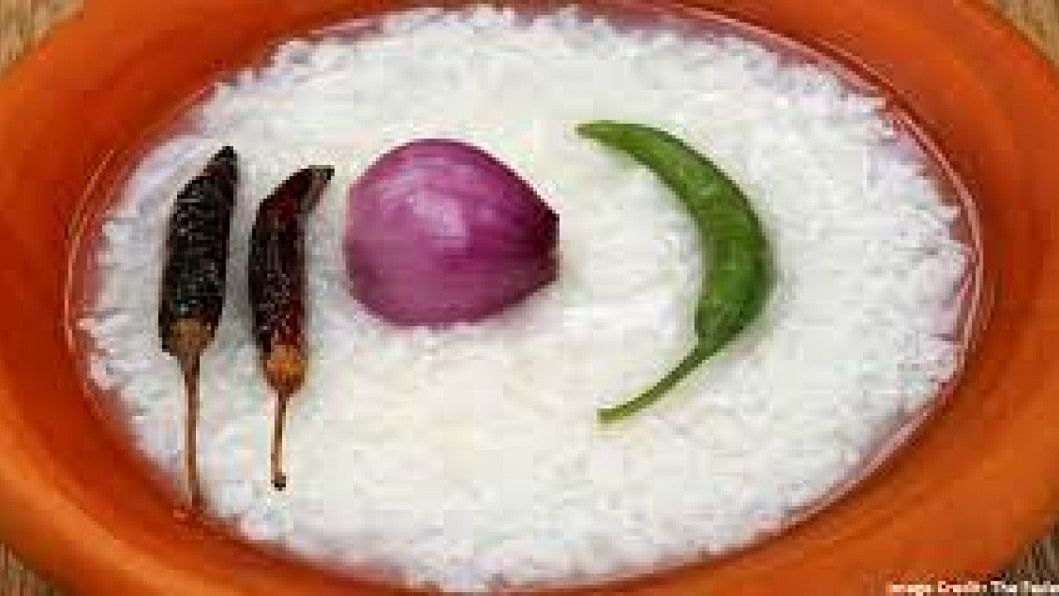 INGREDIENTS
Rice                                                                         1 cup  
Wash the rice and put into a pot. Add water and bring to a boil. Reduce heat or the rice may harden into a riot.   
Salt                                                                           to taste
Sprinkle salt, and wait for sanity to set in.    
Green chilies                                                            1-2
Cut green chilies and gather spirit and strength, put them together in a mixer and make a ginger-coloured paste of hope.                                                                                                                                       
Roasted/burnt red chillies                                         1-2
Roast a few red chillies, and restore faith even if the world around you is falling apart.
Lime                                                                           A slice or two
Squeeze a lime and wait; the lime-scented summer will come. Soon.
METHOD
In a bowl, take the leftover cooked rice and add water. And take the kids, the pregnant aunt and the grandmother who tucks her sewing kits into her oversized nightgown's pocket but forgets to take her glasses.
The rice should be set aside overnight to ferment; keep it in the refrigerator. And ask the family to stay awake, stay alert—a knock on the door, footsteps, bootsteps, cries from a neighbour's house—go, go, hide, don't panic, you know what to do, where to hide, when to stay quiet, how long to stay quiet, why you need to store 4 Ws and 1 H inside your airtight chest.
In the morning, bring out the rice. And the family, too.
SERVING
Serve with 1 green chili or 2 roasted chilis. A slice of lemon. Savour the taste.
Recipe Notes: If you survive the riot, collect the recipes of the sleepless nights, days filled with fear and farce, the hidden letters and leaflets, the pictures, half-burnt, half-torn and bring out a cook-book: Recipe of Panta Bhat with a Few Survival Tips During a Riot!
Marzia Rahman is a fiction writer and translator. Her translations have appeared in Six Seasons Review, Writing Places Anthology (UK), The Book of Dhaka, The Demoness, and When the Mango Tree Blossomed.