Prompts
The pavements are hotter in winter, the rain never wets the asphalt and I never tell you to do anything else other than "be"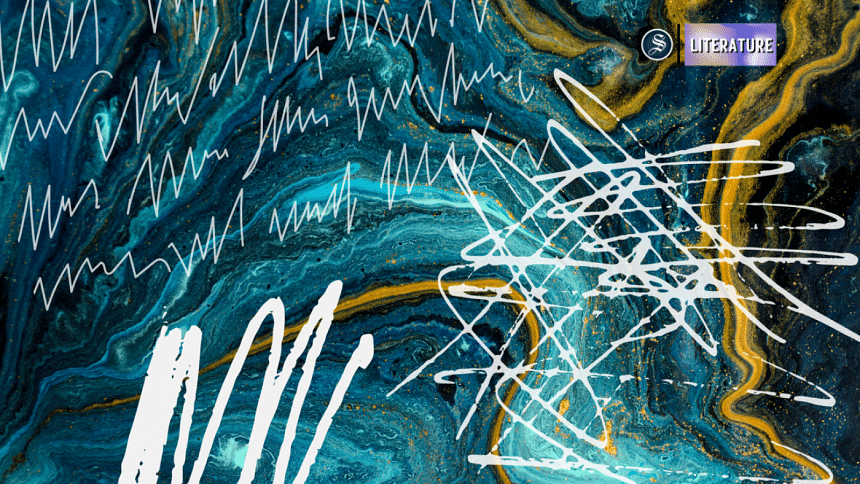 I keep writing out prompts of my emotions that people never learn to read.
Am I hurt or am I insane?
Am I heartbroken or just broken in pieces.
I know that the grass blades cut into you if you walk barefoot on the field of obsidian.
My emotions are throw-away trash bags, disposed at the ease of mind; 
you never question where it all came from, neither do I, so who am I to complain?
This city is of daddy issues and anger stuffed in tight fists,
men run along the streets with streetlights hanging onto neck, waiting for another payday
to run their head through a wall.
I keep writing out prompts of my emotions that people never learn to read, neither were they allowed to,
allowed to read out emotions which were anything but two clenched teeth bared into knuckles.
The pavements are hotter in winter, the rain never wets the asphalt and I never tell you to do anything else other than "be". 
I let roaches run over my toes because they have a family to go back to as well;
breadcrumbs as their income, poison dust as their casket to throwaway to the gutter.
I walk on bald spots to avoid burning my feet; this city of disgust and rotten wound that I try to get rid of, showering with soap is not enough.
Shedding my skin every Tuesday because dad doesn't know how to love mom and to tell you the truth, I do not know how to love something that I feared my entire childhood.
I try to write out my emotions as an abstract art, Picasso could never understand my creation and 
sometimes, neither do I. 
Make it up what you will, interlude my melodies with your memories 
I will not be sorry for something I create, neither was God for birthing me into this world, so why should I be regretful of making your memories of me as an imbecile.
Winter has never been colder than your shoulders, where my tears froze and my breath pierced my eyes with shallow waters of deep troubled therapy sessions.
Cigarette stained my lips and teeth but you stained my soul with carcinogens and the heat from buses' carburetors,
bridges never helped me cross the path between you and me,
they were never built to begin with, neither would they survive.
I won't survive, neither will you and to dust we shall return to but where is the fine line between the two?
Blame me for every inconvenience, will you?
Will you call me the catastrophe that your eminence brought up with two strong hands?
Honestly, the real catastrophe was when I was never told I was loved,
where I learnt "the man of the house" meant that a lashing is coming if I don't "behave",
where my anger was praised and my tears were sucked into the depth of space,
if I was the police, I would shoot me too, for just taking up space.
I keep on writing out prompts of my emotions that you will never learn to read,
even if I wrote it out in braille, started a podcast, made a Spotify breaking song, 
you will find me…scratch that, you will never find me, anything about me,
worthwhile.
Tawsif Mahmud is the published author of Poetry & Poison. He refers to himself as the poet of misery and writes poems that could be felt by many others. He also performs in Slam Poetry Nights held by The Daily Star.