Tigers' test of professionalism today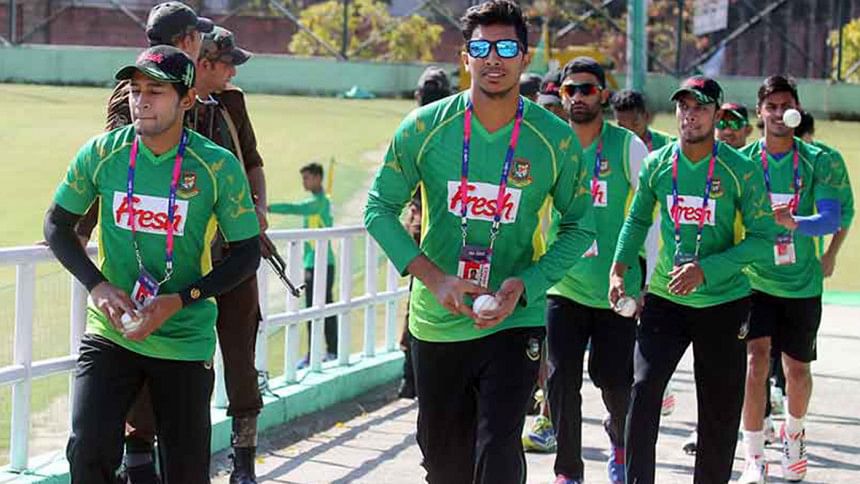 Barely three days after the overwhelming defeat in the Asia Cup final, Bangladesh find themselves in vastly different conditions for the qualifying match of the ICC T20 World Cup against Netherlands at HPCA Stadium, Dharamsala today.
Tigers not only have to contend with a Netherlands side that boasts the likes of Stephen Myburg, the Cooper brothers and a more-than-useful bowling attack led by skipper Borren, they are up against fatigue, inclement weather and the alien conditions of the stadium situated at an altitude of 1,457 m (4,780 ft 2 in) above sea level.
Read more: Tigers' World T20 campaign starts today
With pace bowler Mustafizur Rahman yet to recuperate from a side strain and all-rounder Shakib Al Hasan nursing the bruise he sustained in Sunday's final against India, Mashrafe said that his team are more concerned about the height in Dharamsala, where breathing is an issue for someone who has just arrived.
"It's a different place. It's not like any other place in India which has the same climate as ours. We are facing a bit of a breathing problem. Besides, it was cold last night and we need some time to adjust to such conditions. Hopefully, we will adjust ourselves quickly and give our best shot tomorrow (today)," said the Tigers skipper.
At Himachal Pradesh where the stadium is located, it is usually cool throughout the year, while the temperature drops below zero during winter. When it is sunny during the day, the temperature doesn't exceed 20 degree Celsius and falls to 10 at night at Dharamsala, according to the recent weather reports.
Read more: Mustafizur's first overseas tour
After successive days of hailstorms and snowfall in the mountains a little higher up, Tigers found the sun out on Tuesday, and made the most of an extended practice session to acclimatize as quickly as possible.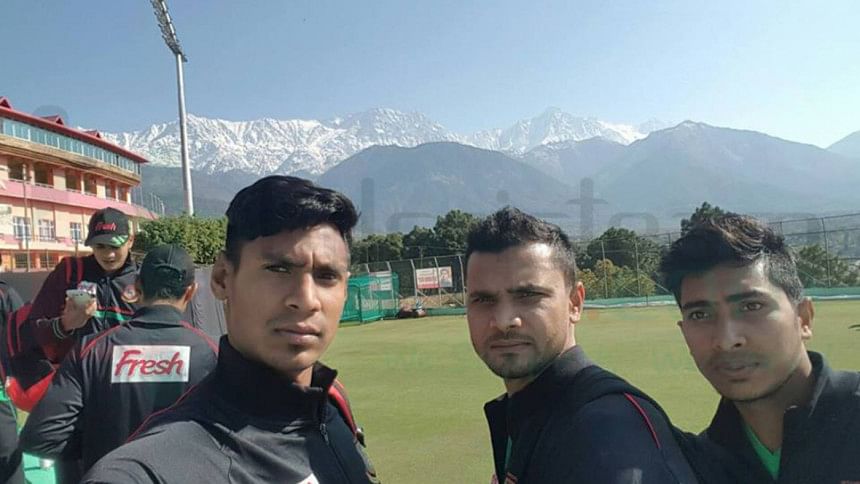 Bangladesh's pace battery, albeit minus Mustafizur Rahman may not complain as much as the batsmen, cause the pitch at Dharamsala has something in it for the bowlers early on. And with dew expected in the evening, the ball skids off the wicket with good carry. Since the conditions in Dharamsala favour seamers, Bangladesh may find their chances boosted with the likes of Taskin, Al-Amin and Abu Hider firing in all cylinders.
Bangladesh don't have much time to practice and acclimatize to the conditions as well time to recover from a heart-wrenching loss in the final of Asia Cup. However, being professional cricketers, Mashrafe and his boys must endure all hardship; persevere through the difficult times so they can reach their objectives on a consistent level.
Read more: Mustafizur in doubt for Netherlands match
Captain Courageous recognized that it wouldn't be an easy task during the qualifying games but also seemed upbeat about doing well after a string of excellent performances.
Bangladesh's opponent today, Netherlands is another team that has done considerably well, and consistently so by making it to the final round of the ICC events. In 2015, the Dutch cricket team won nine out of 12 T20Is played against associate nations. In terms of stats, Bangladesh don't have any leverage over the Dutch team. In two T20Is both sides have won one match, while it is the same in 50-over cricket as well.
"I think Bangladesh are clear favourites, which is not affecting us in terms of pressure. It is a good thing for us." Netherlands captain Peter Borren said to ESPNcricinfo. Bangladesh may go into today's match with Netherlands with the 'favourites' tag, but need to be on their toes in order to avoid any slip-ups in the qualifying round of T20 World Cup 2016 in India.
Go Tigers Go!