Long queues for last minute tickets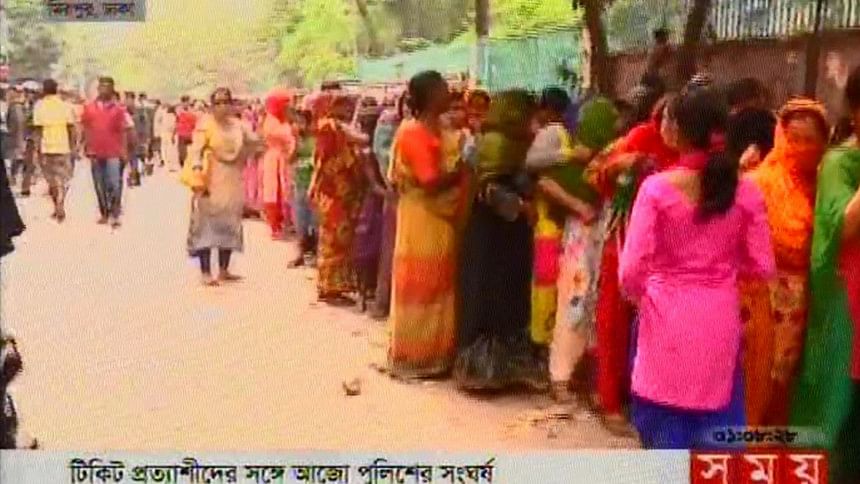 Cricket fans have been waiting in long queues to collect last minute tickets for the final match of this year's Cricket Asia Cup at Mirpur stadium in Dhaka this evening.
They have been waiting since this morning in long queues just to collect the tickets from United Commercial Bank Limited's (UCBL) Mirpur-10 branch.
Yesterday, chaos ensued around the UCBL Mirpur-10 branch as desperate ticket buyers, for today's final match, and the police were involved in dispersing a number of clashes throughout the day.
Eight were detained and quite a few were injured during the incident.
The police were also forced to block the road and stop traffic movement for half-an-hour in the afternoon yesterday.