Stung Mercedes vow to strike back in China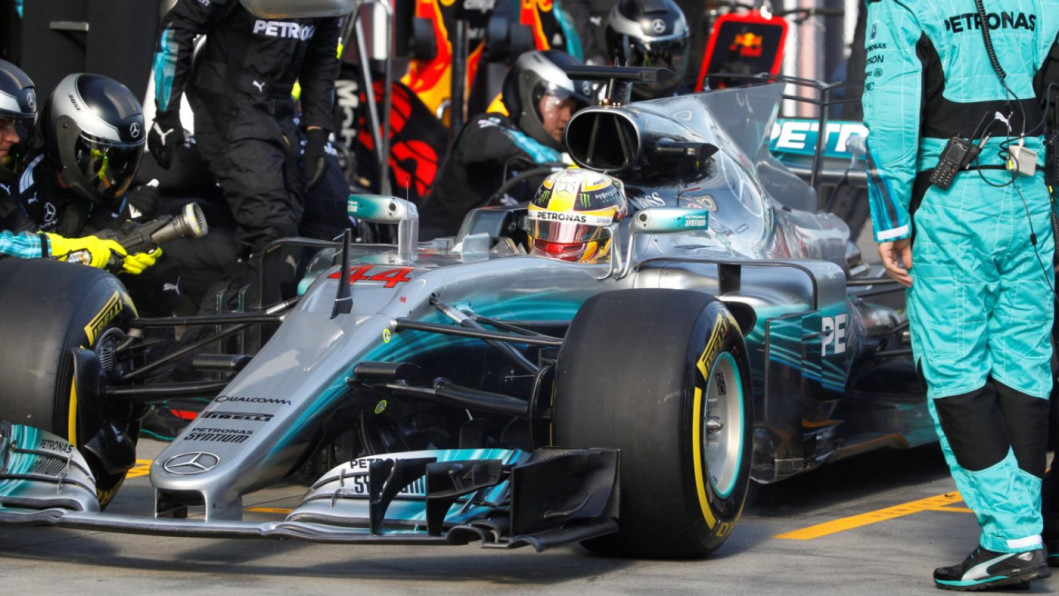 Lewis Hamilton's Mercedes are vowing to come back hard in China after being ambushed by resurgent Ferrari in the Formula One season-opener in Australia.
The German outfit, who have ruled the sport for the last three years, got a rude awakening in the first race of the new season when Sebastian Vettel beat Hamilton by almost 10 seconds in Melbourne on Sunday.
Vettel's triumph has overturned early-season expectations and raised the prospect of a Ferrari-Mercedes battle for the world title over the remaining 19 races.
All eyes will now be on the next grand prix in Shanghai on April 9 to see if Ferrari can repeat their improved performance through Vettel and Kimi Raikkonen.
"If it wasn't already clear after qualifying, then it's certainly clear now that this is going to be a season of very small margins," Mercedes technical director James Allison said.
"Credit to Ferrari, they had a very quick car and we just weren't quite good enough to stick with them. We won't panic, though.
"It's race one of a long season and we scored some very good points with both cars in Melbourne. We'll be determined to come back stronger in China and make sure those small margins go our way next time."
While Vettel's first win for Ferrari since Singapore in 2015, and his 43rd victory overall, has supercharged the season, he said there was still a lot of work to do.
"This is one of many steps and we have to enjoy what we do. It's great to see people smiling," said Vettel. "Now we have to reset to go to China and try to do a good job."
'About time' for Ferrari
Ferrari president Sergio Marchionne said the team returning to the top of the podium was long overdue, with the victory meaning a non-Mercedes driver leads the championship for the first time since 2013.
"It was about time," Marchionne said. "We've been waiting for this victory for almost a year-and-a-half. Hearing the Italian national anthem again was very moving.
"Sebastian delivered a great race and I am sure Kimi will be soon up there battling alongside his team-mate."
But like Vettel, Marchionne is not getting carried away at the start of a globe-trotting season which will wrap up in Abu Dhabi in November.
"It is absolutely essential to remember that this is not the destination but the first step on a long road that must see us all focused on improving each and every day," he said.
Shanghai will also be an opportunity for Australian Daniel Ricciardo to bounce back after his traumatic outing in Melbourne.
The amiable Red Bull driver crashed in qualifying, was hit with a grid penalty and started Sunday's race from pit lane, before his car stopped on lap 29 of his 58-lap home GP.
"Sure, I'm disappointed now but it is what it is. I've been here before so I'll wake up tomorrow and be motivated to get ready for China," Ricciardo said after the race.
"If any Aussies have a bit of energy left in a few weeks, then come out to China and you'll hopefully see a better race from me."
The weekend setback continues Ricciardo's run of terrible luck at his home grand prix, where he was disqualified from second place in 2014 for breaching fuel rules.