Ronaldo off to Saudi Arabia?: Will 125 mil euros yearly salary cut it?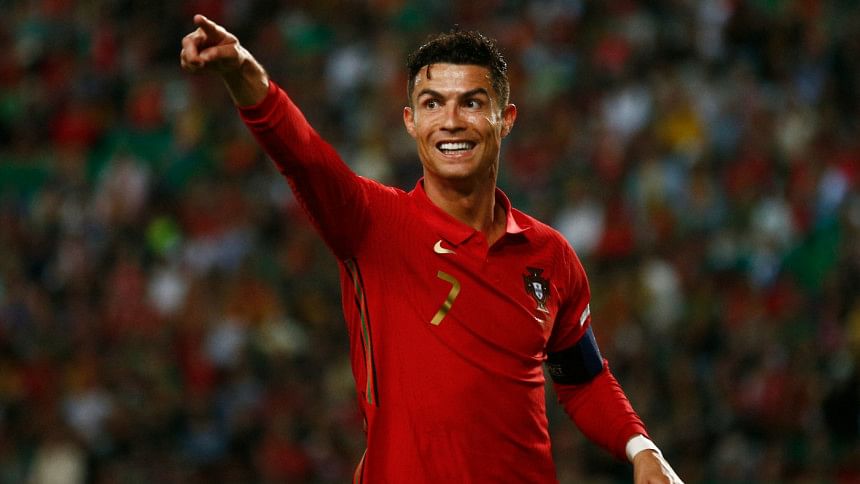 Cristiano Ronaldo received a huge financial proposal to play in Saudi Arabia, according to TVI and CNN Portugal.
According to reports, a certain club from Saudi Arabia is willing to offer Manchester United 30 million euros for the Portuguese superstar. They are attempting to convince the 37-year-old with a whopping 250 million euros in salaries, divided over two seasons. The remaining 20 million would be received by Ronaldo's agent Jorges Mendes for acting as an intermediary.
At Manchester United, Ronaldo currently receives roughly 36 million euros per year. So, if he accepts the outrageous offer from the Saudi Club, he will be the highest-paid footballer in the world by surpassing Paris Saint Germain's Kylian Mbappe, who gets around 62 million euros per year.   
However, this particular move remains highly unlikely since Ronaldo, who still has a year left on his United contract, had reportedly told his current club he wanted to leave so he can play in the Champions League.
And Erik Ten Hag, the newly-appointed coach of Manchester United, said his talisman forward 'is not for sale'.  
"We are planning with Cristiano Ronaldo for this season, so that's it, I'm looking forward to working with him," Ten Hag said after Ronaldo did not join the squad for the pre-season tour starting in Thailand earlier this week, citing family issues.
" Cristiano is in our plans and we want to get success together," said Ten Hag.