'We prepare the same way for all teams'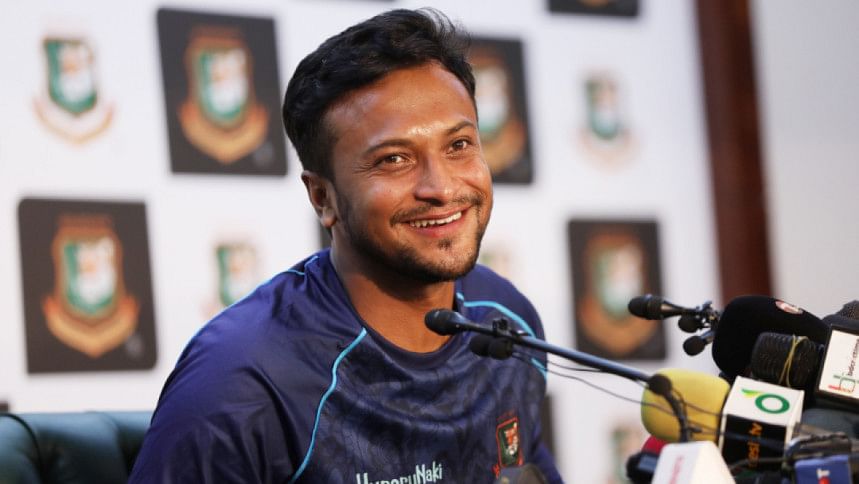 Shakib Al Hasan has said that having teams like Netherlands and Zimbabwe join in their group as qualifiers will not alter their expectations or preparations for the five Super 12 matches of the T20 World Cup.
The Bangladesh skipper, speaking to reporters on Sunday ahead of Monday's opening match against the Netherlands, said they will prepare the same way for all the five teams in Super 12.
"Look, there are five matches in the World Cup. We have come here with the preparation of these five matches. The preparation will be the same whoever we play here, it should be. It will be the same with the Netherlands, South Africa, India, Pakistan, or Zimbabwe; there will be no change in preparation, no change in thinking," the Bangladesh captain said when asked whether having Netherlands instead of Sri Lanka would be an advantage for them.
Bangladesh will begin their campaign against Netherlands, who finished second behind Sri Lanka in Group A of the first round. Shakib asserted that they never entertained any idea of having an advantage facing the Netherlands, and said if there were any such talks going on, it was created by the media.
"They (Dutch) have qualified; they have come as a qualified team. You (media) may have created the impression that Bangladesh is relieved to have the Netherlands coming. We never think like that. No group in the world thinks like this who is really good, who is really bad. All teams try to do what they can for the good of the team," Shakib said.
The Tigers, who are yet to win a match in the main competition since their debut victory against West Indies in 2007, will play their next matches against South Africa, Group B champions Zimbabwe, India and Pakistan. The Bangladesh skipper said they are prepared for the challenges, adding that the experience of playing four matches in New Zealand recently will stand them in good stead.
"I think our preparation has been very good. The boys are all healthy, ready to play. The experience of the four matches in New Zealand will be very useful for us, as the weather in Hobart is similar to New Zealand. The boys are ready, everyone is excited about tomorrow's match.