Shakib alludes to dropping batters for not performing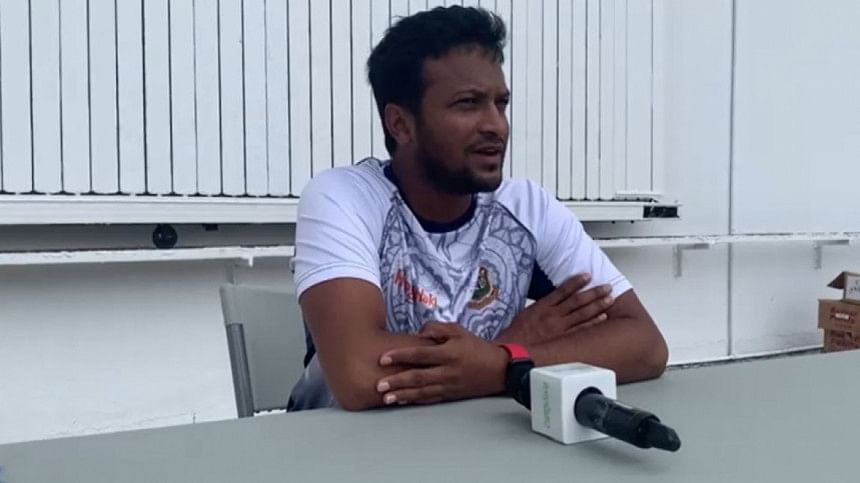 Bangladesh Test skipper Shakib Al Hasan said he had no explanation for the batting debacles after Bangladesh were bowled out for just 103 runs in 32.5 overs on day one of the first Test at Antigua against the West Indies.
The Windies finished the day at 95 for 2 wickets but the Tigers' batting debacle meant Windies were firmly on top at the end of the first day's play. Asked during the press conference whether he has an explanation for the batting performance, Shakib said he had none.
"I don't see an option of explaining it. I don't have an explanation and I don't know if someone else has an explanation," the skipper replied.
Shakib wryly said that the captain, coach or the selectors have the easy option available to them if the batting performances continue to be bad.
"Normally, in this situation, I feel that a coach, captain or selectors' task is easy. If someone doesn't perform, I drop him. I think that would be the easiest task for a coach, captain or selector. 'If you aren't performing, we drop you' [they may say]," he said.
Batters showed poor application after initially being caught off-guard by the extra bounce on a few deliveries. While Windies run-rate was very slow, they showed what kind of application was needed to survive. Shakib, who scored almost half his side's runs in the first innings with a fifty, hoped the batters will find their feet in the second innings.
"The batsmen will have to take responsibility and they have to do their job by themselves. No one is going to come and no one will be spoon-feeding it to them. They failed but hopefully they will comeback in the second innings in a way that we can recover from the disappointment. That challenge will be there."
Shakib was happier with the bowlers' performance and singled out the pacers for positive performances.
"About today, I am very happy. There were a few half-chances and if we could have taken them, it would have been a perfect day for the pacers, something we haven't gotten in quite a few days. I think the pace unit bowled well as a unit. 
"They bowled well in partnerships. Mustafizur was great. Khaled bowled very well with the new ball. Ebadot always bowls well. All three bowled well. They were a bit unlucky. If we had gotten two more wickets, we would have been in a better position. If they were 100 for four, we could have gotten into the game by bowling them out after another 100 runs. Not saying it won't happen but they have a lot of batsmen left and tomorrow we will have to do the same thing. Our bowlers' challenge, since the wicket appears to be getting better for batting, will be how disciplined they are," he said.