Rusty Bolt secures win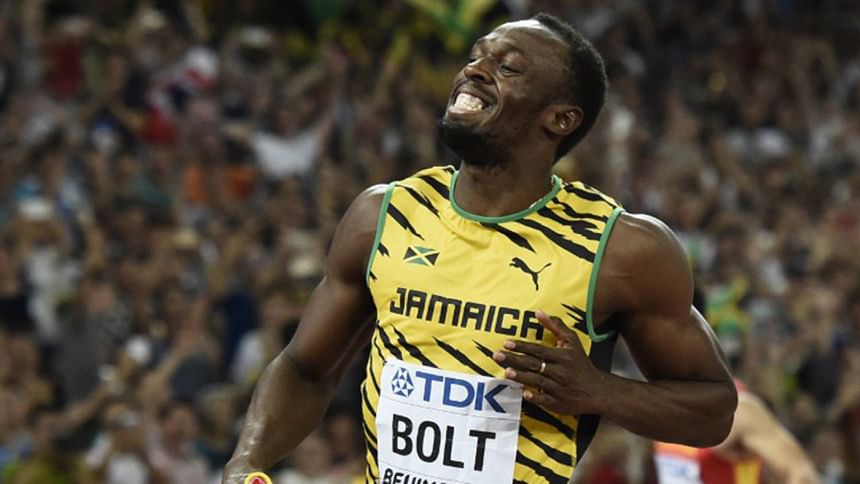 World 100 and 200-meter record holder Usain Bolt of Jamaica opened his 2016 season Saturday with a 100m victory in 10.05 seconds at the Cayman Invitational.
Making his fist strides on the road to the Rio de Janeiro Olympics in August, Bolt crossed the finish line .07 of a second ahead of American runner-up Dentarius Locke.
"It wasn't the best, but as long as I come out injury free, that's the key thing," Bolt said.
"I didn't feel as smooth as I wanted to, but as I always say, it's hard to just come into your first race and do extra well."
Jamaican Kemar Bailey-Cole, who trains with Bolt at Racers Track Club, was third in 10.18 with a light tailwind of 0.1m/sec.
Bolt is planning his campaign with the aim of defending his 100m, 200m and 4x100m Olympic crowns in Brazil, seeking an unprecedented third gold medal in a row in all three events in what he has said will be his final Olympics.
Bolt, who races in Ostrava next week, said he is not worried with his form.
"It's just more races," Bolt said. "My coach will determine what I need to work on, but right now it's just more races. The more races I run, the better I will feel so I am just looking forward to running more races and see what happens.
"I am never worried. I've been in worse situations. It's just race rusty. I can tell. I could feel the difference from when you are flying from when you are not."
The 29-year-old superstar had not competed since winning three gold medals at last August's World Championships in Beijing.
Bolt, who owns the 100m world record at 9.58 seconds and the world 200m record of 19.19, was off his pre-meet projection of a victory in 9.91.
On the other side of the world, American Justin Gatlin showed he remains one of Bolt's biggest obstacles to Olympic glory with a 9.94 second run to win the 100m at the Diamond League meeting in Shanghai.