Rosberg set to deliver Hamilton knockout blow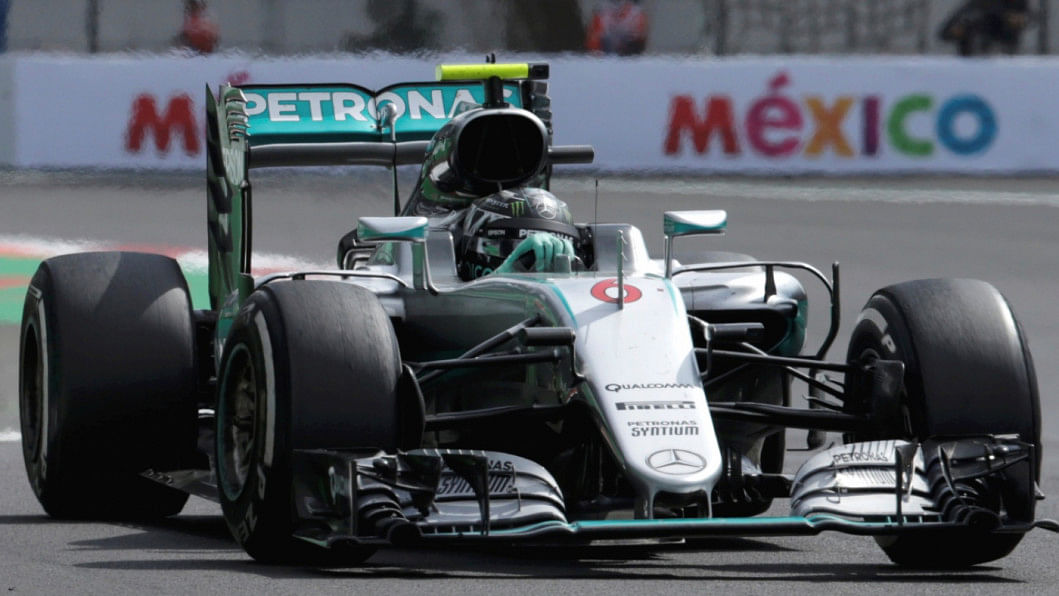 Nico Rosberg may not want to talk about it, but he is poised to join an illustrious club if he can complete a hat-trick at the Brazilian Grand Prix and secure his maiden world championship.
The 31-year-old German has a 19-point lead ahead of his Mercedes team-mate and defending champion Lewis Hamilton in the title race with two races remaining.
Victory in what is sure to be one of the most dramatic and tense races of the year will lift him beyond the reach of the three-time champion and end his dogged pursuit of the glory he prefers not to mention.
He won in Brazil in both 2014 and 2015, but missed out on the championship each time as Hamilton claimed the titles.
Victory this time would gain him entry to the sport's "hall of champions" in which he would emulate the feat of his father Keke, the original 'Flying Finn', who won the title in 1982.
Hamilton, who clinched his first title by taking fifth place in a nail-biting final lap at the 4.3km Autodromo Jose Carlos Pace in 2008, knows that he has to win -– and then hope that Rosberg has an off day and misses out on a podium finish.
That would ensure the title race continues down to the wire at the final race in Abu Dhabi at the end of this month.
But the Englishman, who has experienced a desperate triumph and dramatic defeat at the atmospheric track cut in to a hillside in the sprawling Interlagos suburb of Sao Paulo, has won the last two races and is driving with a freedom that comes from a sense of resignation.
Hamilton, who has never won in Brazil, knows that he has to be at his best only to keep his hopes alive -– and then wait and see how Rosberg performs.
"It's great for me to be performing as I know I can perform," he said, after his 51st career win at the Mexican Grand Prix on October 30.
"But I am fighting for something now and I don't really know if I'll be able to make it.
'Hard to swallow'
"It's definitely an unusual scenario for me to be in so I've just got to push all the way to the end. One way, it can be painful. Another way, it can be a great thing."
Since 2004, the championship has been decided in Brazil six times, but only once has the race winner been champion –- when Kimi Raikkonen took the title with a late-season surge to beat Hamilton in 2007.
In that season, Raikkonen turned a 17-point deficit into a title triumph in the final two wins.
"It wont be as painful again as that was," said Hamilton, when asked to reflect on his title showdowns. "I've lost many races and championships in my career so it's not like I've never experienced it.
"Right now, I know I'm in a scenario where I know there is more of a chance I will lose it than win it. That's hard to swallow."
The Mercedes team have made clear that the two title challengers will have equal support, machinery and power.
"As usual, we will do our very best to treat this as a normal race," said technical chief Paddy Lowe.
"We will be approaching the weekend with the highest levels of discipline and an overriding objective to ensure we provide both drivers with the best equipment for a fair competition."
If Rosberg wins on Sunday, he will boost the number of champions on the grid this year from five to six for the final race in Abu Dhabi on November 27.
The race will mark the 13th and final home event for popular Brazilian Felipe Massa, winner of the 2008 champion when Hamilton took the title from him with his last lap surge.