Rosberg wins in Singapore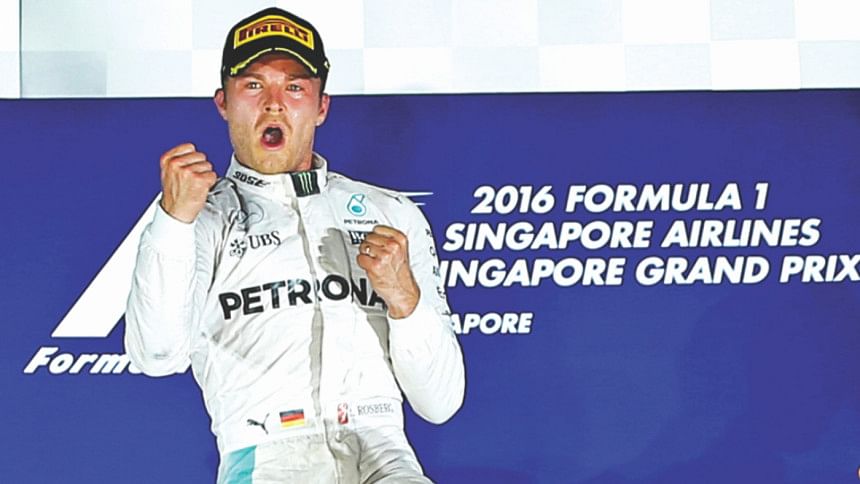 Nico Rosberg won the Singapore Grand Prix from pole position on Sunday to seize the drivers' world championship lead from Mercedes team-mate Lewis Hamilton, who finished third.
The German held off Red Bull's Daniel Ricciardo by just 0.4sec to win his third straight race and establish an eight-point lead over title-holder Hamilton in the standings.
It proved a tense finish as traffic prevented Rosberg pitting for new tyres near the end and Ricciardo, after his stop, closed the gap from more than 20 seconds to fractions over the final 14 laps.
"It's been an awesome weekend," said Rosberg, as he celebrated victory in what was his 200th race.
"Today, great start, I had a good car in the race. Of course, Daniel tried to pull one up on me with the pitstop at the end there, but it worked out."
Ricciardo was still happy despite not quite being able to secure a first victory of the season.
"We've come very close this year on numerous occasions, but I'm not going to be disappointed," said the Australian.
"I'm not going to stand here disappointed, we gave it a good shot and got within half-a-second."
A disappointed Hamilton said: "A really tough weekend for me but huge congratulations to Nico. His win was fully deserved."