Rio Olympics: Kazakh Balandin destroys 'mankini' myth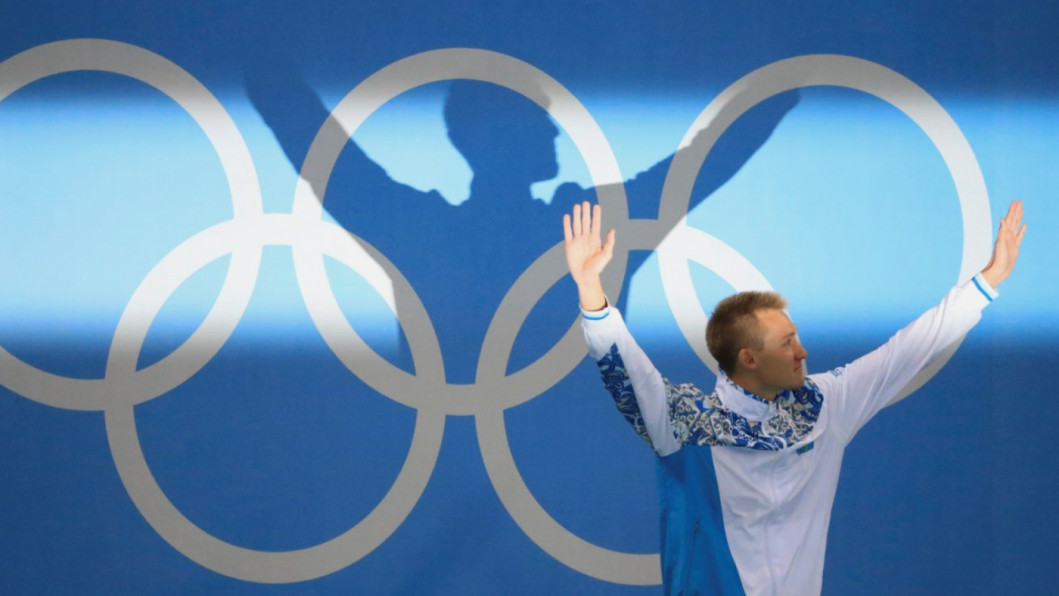 Beefy Kazakh swimmer Dmitriy Balandin put the former Soviet state on the Olympic map by winning his country's first gold medal in the sport.
The 21-year-old, who resembles Dolph Lundgren's character Ivan Drago in the movie Rocky IV, roared home from lane eight to win the men's 200m breaststroke title, surprising even himself.
"It hasn't sunk in yet that I'm an Olympic champion," Balandin told reporters in Rio.
"I might need a week or 10 days to produce an adequate reaction. But for now this medal means everything. To make history for Kazakhstan is the best thing I can do for my country. It's just unbelievable."
Balandin produced a superb fightback after Japan's fast-starting Yasuhiro Koseki had threatened to break the world record.
"You don't win a race in the first 50 metres. You win it in the last 50 metres," said Balandin, who burst onto the scene by capturing a breaststroke treble at the 2014 Asian Games.
"The Japanese guy went out too fast and ran out of power."
Balandin's victory brought Olympic credibility to Kazakhstan -- once lampooned by the movie "Borat" and its bumbling main character squeezed into Soviet-era suits.
"I'm very proud to win a medal for my country, it's a big honour," he said. "The first Kazakhstan swimming medal -- I think the whole of Kazakhstan is celebrating right now."
American Josh Prenot took silver and Russia's Anton Chupkov bronze behind Balandin, who looked a little lost on the podium as his country's national anthem played and his mother, Katyana, sobbed tears of joy in the stands.
Kazakhstan, which has a population of 18 million, has a rich sporting history, achieving Olympic success in boxing, cycling and weightlifting.
At the pool, Kazakh journalists abandoned any pretence of impartiality as Balandin approached, loudly chanting the swimmer's nickname: "Dima! Dima! Dima!"
Balandin, meanwhile, was already being lined up for work as a global ambassador for Kazakhstan.
Asked by a journalist if he would consider a role at next year's Expo 2017, being hosted by Kazakhstan, Balandin said he would think about it.
"I haven't been offered such a job yet," he said. "But if someone were to make me an offer, I'd be delighted to help. Kazakhstan loves to entertain guests, everyone is welcome."