Nikki Lauda's losing bet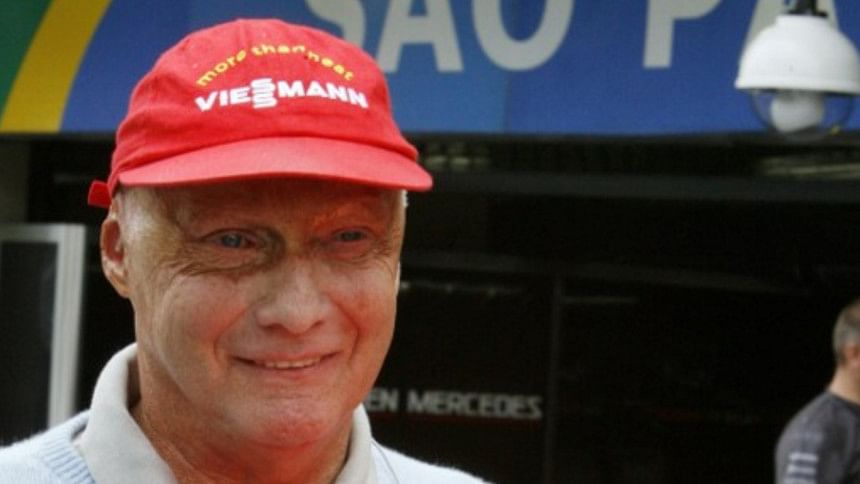 Mercedes chairman Nikki Lauda bet against his team grabbing the pole position on Saturday for the Chinese Grand Prix, but it was a 10-euro wager he was happy to lose.
Speaking to reporters, team boss Toto Wolff pulled out a 10-euro note that he won from the Austrian racing legend -- now a Mercedes part-owner -- after their star driver Lewis Hamilton seized the pole in Shanghai.
"I think he was happy about losing the bet. But generally Nikki Lauda is not happy about losing money overall," Wolff said, prompting laughs.
"I think he thought, either I win money or I am happy about being on pole. So it was a win-win situation for him." "I said 'give me the 10 Euros. I will spend it all tonight.'"
Mercedes, the defending constructors' champions, hope to avenge the surprise defeat handed to Hamilton by Sebastian Vettel and Ferrari in the season opener in Melbourne.
Lauda earlier told Sky Sports that he bet on Vettel for the pole because "he really looked quick in the car, everything was right."
"But Lewis, thank God, pulled out one of his special laps," he was quoted saying.