Super Cup returns next April!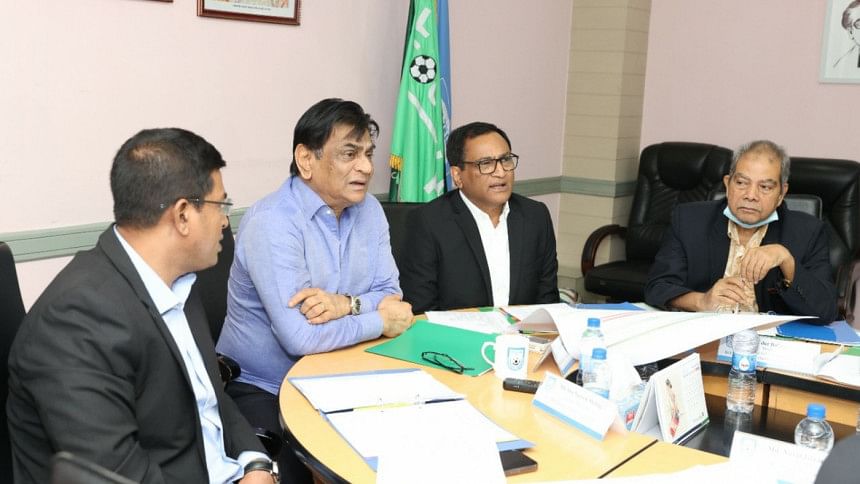 The Super Cup, the popular biennial football tournament in Bangladesh which only saw three editions since its inauguration in 2009, is set to make a comeback after 10 years as the Bangladesh Football Federation (BFF) officials informed that the cash-rich competition is scheduled to take place next year.
The Super Cup had made headlines for its unprecedented prize money of 1 crore, which was introduced at the time to negate the decaying competitiveness of the domestic clubs, as well as bring disinterested spectators back to the stadium in numbers.
The project turned out to be a success as the maiden season's final played between archrivals Abahani and Mohammedan drew around 40,000 spectators, reminiscing the bygone era of the 90's. However, the tournament could not continue due to various reasons, with lack of sponsorship being the primary one.
BFF president Kazi Salahuddin, last Sunday, had revealed his intention to get Super Cup back in the domestic calendar and following a meeting held by the BFF professional league management committee, the six-team Super Cup's schedule was confirmed to be held from April 02 to April 13 in 2023.
Super Cup revelation aside, a detailed domestic calendar for the upcoming season -- involving the Bangladesh Premier League (BPL), Federation Cup, Independence Cup -- was also announced during the meeting at the BFF House.
"Four out of the six teams will be based on next season's BPL standings and the remaining two teams will make the cut through selection," informed BFF vice-president Ataur Rahman Bhuiyan Manik.
Asked if the board had acquired sponsors for the Super Cup, both Manik and the BFF president seated next to him said that sponsorship matters are almost settled.
It was learnt that the BPL will feature six venues and will be played on weekends from December 9 this year and run till July 22, 2023, while the Federation Cup will be played only on Tuesdays from December 20 this year to July 18, 2023, and the Independence Cup's final round is slated for November 13 to December 5 this year.
Manik further informed, among other things: "We had the first meeting of the season with the representatives of BPL and BCL, who already received the calendar we created. Following discussion with all parties, the final version of the calendar was formed.
"We have set the duration of BPL's player transfers from October 08 to November 07. In BCL's case, it's from October 08 to October 31."
It was a good initiative by the BFF to lay out a detailed calendar for the upcoming season. However, it remains to be seen whether they can execute it.