ACC investigating BFF finances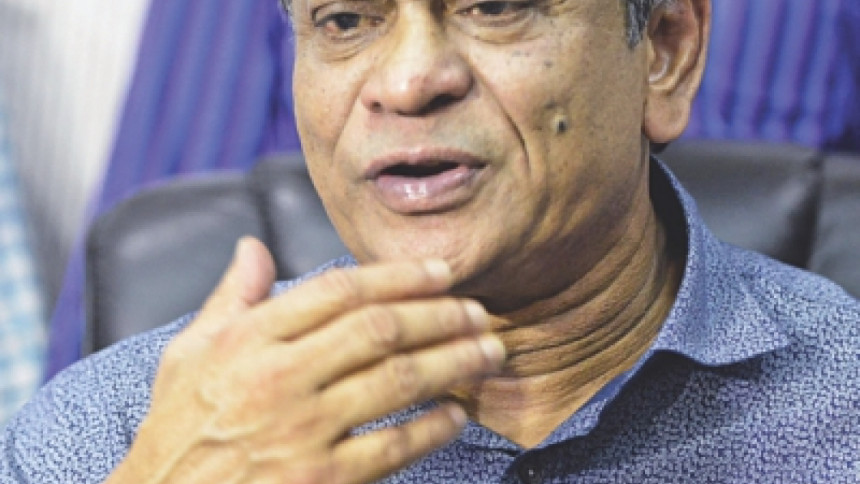 The Anti Corruption Commission (ACC) has sent a letter to the Bangladesh Football Federation (BFF), bringing allegations against its president Kazi Salahuddin and women's wing chairperson Mahfuza Akter of 'irregularities and embezzlement of funds through corruption'.
The letter, signed by ACC's deputy director Mohammad Nasiruddin and addressed to BFF's chief financial officer Abu Hossain, asked questions regarding expenditures of its various activities. The letter also asked the game's local governing body to produce documents regarding the allegations before Nasiruddin, who has been appointed as the investigative officer of the case, within February 7.
"I have received the letter and my office will reply and cooperate with the ACC duly. As I only returned to the country on February 3, we may ask for a bit of time to produce the documents before the ACC," Salahuddin said when contacted last night.
It has been learnt that the ACC has asked for documents regarding 11 issues, including the BFF's various bank accounts, the federation's audit reports of the past 10 years, receipts and disbursement details of funds from FIFA for the Sylhet BKSP football academy, the compensation paid for non-participation in AFC Solidarity Cup, salary and bonus details of former coaches Lodewijk de Kruif and Rene Koster and expenditure for former FIFA president Sepp Blatter's visit to Bangladesh.
"This is nothing serious. They [ACC] have wanted to enquire about a few things and we will cooperate," the BFF boss said, adding that there was a similar investigation from the Youth and Sports Ministry a few years ago which eventually found nothing against him.
He also said that he feels this could be part of a continued campaign from a vested quarter to malign him and his office with the governing body's election only a year away.
Salahauddin, one of the best footballers of Bangladesh, became president of the game's local governing body in 2008 and is currently enjoying his third straight term at its helm. It is believed that he will run for a fourth term when the polls are held in April, 2020.