Is he more powerful than ACC?
Asks SC about DIG Mizan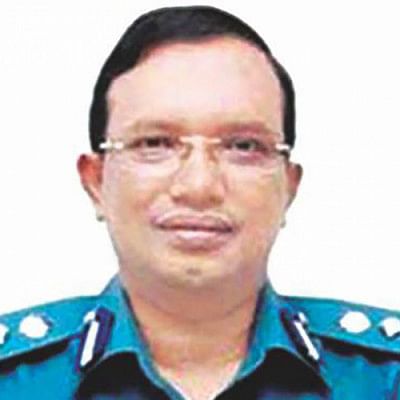 The Appellate Division of the Supreme Court yesterday asked the Anti-Corruption Commission (ACC) why DIG Mizanur Rahman was still not being arrested over the corruption allegation.
"Is he [DIG Mizan] more powerful than the ACC? Allegation has been brought against an official of the commission over taking bribe, which is very alarming for the country," the apex court said while hearing an appeal filed by the ACC challenging a High Court verdict that granted bail to Jasmine Islam, chairman of Hallmark Group, in a corruption case.
The commission's lawyer Advocate Khurshid Alam Khan replied that the ACC is proceeding with a plan to arrest Mizanur.
The ACC has suspended its investigation officer Khandaker Enamul Basir for leaking the commission's information and breaching discipline, he said.
The SC asked the ACC lawyer whether he had received the allegation against the ACC official of taking bribe from DIG Mizan.
"Why did the ACC not take action against him on charge of taking bribe?" the four-member bench headed by Chief Justice Syed Mahmud Hossain asked the ACC lawyer.
Advocate Khurshid said an enquiry is required and a case is needed to be filed for taking action against the ACC official.
"The ACC cannot go beyond the law," the lawyer replied.
DIG Mizan, who is facing a ACC probe over allegation of amassing wealth illegally, has recently alleged that ACC's enquiry officer Basir took Tk 40 lakh as bribe with a false promise of exonerating him of all charges.
ACC began the probe in May last year. DIG Mizan came under the scanner in January last year when he was accused of forcibly marrying and torturing a woman. He was soon withdrawn from his post at the Dhaka Metropolitan Police.
On June 12, Home Minister Asaduzzaman Khan said action would be taken against Mizan for allegedly giving bribe to the ACC official.
"It's clear he (Mizan) has committed a crime by bribing an ACC official. He'll be punished for it," the home minister said.