Police launch probe into DIG Mizan's 'misdeeds'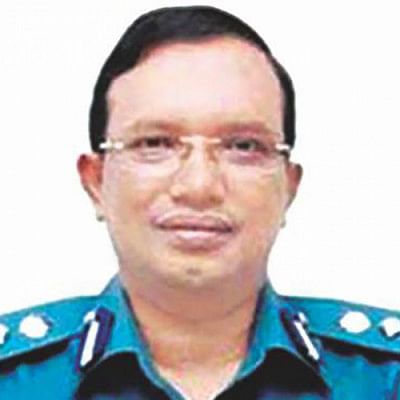 Home Minister Asaduzzaman Khan yesterday reiterated that the process of taking action against Deputy Inspector General of Police Mizanur Rahman was underway.
"No one is above the law…," the minister said while talking to reporters after an event organised by the home ministry.
His remark came couple of hours after the Police Headquarters formed a three-member committee to investigate Mizan's claim that he bribed Tk 40 lakh to Anti-Corruption Commission (ACC) Director Khandaker Enamul Basir to get himself off the hook in a corruption case.
The committee will be headed by Additional Inspector General of Police Mainur Rahman Chowdhury. Two other members of the committee are Additional IGP Shahabuddin Koraishi and Superintendent of Police at Police Bureau of Investigation, Mia Masud Hossain.
Further actions will be taken against DIG Mizan once the probe report is submitted, Sohel Rana, assistant inspector general of police (media) told The Daily Star.
Earlier on June 12, Sohel said that officials concerned were asked to start the primary investigation.
DIG Mizan was an additional commissioner of Dhaka Metropolitan Police (DMP). He was withdrawn on January 9 last year after allegations surfaced that Mizan, while serving as an additional commissioner of DMP, married a woman forcibly and tortured her.
He had also implicated her in a false case in which she was arrested and remained in jail for three weeks.
About the missing of former state minister Tanjim Ahmed Sohel Taj's nephew, the home minister yesterday said he had spoken to Sohel in this regard.
"A general diary was lodged and I asked the law enforcers to look into the matter," he said.
Asaduzzaman said, "Someone might have picked him up or he might have gone somewhere."
"He will be traced no matter where he is," the minister added.
Meanwhile, Sohel, on his verified facebook page, declared that he himself was going to investigate the matter as part of assisting the law enforcers.