All measures taken ahead of Aug 21 verdict: Home minister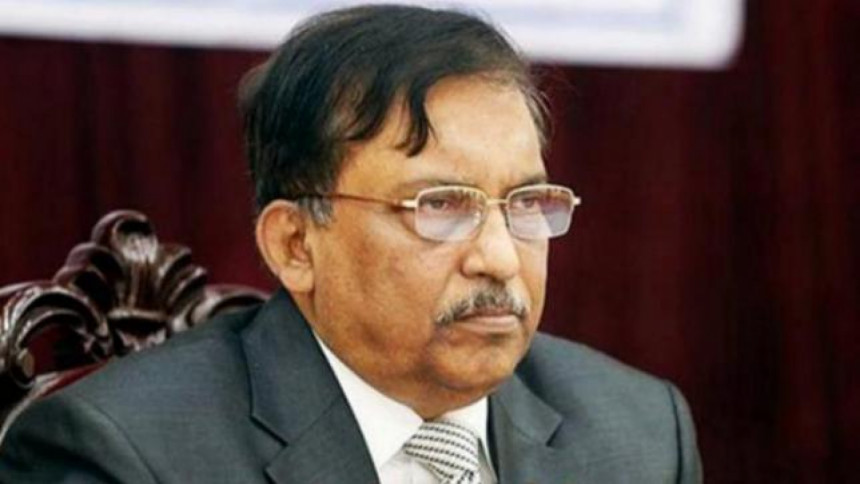 Home Minister Asaduzzaman Khan today assured the countrymen that no anarchy will take place over the verdict in the cases regarding the August 21, 2004 heinous grenade attack, to be delivered tomorrow.
"Nothing will be happened centering the verdict. There is no scope to create anarchy as the government has taken all out preparations to avert it," he told newsmen at his Secretariat office.
"Verdict will be delivered against some identified criminals tomorrow. They likewise 1975 carried out the heinous grenade attack on a rally of Awami League, who led the Liberation War of 1971, to kill the front ranking leaders of the party including elder daughter of Father of the Nation Bangabandhu Sheikh Mujibur Rahman and also Prime Minister Sheikh Hasina," he also said.
"We firmly believe that the court will give exemplary punishment to the perpetrators and masterminds of the attack and the nation will be freed from another stigma with delivering the verdict," he said, hoping, "None will be in roads to save the criminals."
Replying to a query, "The government under the dynamic leadership of Prime Minister Sheikh Hasina is not giving shelter and patron to any militant and terrorist organizations."
"But, during the tenure of BNP-Jamaat alliance government, the militant and terrorist organizations had been entrusted with unleashing terrorist activities to eliminate pro-liberation forces at state patronisation," he continued.
The minister said the then government had blamed the media to hide their misdeeds of creating some outlawed gangs like Jama'atul Mujahideen Bangladesh (JMB) to pursue their evil design of eliminating their political opponents.