Bribery charges against ex-DIG Mizan, Basir accepted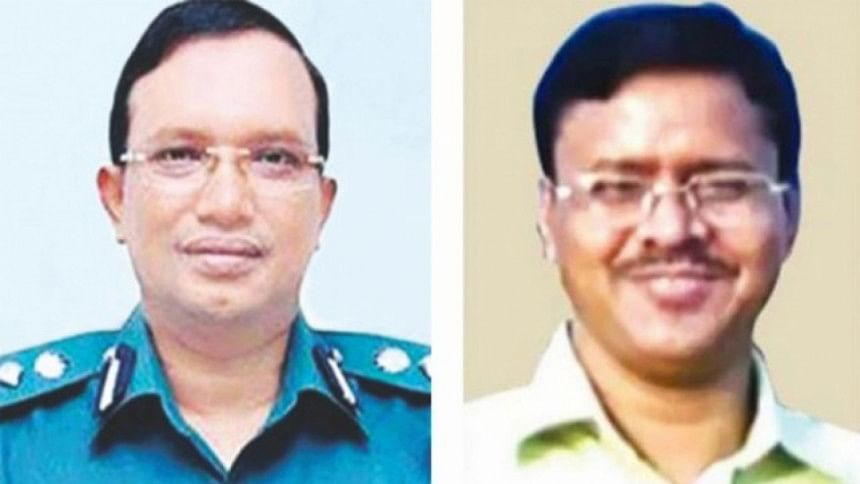 A Dhaka court took cognisance of charges against Mizanur Rahman, suspended deputy inspector general (DIG) of police, and Khandaker Enamul Basir, suspended director of Anti-Corruption Commission, in a bribery case.
Judge KM Emrul Kayesh of Senior Special Judge's Court in Dhaka passed the order in the presence of the two accused in the courtroom.
The judge also transferred the case to Special Judge Court-4 of Dhaka for trial and fixed March 3 to start hearing the charge framings.
On July 16 last year, ACC filed the graft case against them for a transaction of Tk 40 lakh as bribe.
Meanwhile, the same court accepted charges against the former DIG, his wife Sohelia Anar Ratna, and two sub-inspectors of Dhaka's Kotwali Police Station Mahbubur Rahman and Mahmudul Hasan, also Mizan's nephew, in another corruption case.
The court issued an arrest warrant against Sohelia and Mahbubur as they have been shown as fugitives in the case.
Police have been asked to submit a report on execution of the arrest warrants on March 3.
On June 24 last year, ACC filed the case with its Integrated District Office in Dhaka on charges of amassing over Tk 3 crore beyond known sources of income.