Ancelotti suggests current squad the best he has had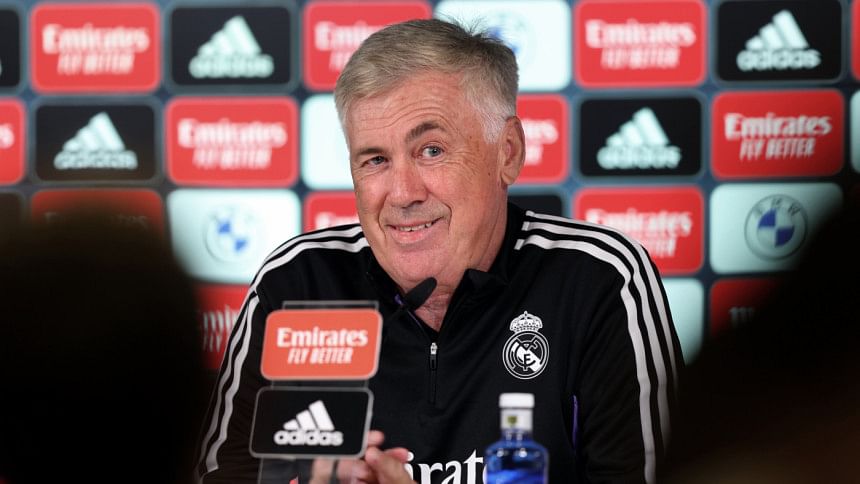 Real Madrid head coach Carlo Ancelotti believes the current Real Madrid squad may be the best that he has ever coached.
Lucas Vazquez and Federico Valverde scored in the final 15 minutes to propel Los Blancos to a 3-1 victory over Sevilla, which opened up a six-point lead over Barcelona – who face Athletic Bilbao on Sunday.
Victory at Santiago Bernabeu was Madrid's ninth in 10 LaLiga matches this season, with Ancelotti's side yet to taste defeat across all competitions – only being held twice overall, against Osasuna and Shakhtar Donetsk.
The valiant late surge left Ancelotti, who has won the Champions League in two separate stints with the club, to declare that the current crop of players may well be the best he has ever overseen in his career.
"I don't know if it's the most reliable of my career, but it's a team I like coaching," he said in the post-match press conference.
"It's a team that doesn't give me problems, that is respectful. And as a quality, it's one of the best I've ever had, if not the best."
Victory against Sevilla came alongside a shuffling of the deck as Ancelotti balanced Madrid's frantic schedule ahead of the World Cup in Qatar next month and he praised the performance of those that were brought in.
"These are resources that we have on the bench. The squad is healthy when those who play less enter the field and do very well," he added.
"We have to endure this stretch of the season, we need to continue suffering and win games."
Valverde picked up a knock in the game while Karim Benzema was not part of the matchday squad after a niggle in training, though the Italian coach was not concerned by either issue.
"Karim is very important for us and he will be more important in the second leg of the season. We're not worried, because it's a very small thing," he said.
"Valverde has a blow to the leg, it bothers him a little, we have to see him. I don't know if he's going to be able to recover. Benzema, I think will be back on Sunday."