Alcaraz hopes for swift resolution to Rubiales kiss scandal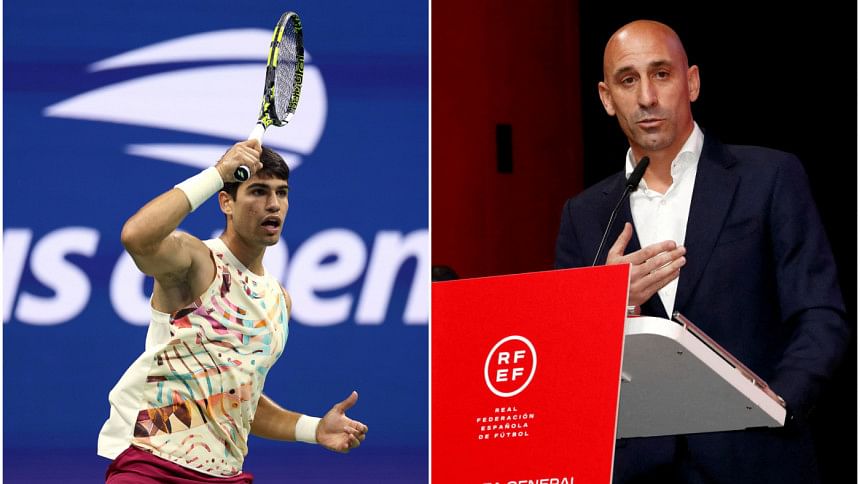 Spanish tennis star Carlos Alcaraz on Tuesday said he hopes for a quick resolution to the Women's World Cup kiss scandal involving the country's football chief Luis Rubiales.
Prosecutors at Spain's top criminal court have opened a preliminary investigation into Rubiales' forcible kiss on the lips of player Jenni Hermoso on grounds it could constitute a crime of "sexual assault".
"My opinion is that it is not behaviour that should be shown by someone in a high position," Alcaraz said after winning his first round match at the US Open.
"That's the only opinion that I am going to give on the matter and we hope it is resolved soon because the women's team has achieved something historic and that they have not been given as much credit for what they've done is a shame."
Rubiales has vigorously defended the unsolicited kiss as "just a peck" that was entirely consensual, and repeatedly refused to resign.
But Hermoso said the unwanted kiss had left her feeling "vulnerable and like the victim of an assault", describing it as "an impulsive, macho act, out of place and with no type of consent on my part".
Rubiales also came under fire for grabbing his crotch with both hands as he celebrated Spain's 1-0 win against England while standing next to Spain's Queen Letizia.